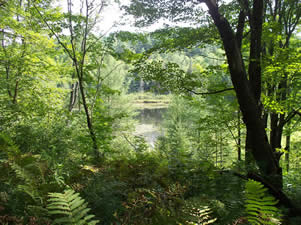 1958 Room, Sterling College, Craftsbury, Vermont
You may have attended workshops or webinars on ash and EAB in the past, but we're taking a different angle with this. Our goal is to facilitate a discussion about silvicultural responses to EAB in Vermont. We will look at the role of ash in our forests, the economic implications of ash management in the face of EAB and how to respond. Guests from outside Vermont who have already dealt with managing ash stands as EAB moves through will be there to share their personal experiences and recommendations.The program is approved for 4.5 SAF CFE credits.
Cost: $15, including lunch
Sponsored by the Vermont Land Trust; Vermont Woodlands Association; Vermont Coverts; Vermont Department of Forests, Parks, and Recreation; and the Forest Stewards Guild.