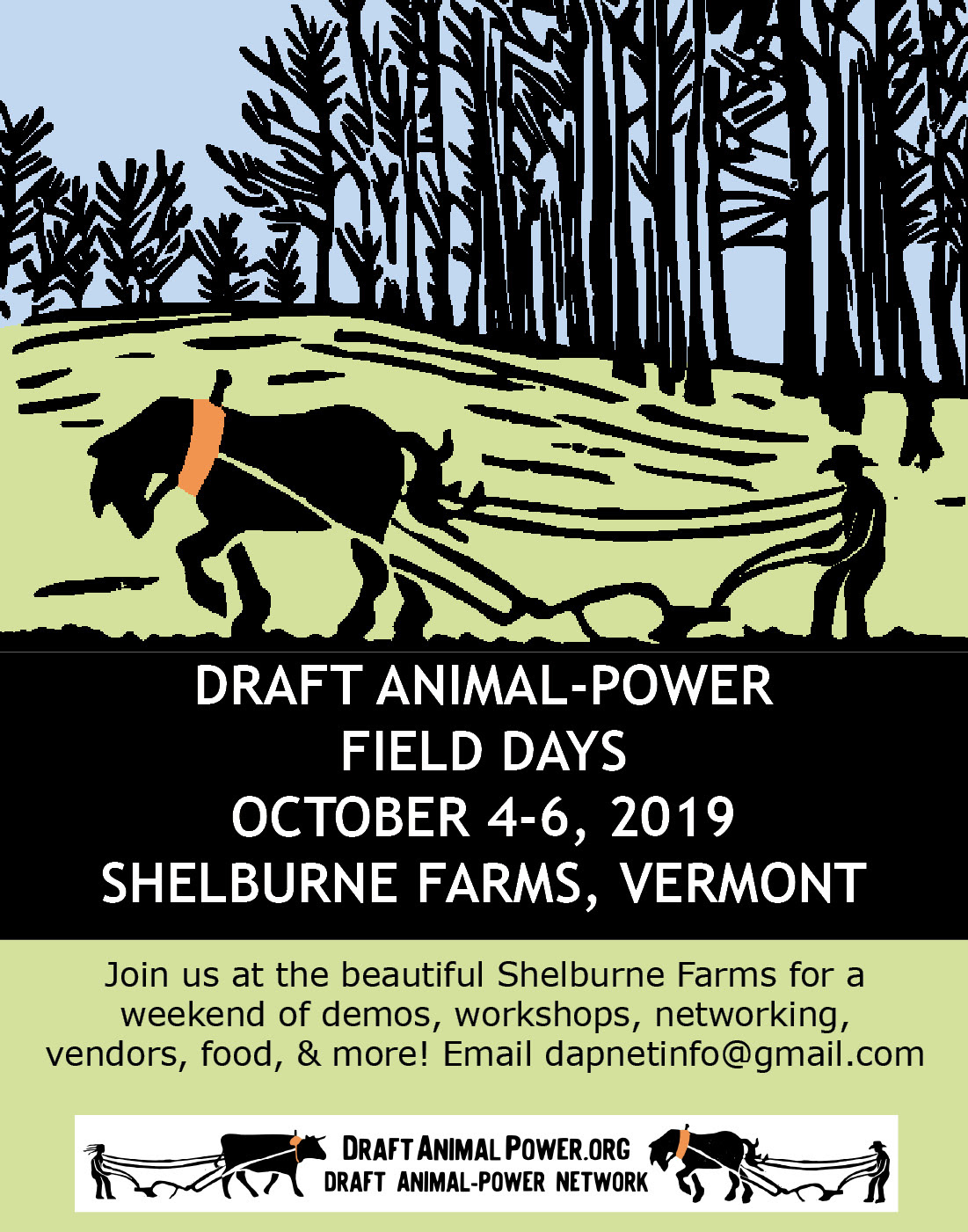 The Draft Animal-Power Network is excited to announce their 7th Draft Animal-Power Field Days event at Shelburne Farms from October 4-6, 2019. It provides opportunities for draft-animal professionals and enthusiasts alike to participate in educational sessions and workshops, watch demonstrations, visit with equipment suppliers and exhibitors, and connect with mentors. Field days is also a place for businesses and organizations to market and demonstrate their goods and services, to network with the greater draft animal community, and to exchange ideas and share information that will lead to better business decisions and successful agriculture.
The Field Days schedule includes workshops on Friday, demonstrations such as blacksmithing and logging on Saturday, music and entertainment on Saturday evening, and a Sunday wrap-up with outdoor play and challenges. Friday and Saturday programs run from 7:30 AM to 10 PM, and Sunday will run from 8 AM to 1 PM. All Field Day activities will take place at the Breeding Barn and surrounding Shelburne farm grounds. Enjoy the fall foliage in Vermont and all that Shelburne Farms has to offer for this great event!
Visit www.draftanimalpower.org for prices, schedules of events, and registration information.
Those interested in volunteering or sponsoring should email dapnetinfo@gmail.com or call Erin Lorentz, Field day coordinator, at 802-747-7900.