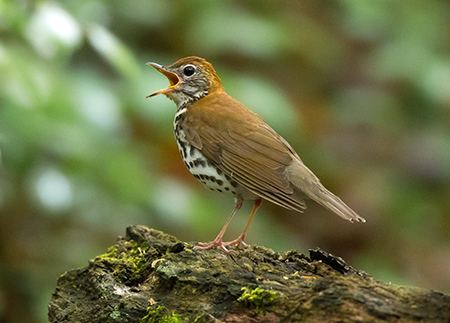 Working Woodlands Workshop
Saturday, May 18th 2019, 8:30am-11am
Audubon Vermont and the National Park Service are teaming up to offer this guided walking tour of bird-friendly forestry work. Visit forest stands with recent forest management activities, and gain an understanding of how harvesting trees effects habitat conditions for birds.  The discussion will focus primarily on forest management activities that will improve conditions for declining species and those of conservation concern. Participants will go home with the knowledge and resources needed to improve bird habitat on their own woodlands.Bring binoculars if you have them and see and hear the changes good forest management can make.
Please dress appropriately for outdoor activity, and bring a water bottle if possible. Event continues rain or shine! Co-sponsored by 
Woods, Wildlife, and Warblers Program
, Vermont Coverts and the Vermont Woodlands Association.
Woods, Wildlife and Warblers is a non-profit partnership whose goal is to provide Vermont's landowners with the information and resources you need to better care for your woods and the wildlife that calls them home. Learn more at 
www.vtwoodsandwildlife.org
.
Location – Meet at Prosper Road Trailhead Parking Lot, Marsh-Billings-Rockefeller National Historical Park, Woodstock, VT. From Woodstock, take Route 12 north 2.7 miles from the Billings Farm & Museum Parking Area to Prosper Road on the left (look for a "West Woodstock" sign on the right). Turn left and continue another 0.7 miles to the unmarked Prosper Trailhead Parking Area on the left. Coordinates: 43.638788, -72.553574
Fee – No cost
Reservations – Please pre-register and tell us how many are coming. Contact us at the National Park (information below) to reserve your space.