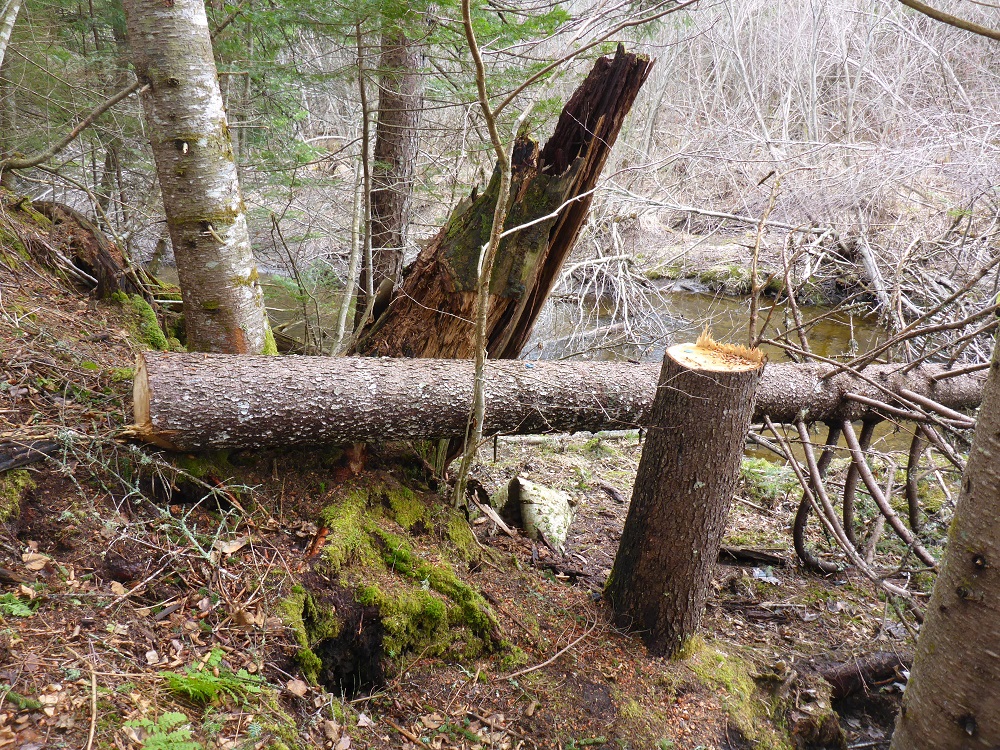 Trout Unlimited is hosting an introductory training on November 6th in Bennington for foresters and harvesters to learn how to build in-stream woody habitat (also called woodloading or strategic woody additions) using chop-and-drop or chop-and grip methods. This is a full day training that is eligible for CEU credits.
The first half of the day will be inside learning why folks around the state are starting to implement this practice (including NRCS), the benefits it can have for both the stream and the forest, how it differs from AMPs, what kind of different permits and considerations it will require, and how to create a 'messy' in-stream structure that will stay in place. The second half of the day will be out in the Green Mountain National Forest putting some of these installations on the ground and showing folks how to use a grip-hoist to really secure trees in the stream channel.
Coffee and snacks will be provided, please bring your own lunch.
Meet at 324 Main St at CCV, 9:00AM – 3:30PM.
To reserve your spot, please email erin.rodgers@tu.org or go to https://tinyurl.com/f4f-training2019.