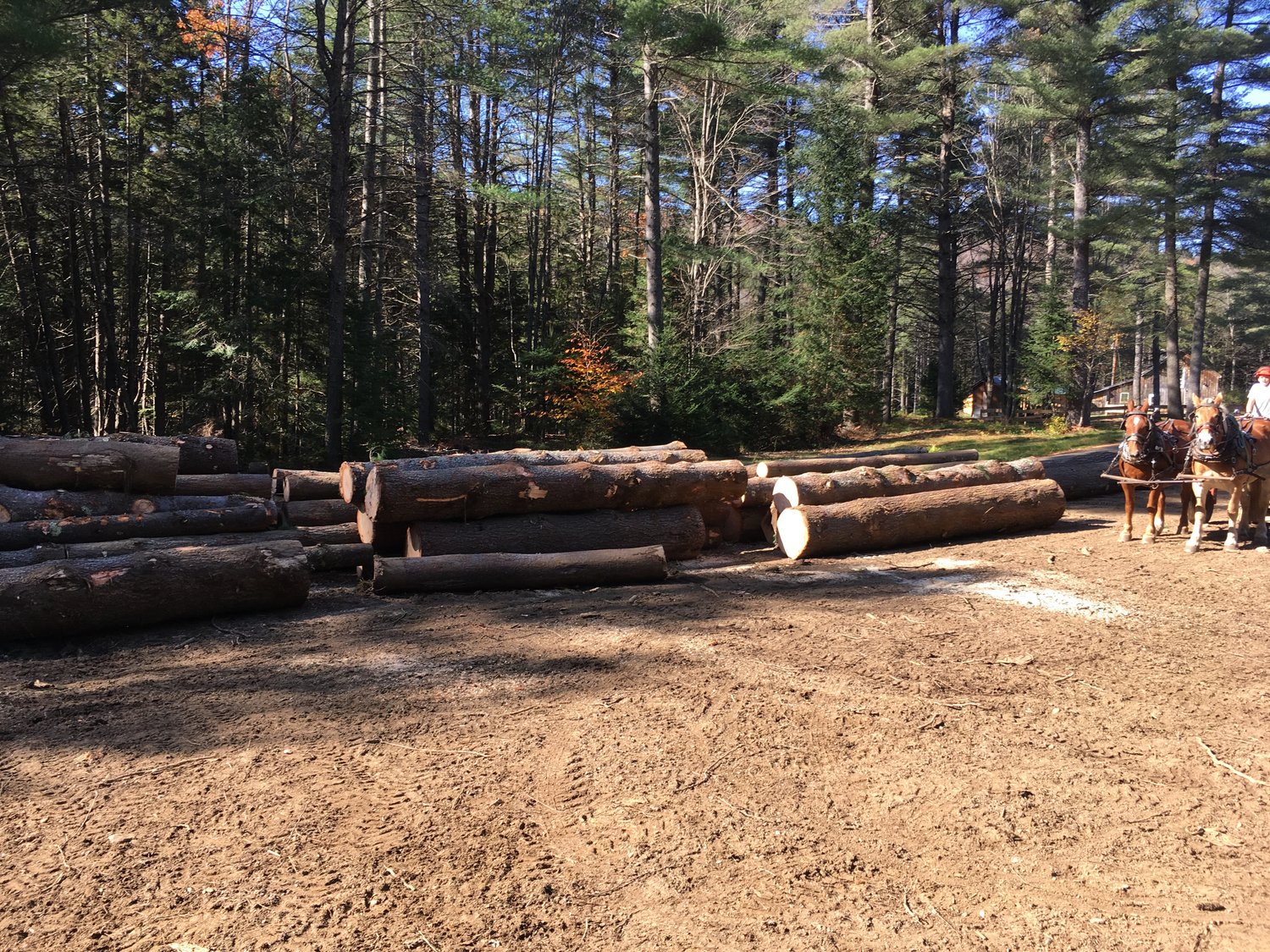 Join Brad Johnson, co-owner and operator of Third Branch Horse Logging (TBHL) LLP, on Saturday October 26 from 10 am to 12 pm for a tour of the woodlot owned by his family. Also attending will be Derek O'Toole, partner in TBHL, and Bob Capobianco, owner/operator of Blackberry Hill Horse Logging. All three loggers have worked in this lot over the past 20 years, during which time horses and small tractors have been used to promote a variety of long-term management goals.
Topics to be addressed include how to manage and harvest private lots for long-term sustainability, juggling multiple management goals including timber sales, harvest options that include animal power, carbon sequestration in a woodlot, and more.
Workshop is free, and the public is cordially invited. Pre-registration is requested. Please register online: https://tinyurl.com/y3rfwjbq or call VWA at 802-747-7900.