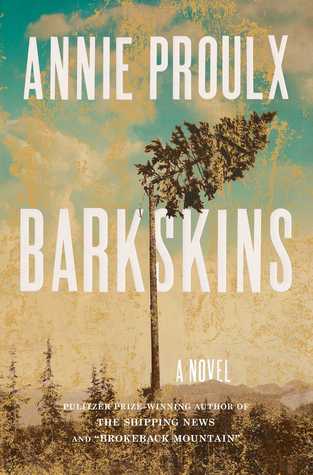 Barkskins, and other ramblings
Kathleen Wanner || VT Woodlands || Summer 2017
My Summer Vacation
Sound like a back-to-school essay from your grammar school days? As I was walking in the woods this morning with the dog and realizing that September is right around the corner, it struck me that this was the perfect article for our September newsletter. It was also my first week back from a three week stay at Lake Bomoseen where I very uncharacteristically ignored most email and phone calls in favor of soaking up the sun, kayaking, reading, knitting, and watching my spouse and the dog fish – it's amazing to me that I have no patience for tying knots and baiting fish hooks but can knit thousands upon thousands of little stitches on my way to completion of a project. The camp floor was strewn with no less than five bags brimming over with unfinished knitting projects. For all who are knitters, I am proud to say that I finished a lovely colorwork vest that had languished on needles for nearly five years. And, whipped up a little cotton baby hat for a neighbor due in August.  While I was thrilled with my successes, I can and do knit all the time. Books have taken a back seat to knitting needles so it was a treat to actually loll at the water's edge read a book from start to finish.
My forester and friend Kathy Beland (whose hand knit afghan is among those unfinished objects still in the bag) loaned me her copy of Barkskins, by Annie Proulx – and it just so happens that Proulx is among my favorite authors. I just love how she is able to create a complex yet connected story and tie it up with a nice little bow around a very simple message. I read Proulx's Shipping News back in the mid-90s but my addled brain remembers very little of the story – I do however remember the message I took away and think about it often: If you are lucky enough to find love in your life, it is enough! It doesn't get much simpler.
So, I'm not attempting to write a book review here – I'll save that for Allen Yale who is the master. This is more like a rambling contemplation of the message I took away from Barkskins. I had barely finished the first chapter when I thought – We don't know what we don't know. When European settlers arrived here in the 1600s, they saw vast expanses of forest that seemingly had no end. Timber was a commodity that had economic and social value, building trade with other nations, building homes for settlers, and through its clearing, creating an agricultural landscape for growing crops. The Europeans brought these values with them – clearing trees and growing crops was the only way to build this "new" country. And they would never run out of trees to cut! They learned little from the Native Americans who inhabited their "new" world. They clearly did not know what they did not know. Even when the forests were indeed disappearing, when erosion was taking away the soils and the land was not producing at the rate they expected, they did not close the circle on understanding what their practices were doing to the landscape.
This leads me to contemplate the many times in life when decisions are made based on available knowledge or opportunity and where those decisions lead us may only be revealed over time. My foray into the world of forests and forest products happened quite by accident in the summer of 1997. Having recently completed a masters' in technical communication, I responded to an ad for Ghostwriters Communications, a small business owned by Mary Jeanne Packer in Poultney. She needed someone to develop websites and write web content. In the early days, the web was quite static and we were all coding with HTML. MJ brought me on as a contractor and before long I was immersed in a new world. Her experience was with the US Forest Service; mine in education.  It was a perfect fit. During my summer vacation, we got together to celebrate a 20-year partnership. For those of you who don't know, Ghostwriters is the "corporate" entity that contracts for the services I provide to Vermont Woodlands Association and Vermont Tree Farm. And Ghostwriters (now GWC, Inc.) is a women-owned business with Mary Jeanne and me as the principal partners.
I knew nothing about forestry – not even that it was a real "thing" – and although I still don't know much, I do understand that there is much to know. Through centuries of experience and learning, and early conservation leaders, the story from the 1600s has changed dramatically.  But we are always faced with new threats that bring up new questions … We know that nothing in the environment is static and that today's decisions will take decades – if not centuries – to play out.  I have so much respect for our foresters who are able to embrace the ambiguities of forestry as both an art and a science and trust their vision for the future.
So, I'm coming full circle back to my summer vacation at Lake Bomoseen and tying to tie it up with a neat little bow. Annie Proulx has once again left me with a life lesson that forces me to challenge my assumptions and search for that which I cannot possibly know… because I don't know what I don't know.
BARKSKINS
By Annie Proulx
717 pp. Scribner. $32.
Whatever else she's writing about, the novelist and story writer Annie Proulx is always writing at least partly about our tempestuous relationship with nature.