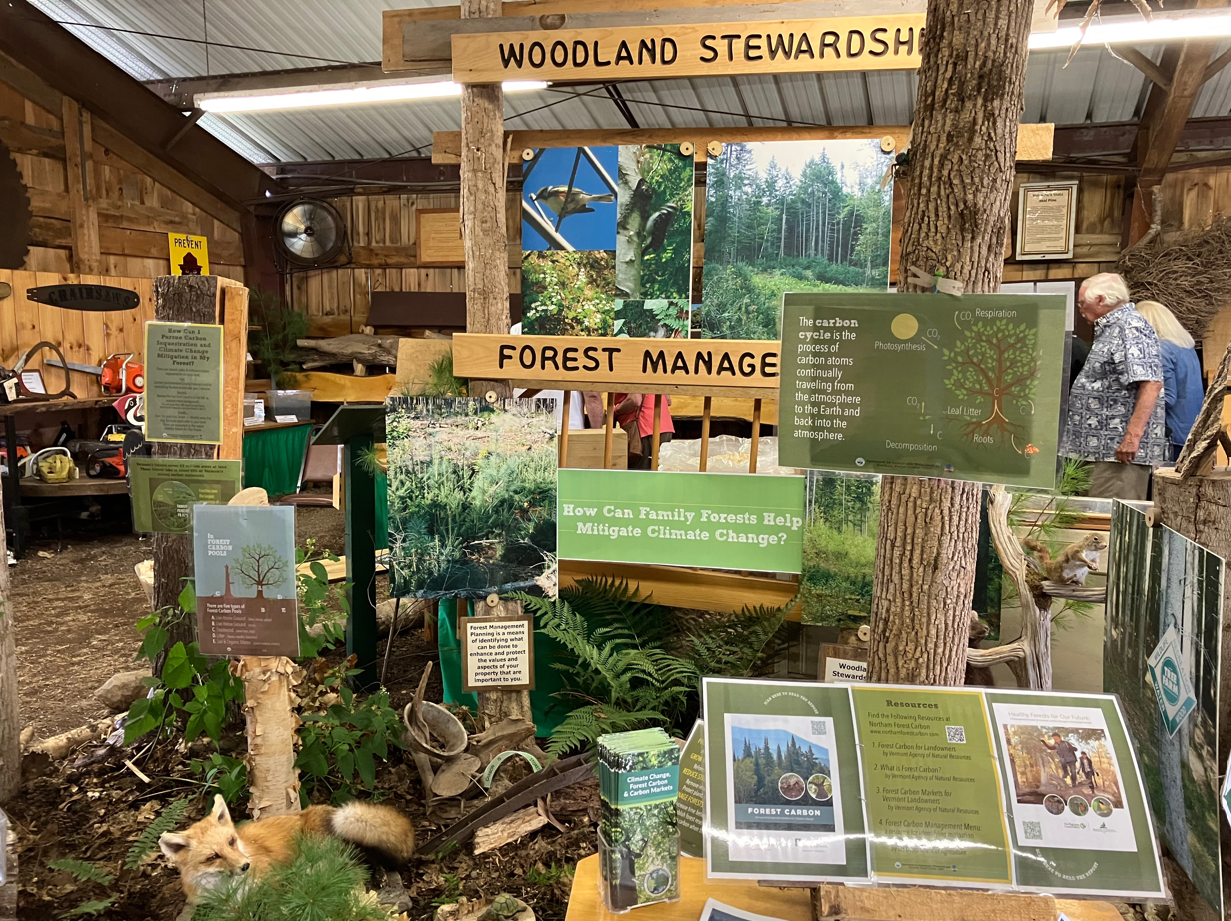 Forestry Building at the Vermont State Fair
During the week of August 16-20, the Forestry Building at the Vermont State Fair entertained thousands of visitors. Thanks to the 32 individual volunteers and over 15 organizations and businesses, this forestry educational opportunity offered the public a fun place to escape the heat and an opportunity to learn about forestry in Vermont.
Keeping Northern Woodlands magazines and any information to pick up for giveaways was impossible, as people seemed to be hungry for materials to hold onto. Although Smokey tried to visit, it was just too hot for the bear to take a walk around the fairgrounds! It was especially hard to keep the alder generation out of the Kid's Cabin, and we even caught a few of them coloring inside. Tim Smith, Rutland City Forester, drew in lots of people while demonstrating his Alaskan Sawmill. The forest carbon display was shown amidst the indoor "forest," complete with Freddie the Fisher, a fearful red squirrel, and relaxing red fox. Birdsongs, monarch chrysalises, lumber and wood identification, log grading, the new AMP app, Stafford Vo-tech Forestry, and wood products from all over the state all rounded out the diverse collection of education in the building.
If you have an interest in helping out next year, we start planning in December! Contact Kathy Beland.