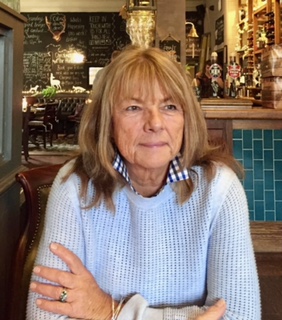 VWA Profile: Jane Clifford
Jane Clifford is a relatively new member to the Vermont Woodlands Association (VWA). New being she joined about five to six years ago when she met Put Blodgett, our VWA Board President, while working on current use legislation involved with getting other people able to help landowners understand the value of current use. Clifford said that learning more about what VWA does as an organization for landowners, and that VWA is more than about being a member. She saw that VWA provided education and outreach and legislative information to members, and thought, "This is a voice for landowners. This is important. This is something I want to be a part of."
Clifford is a dairy farmer and woodland owner of the Clifford Farm in Starksboro, Vermont. The farm has been in her husband's family for eight generations and is 500 acres, with about 200 forested acres. The Clifford Farm has always been a combination of agriculture (dairy) and forestry. The Clifford Farm milks about 220 Holsteins three times a day, and as dairy farms in Vermont go, is considered a medium size farm, with the milk going to a dairy coop. the lumber industry with her husband's grandfather owning a sawmill. Her husband's cousin owns Clifford Lumber that operates in Starksboro. There has always been a connection between the farm and the forest.
Jane's background was more urban, until she met her husband Eric. It was then she began to learn about stewardship and feels it is their job to leave the land better than they found it through thoughtful and wise use and management. She was a school teacher for some time, and has always been focused on education. She was the Executive Director and lobbyist for Green Mountain Dairy Farmers from 2007 to 2016. Jane has also served on many boards, both as a member and officer, including Cattlemen's Beef Board, ECHO Lake Aquarium and Science Center, New England Family Dairy Farmers Cooperative, and Champlain Valley Exposition.
This year, Jane launched ejc consulting to provide legislative concierge services to Vermont organizations. VWA was very pleased to be among her first clients. Jane spent this legislative session as our "eyes and ears" in the Statehouse and provided us with weekly updates on all that was happening. She attended committee meetings, kept current with pending legislation, and notified VWA when testimony would be offered or when testimony was needed.
"For me, it's really important to educate the general public on agriculture and the dairy industry, the importance of healthy forests, and working forests. Whether writing for the newsletter or attending board meetings or having conversations with members – it's all been important to me. Sometimes it's just that personal touch; helping people maneuver the legislative system," Clifford reflects.
Clifford enjoys the time she gets to just walk on her land. The Clifford Farm abuts a lot of State Land and you have to walk through a good portion of their land, which has a lot of bear and other wildlife habitat. The Cliffords feel it is important to share their land with the wildlife and with others, but it is still about respecting the land and other landowners. Jane often takes the opportunity just to walk up and be in the woods – "It's special," she says, "to be able to walk across your land, and there are trees and it's quiet. Just that peacefulness makes you realize that nature is so big."
VWA's resources, knowledge, information and access are all pretty incredible to Clifford, in addition to the resources and knowledge the Agency of Natural Resources and a county forester can provide. She would like landowners to realize there are resources available and it's important to do your homework. You hire a consulting forester but it's your land and your responsibility to know your land and know the opportunities. Landowners need to take charge because owning land is special and in Vermont, we can take it for granted.
Clifford wants members to know that she is a resource for them too. If any VWA members want to learn more they can connect with Jane directly or attend a VWA board meeting during legislative session and talk to her then. If you are looking to testify for a committee, she can help you with that too, saying, "I'm just giving them the tools to be their own advocate for the issues."