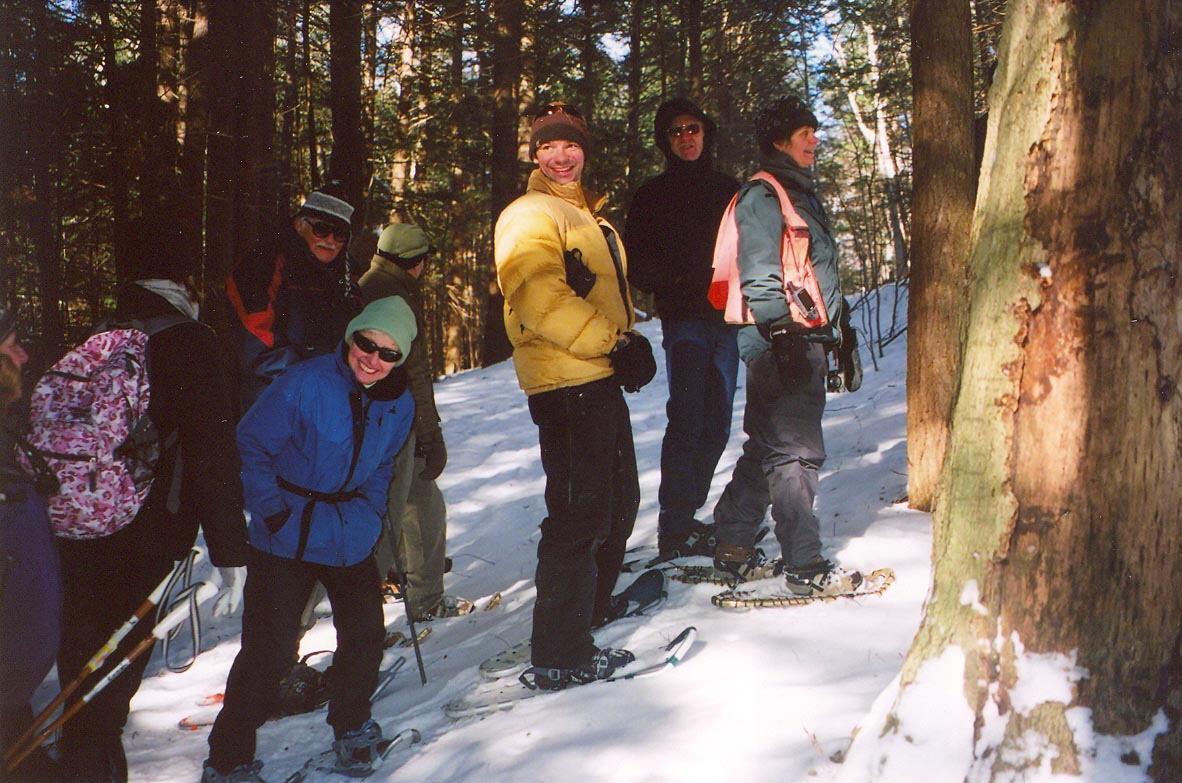 Working with a Consulting Forester
Kathleen Wanner || Landowner and Tree Farmer || December 2018
Growing up in suburbia, forester was not in my vocabulary. Climbing the few backyard trees in my neighborhood was as close as I got to the woods. Even living in the woods of Vermont for the last fifty years, it was not really until my tenure as Executive Director that I began to understand the value that foresters bring to our working landscape. This leads me to the realization that there are probably many woodland owners like myself who didn't know the role a consulting forester could play or had never thought about hiring one.
I think about this in conjunction with our Woods, Wildlife, & Warblers (WWW) program that's been underway in southern Vermont for the last three years. This project began because landowners like you and other industry professionals told us how important it was to them to have more landowners engaged in active management. This is actually a fairly common theme around the globe as we see more and more loss of forest cover.
WWW was designed to encourage greater engagement by offering a suite of services for woodland owners. Through extensive marketing in the four southern counties, we were able to reach nearly 700 woodland owners who had some level of interest in knowing more about how to care for their woods. The lens we use in this program to view the forest is birds and other wildlife. And what we offer is information, access to workshops & woods walks, a visit from a forester, a peer landowner, or a wildlife biologist. Everybody would jump on that, right? Well, not so much. And here's where I circle back to my lack of understanding.
The WWW team had anticipated certain barriers that we'd need to overcome … such as time and resources… and thought we had planned accordingly. But there was more that we learned during the scope of this project that I think will make us all better at what we do in the future. One of those things has to do with managing expectations about what it means to work with a consulting forester. If you receive this publication, you're already connected to Vermont Woodlands and/or Tree Farm and may be enrolled in Current Use so working with a forester is not an alien concept. But whatever our personal involvement in caring for the woods, most of us have friends or relatives who may not be so involved… and so we are all ambassadors!
All Vermont foresters are licensed but not all licensed foresters are consultants. So what is a consulting forester? A consulting forester is an independent professional forester whose specialty is to work with woodland owners in providing comprehensive forest management advice. While some of Vermont's licensed foresters work for industry, logging contractors, commercial enterprise, local, state, or federal agencies… a consulting forester works for you, the woodland owner. Nearly ten years ago, the Consulting Foresters Association of Vermont (CFAV) merged with Vermont Woodlands and its members became VWA Consulting Foresters.
So what does a consulting forester want from you? Harkening back to our learning in the WWW program, it's easy to imagine that some folks might be apprehensive about having a forester come visit. The best way to alleviate any apprehension is to understand what the consulting forester may want from you. His or her questions may likely be…
What are your goals and expectations for your woodlands?
What do you want the property to look like in 10 years? 20 years? Beyond that?
Do you wish to harvest timber?
Do you have recreational objectives? Trails? Roads?
Do you wish to manage for wildlife? Do you hunt and if so, how does this impact your management?
Are there any special places on your land that you wish to maintain?
How long do you plan to keep your property? Will your family inherit? Will you sell?
Are you interested in the tax equity program (aka Current Use)?
Do you want revenue from your land for taxes and other projects?
Vermont Woodlands has always suggested that you consider your relationship with a consulting forester much the same way you consider a relationship with your physician, accountant, or attorney – that is, long term and based on mutual respect. So how does one go about hiring a consulting forester? Do your research. Check the Consulting Forester Directory on the website, ask your neighbors who they use for a forester, call foresters in your area, ask them for client references or recent jobs in your area, ask about their services and affiliations, and get specific if you wish… when can they start work for you, do they have employees or partners, are they insured, what are their fees for services and will they give you an estimate before they provide service? Typically, an initial visit may be free or at a nominal cost but time spent advising, educating, developing a plan, marking and monitoring a harvest is billable service. Some foresters charge by the hour and some have set fees. Educate yourself … and remember, this is a long term relationship so you also want to get a feel for how well you can work together.
Once you have selected a forester, and they have accepted, you should sign a contract that details the services to be provided and agreed upon fee structure. If there is something you don't understand, ask for clarification.
A consulting forester is not there to tell you what to do with your land but advise you on what's best to do, based on your goals, expectations, and values. Their knowledge can complement or enhance yours and help you make the best decisions for managing your woodlands. It took us nearly thirty years of woodland ownership to understand the value of working with a forester but our woods are grateful for the attention they've received. And I understand that even my small forest is a big deal in the greater ecosystem, that what I do on my land does matter to the birds and wildlife that call the woods their home, and in some minuscule way to the world's forests.