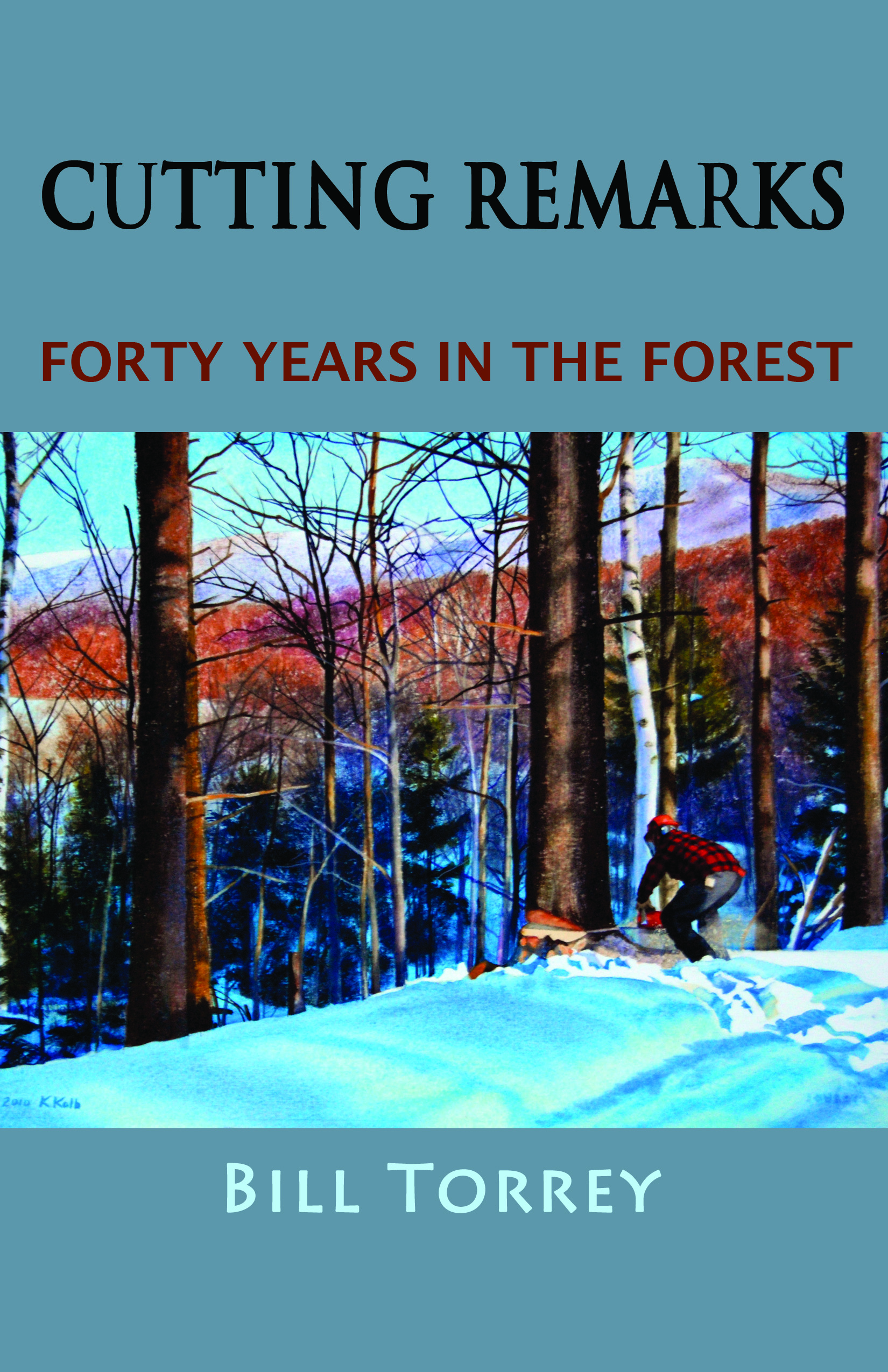 In The Woods, On The Stage and On The Page, Vt Logger, Storyteller, Author is a Cut Above
For Immediate Release:
Master Storyteller, Woodsman and Author Bill Torrey will be debuting his One-man Storytelling Performance, Cutting Remarks Saturday, September 21st at 7:30 at the Main Street Landing Film House in Burlington. (Sponsored by MSL) This is the first of four performances this autumn.  Others are at the Town Hall Theater in Middlebury on 9/28, Next Stage in Putney on 10/5 and the Highland Center for the Arts in Greensboro on 10/13. He'll share true, hilarious, heartwarming and sometimes heart wrenching stories of his life. The NPR Moth Mainstage Performer and Four-Time Moth StorySlam Winner will take you on a jaunt through the real Vermont. Bill will tell stories of loyal friends and tolerated family, middle school dances and county fairs, tall trees and devoted dogs. Hear the Author of The Ta Ta Weenie Club, who's priceless narratives of his upbringing during the '60's drew vast praise, reveal true, amazing stories from his next book, Cutting Remarks- Forty Years in the Forest.
Bill's family moved to Vermont in 1767. He spent his childhood roaming the fields and forests of his family's farmstead, which led him to a forty-year career of working in the woods. By the time he was 19, he was working as a lumberjack earning eighty cents a tree.  His timber harvesting skills and forest stewardship was extraordinary. While working in conjunction with Vermont Family Forest, Bill supplied third-party, sustainably harvested timber for the Lake Champlain Maritime Museum, Middlebury College, Shelburne Museum, UVM, and the Green Mountain Club. He's won three Extempo Vt. Storytelling Competitions and the VPR Listener's Appreciation Party StorySlam. He also won the North Country Public Radio Black Fly StorySlam and was thus awarded the coveted Golden Fly Swatter. He's performed at many venues across Vermont including the Flynn Theater, The Vermont Folk Life Center, Middlebury College and the Vermont State House. Bill has written for Northern Woodlands Magazine, the Burlington Free Press Writers Group, and Outdoors Magazine.
Tickets are for MSL and Next Stage are available at sevendaystickets.com – $12.50 in advance- $15 day of show and available at door. Doors open at 6:45 with a cash bar and the show starts at 7:30. THT and HCA Tickets are available through the venues and at the door. The show is rated SBL – School Bus Language. Sponsored by Main Street Landing
Contact: Bill Torrey, Bill Torrey Vt LLC
Land: 802-434-4293
Cell: 355-1250
E-mail: treestooges@htmail.com