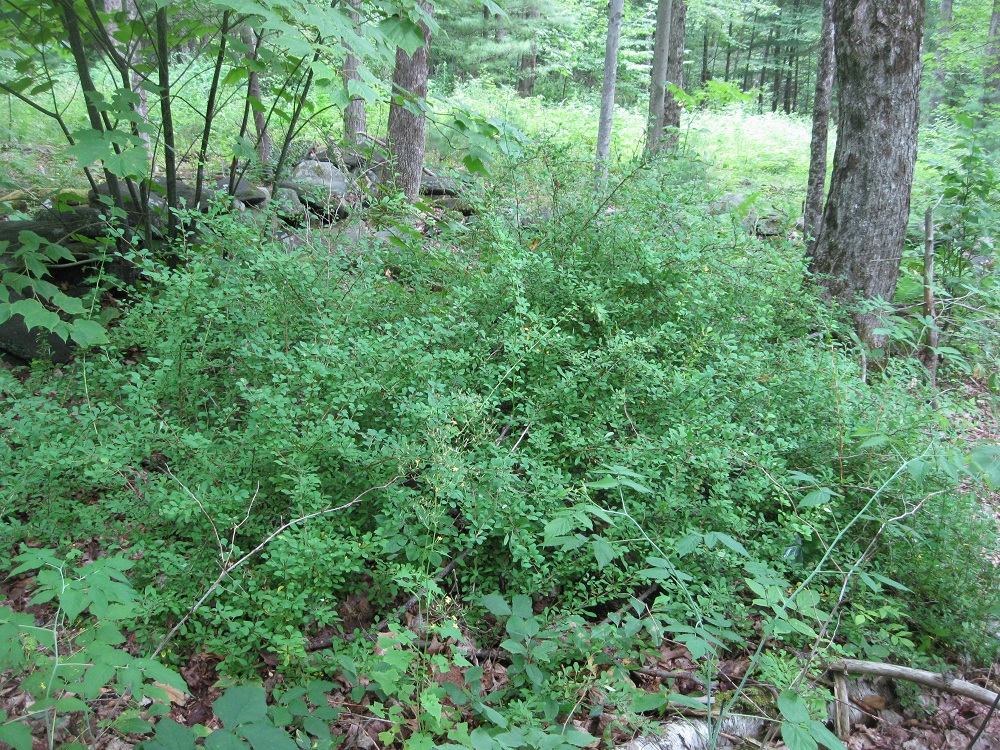 The Vermont Department of Fish and Wildlife and the Vermont Agency of Agriculture will be hosting a workshop for consulting foresters to learn about treating invasive plants with cost-share funding. If there is bad weather, the workshop will be held on March 9th, 2023.
Invasive plants, such as honeysuckle and buckthorn, can impact the ability of private landowners to manage their woodlands, can severely hinder the success of timber harvests, and can be expensive to treat. Cost-share programs, such as the Environmental Quality Incentives Program (EQIP) through the Natural Resources Conservation Service (NRCS), can help alleviate some of these issues by providing funding to treat invasive plants on private property.
This workshop will help consulting foresters learn how to move through the EQIP application process and plan successful invasive plant treatments in order to get good results for their clients. Topics to be covered during the workshop include:
• NRCS standards, practices, payment rates, and treatment options;
• How to plan a successful treatment with NRCS;
• Worker Protection Standards with the VT Agency of Agriculture;
• An update and discussion on glyphosate and other commonly used herbicides;
• An open panel discussion with experienced contractors (will also include experience with poison parsnip and phragmites).
The workshop will be held at the Canadian Club at 414 E Montpelier Road in Barre. Attendees will receive 3 Vermont pesticide recertification credits and 2.5 SAF Category 1 CFE credits for attending.
To view the agenda and register for the workshop, visit http://events.constantcontact.com/register/eventllr=jqc8xufab&oeidk=a07ejl6osd8ad5a729.
Please send questions to Habitat Biologist Andrea Shortsleeve at andrea.shortsleeve@vermont.gov or 802-477-2257. Registration is free, but space is limited.
We will notify registrants if bad weather causes us to postpone.