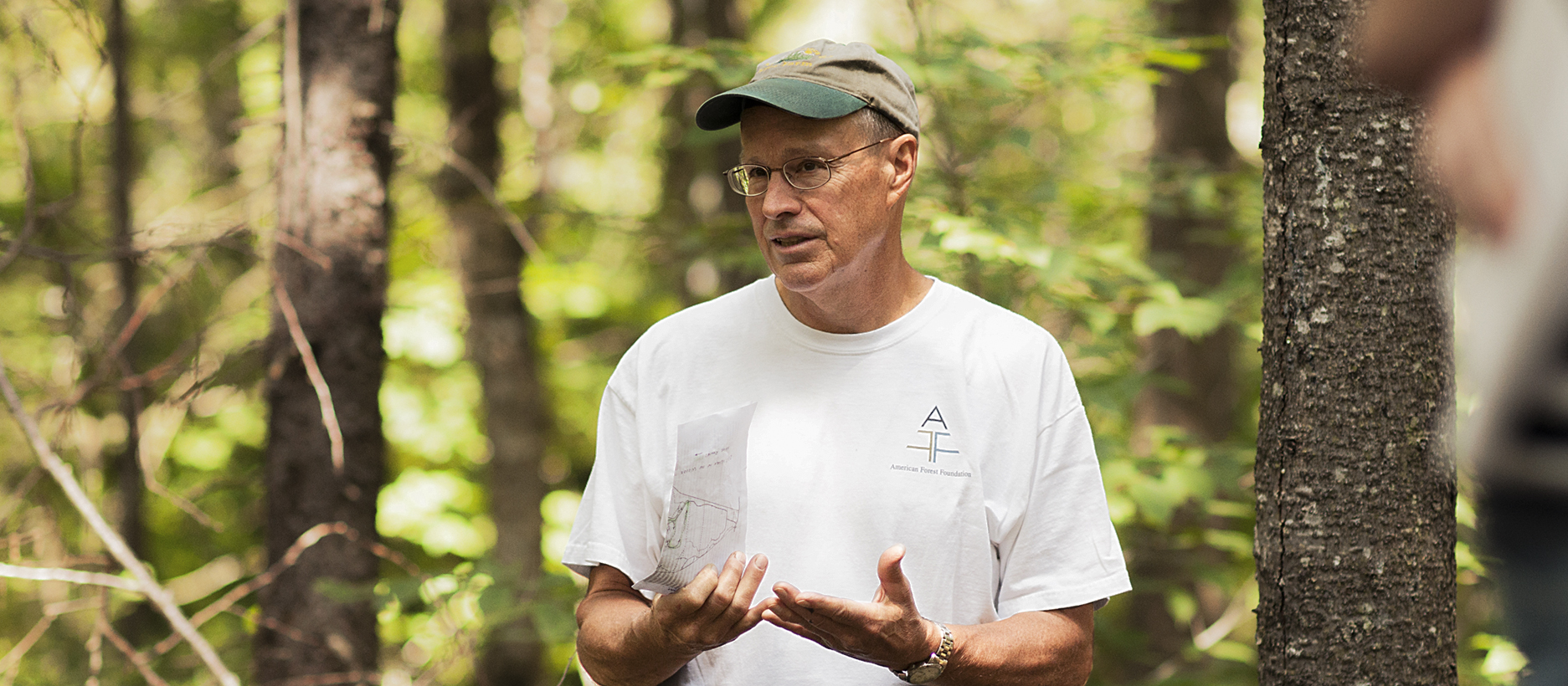 Forestry Related Professionals and Businesses
The Vermont forestry industry is a complex and integrated ecosystem. In order to function effectively woodlands owners, legislators, and a forests products industry need to all work together which is why your membership is important.
Why Join?
Do you work in a business that supports our working landscape? Natural resource professionals, sawmills, loggers, truckers, brokers, or wood products businesses are all part of Vermont's robust forest products economy that generates $1.5 billion in revenue for the state. We represent your interests at the local, state, and federal level in several ways:
A seat on the Working Lands Enterprise Board
Membership in the Working Lands Coalition
Membership in the Forests in the Farm Bill Coalition
A voice in Washington DC through the American Forest Foundation
A voice in Montpelier with our legislative liaison
Partnerships with state agencies and private organizations that foster cross pollination
Help us continue our advocacy and service to the forest products economy with your membership. Our woodland owners are the stewards of the land on which working lands businesses are built. Together we keep our forests working.
Benefits of Being a Member
Forestry Related Professionals Resource Highlights
Worker's Compensation and Other Regulation
What's new from the legislature and state government?
Technical Assistance for Working Lands Businesses
Do you need business planning or other assistance to grow your business? Find services that fit your needs.
Working Lands Grants for Businesses
Are you eligible for a working lands grant? Find out how you can apply for funding.
Relevant Resources
We have brought together a host of resources that are relevant to forestry professionals and businesses.
Click on the button below to be brought into the resource section of our site to view relevant posts and topics.
"I joined VWA to learn about and support good stewardship of Vermont woodlands, both for timber and habitat. As the owner of 41 acres of land in southern Vermont, with 35 acres forested, my goal is to provide good quality habitat for native mammals, birds and amphibians while also managing the forest for timber. The Vermont Woodlands Association and the VT Tree Farm Program, and the Woods Wildlife and Warblers programs that they sponsor, have been valuable in networking with forestry professionals, providing workshops to identify and manage invasive species, and sponsoring educational "Walks in the Woods" with foresters and loggers."
"When I purchase my first farm and woodlot in 1980, I had many offers from loggers to harvest my timber for fifteen years. I had little forestry knowledge and wanted to do the right thing. So incorrectly thinking that it was the best thing, I did nothing. In the mid 90's, I hired my consulting forester, Ross Morgan to help out. He suggested that I become a Tree Farmer and join the Vermont Woodlands Association. Ross and the Vermont Woodlands Association programs and its helpful members turned out to be the perfect prescription for my woodlots with regard to wildlife, aesthetics, timber, recreation and water. I would recommend a membership in the Vermont Woodlands Association to anyone with any size woodlot as an inexpensive but valuable investment in their woodlot and keeping Vermont Green."
Latest "From The Woods" Blog Posts
Ways to Support the VWA
Donate to Us Via PayPal
We appreciate the support you provide. By using the PayPal option you don't need to wait for the annual appeal. Send your donation at any time to help us maintain our Voice for Healthy Forests.
Sponsor Us on Amazon Smile
Do your Amazon shopping at smile.amazon.com and select VT Woodlands as your charity of choice. The AmazonSmile Foundation will donate 0.5% of your purchase to us. What a great way to support us!
Donate from Your 401k
If you are 70 and a half, and you are required to take Required Minimum Distributions from your Individual Retirement Account, consider designating VWA to receive a qualified charitable contribution.
Donate Stocks / Equities
You can turn your portfolio investments into contributions. We gratefully accept donations of stock to be sold at market value and added to our investment portfolio in a fund or endowment. Contact us to learn how.