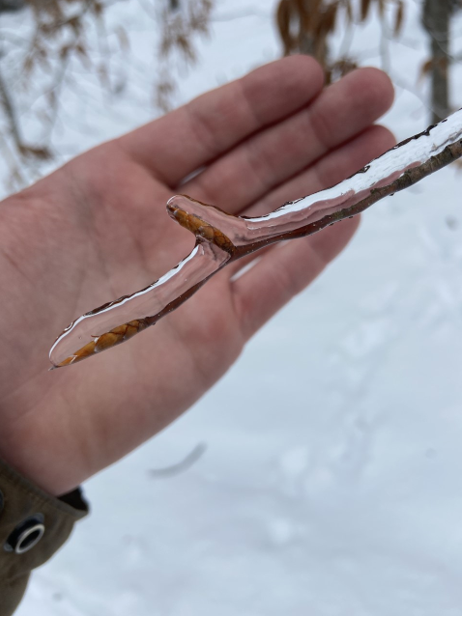 Saturday, January 29, 10-11:30 AM
The leaves have fallen and identifying the trees in your backyard has become more difficult. Join us for a tree identification workshop, led by our Natural Resource team, to learn the three B's (buds, bark, branches) for identifying different species of trees in the winter and learn some fun facts about each tree. By the end of this workshop, you will have foundational knowledge in examining trees wholistically and be able to show your friends and family a new skill!
The workshop will take place entirely outdoors, snow or shine, please dress appropriately. Snowshoes are encouraged, limited pairs will be available to borrow, please email in advance. This workshop is co-sponsored by Vermont Woodlands Association and Vermont Coverts, and Billings Farm and Museum. Please register in advance as space is limited.
Meet at Blow-Me-Down Farm at Saint-Gaudens National Historical Park, 364 Wilson Rd, Cornish NH