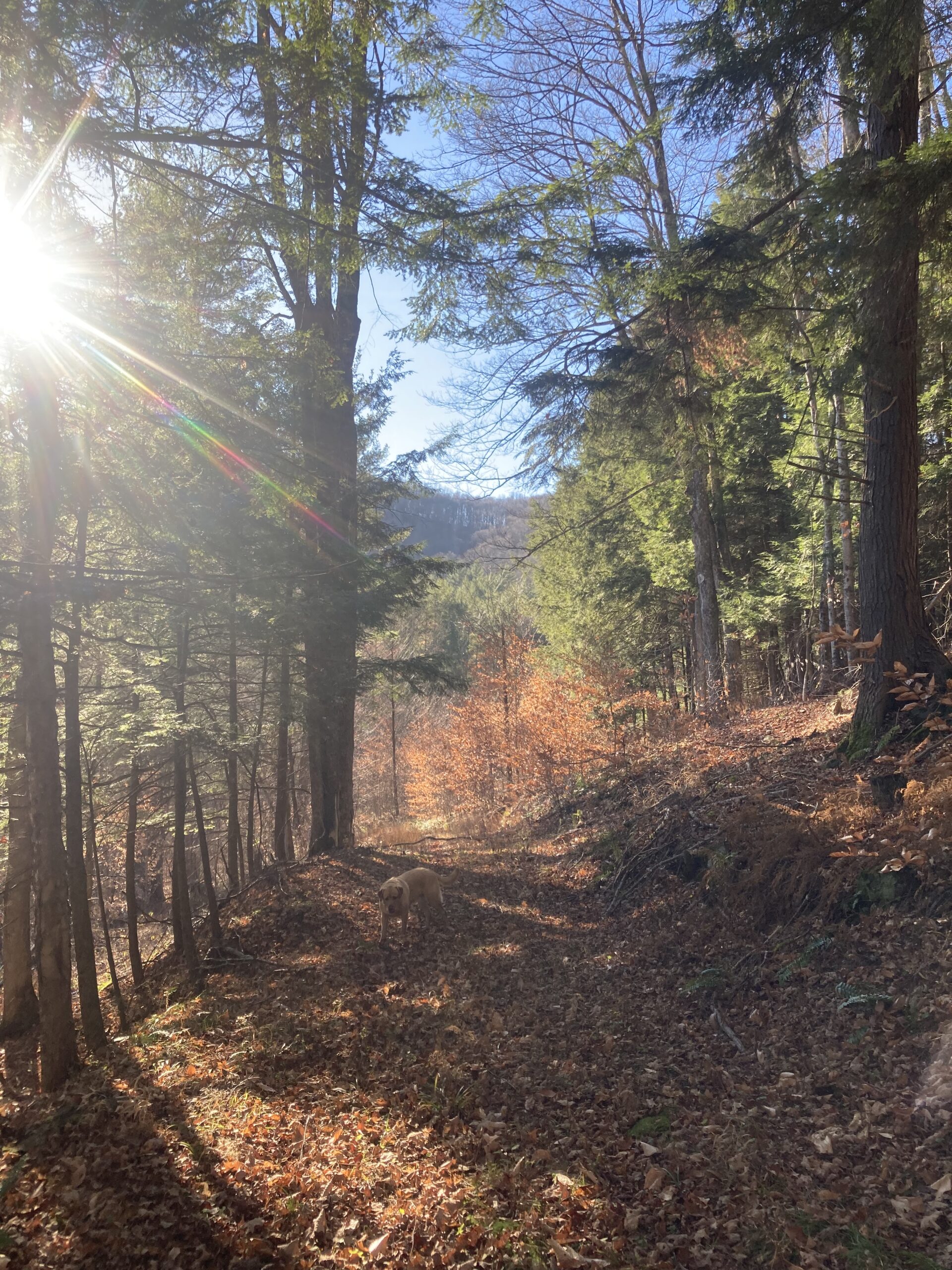 Hello, VWA community,
What another beautiful warm fall day! I hope that you are getting a chance to enjoy these warm bluebird days in the woods! Is there such a thing as too many beautiful fall days?
Stick season has officially arrived! The bare branches offer a closer look at individual trees and a deeper view into the forest. This is one of my favorite times of year in the woods. Maybe it's because I learned tree identification in the fall by using buds, or perhaps it's because of my years doing fall risk tree evaluations based on form and branching structure as a certified arborist. Regardless, I hope you, too, are getting a chance to experience the beauty of this time of year in the woods when the curtain is raised, and we can take a closer look at buds, branching structure and tree form.
And while you're out looking at buds, can you find the tree with a bud shaped like a sugar ice cream cone?
Just a reminder- this Saturday, November 12th, marks the beginning of regular deer hunting season. For me, this means I leave the woods to the hunters in my life and take my daily walk along the town road. If you venture out into the woods, please remember to follow some basic safety tips provided by US Fish and Wildlife Service below.
Happy stick season!
Kate Forrer, Executive Director