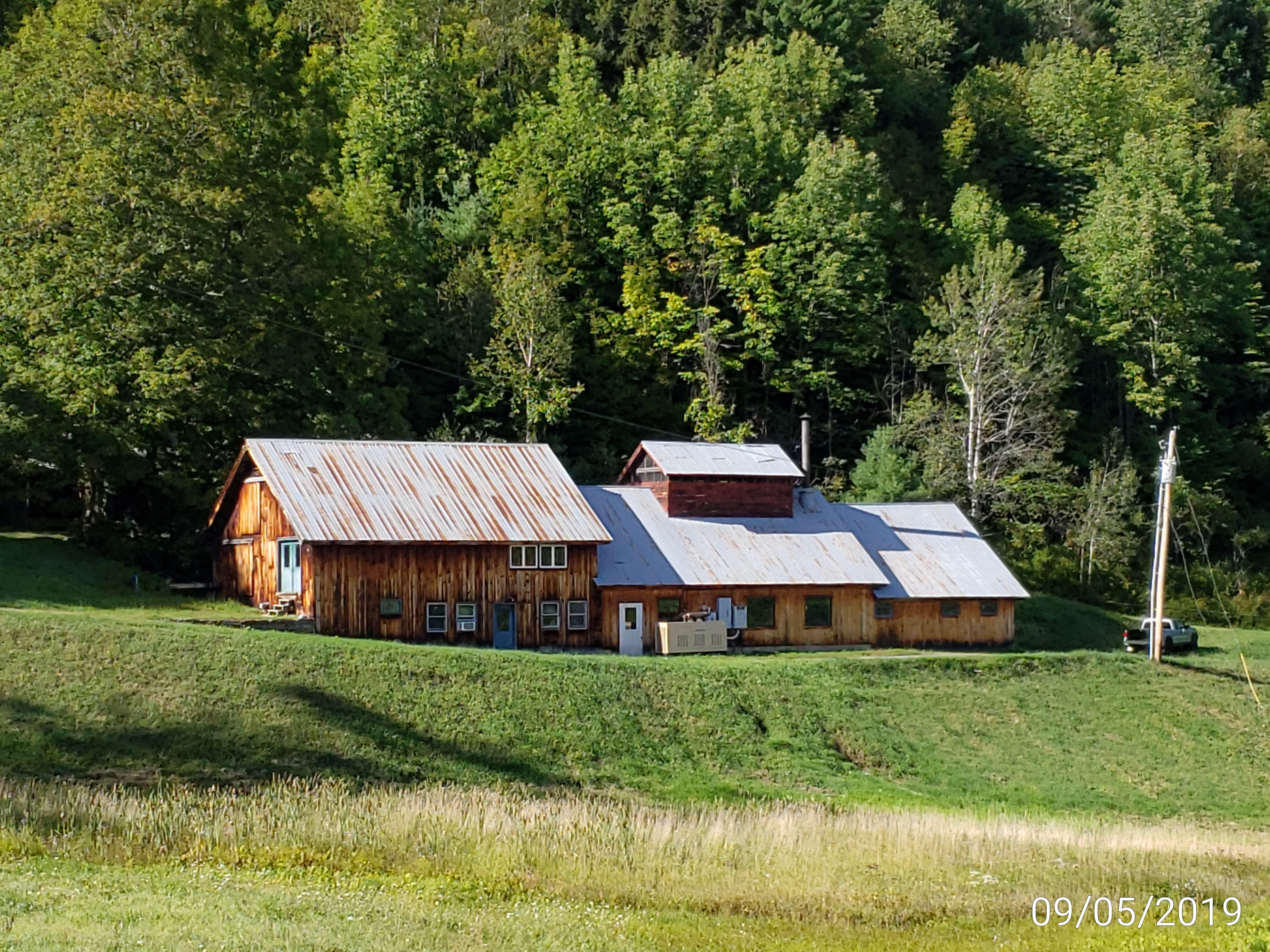 Blazing their own trail: Maverick Farm in Sharon
Reprinted with permission of Vermont Land Trust
When Arthur Berndt and his late wife, Anne, bought nearly 575 acres in Sharon in 1988, they named the property Maverick Farm after Arthur's great-great-grandfather, Samuel Augustus Maverick. The elder Maverick, a Texas surveyor in the 19th century, became famous for refusing to brand his cattle, which came to be called "mavericks," the origin of the word we use today. Like Arthur's ancestor, the Berndts blazed their own trail while managing the 215-acre sugarbush on his property.
"Both Anne and I were philosophically believers in food that wasn't adulterated," explains Arthur. That belief shaped their decisions to use stainless steel equipment, avoid pesticides and herbicides, bottle their syrup in glass, and certify their sugarbush as organic as early as 1991.
"[Arthur] pioneered using high-quality equipment," says David Marvin, owner of maple processing and distributing company Butternut Mountain Farm. David has worked with Arthur for nearly 30 years.
Last year alone, the farm had 23,000 taps and produced 13,000 gallons of syrup.
In the past 30 years, the sugaring process—and product trends—have changed due to technology and climate change, says Arthur. In 2020, he will start tapping trees in January. Decades ago, sugarmakers tapped in early March, he says.
What hasn't changed for this maverick is the joy he gets from sugaring. "The wonderful part is the sounds out in the woods—actually their lack of sound in the winter—the endorphins you get from running around all day, the ability to eat like a pig when you're sugaring," laughs Arthur. Sugaring allows you to get "really fit" in a few weeks, he explains.
Arthur recently conserved 564 acres with VLT. He and Anne had long discussed conserving it; it was Anne's dream to do so, he says. "It gave us both a lot of solace." Anne was an activist, especially for environmental causes, Arthur says. "Sugaring became a way for us to talk about the environment and what was happening," he adds.
Arthur decided to work with VLT in order to preserve the opportunity for future sugaring on the property. Looking forward, he is considering leasing the sugarbush while transitioning out of the business.
Funded by VHCB.
(This story is from the Vermont Land Trust's Panorama Spring 2020.)