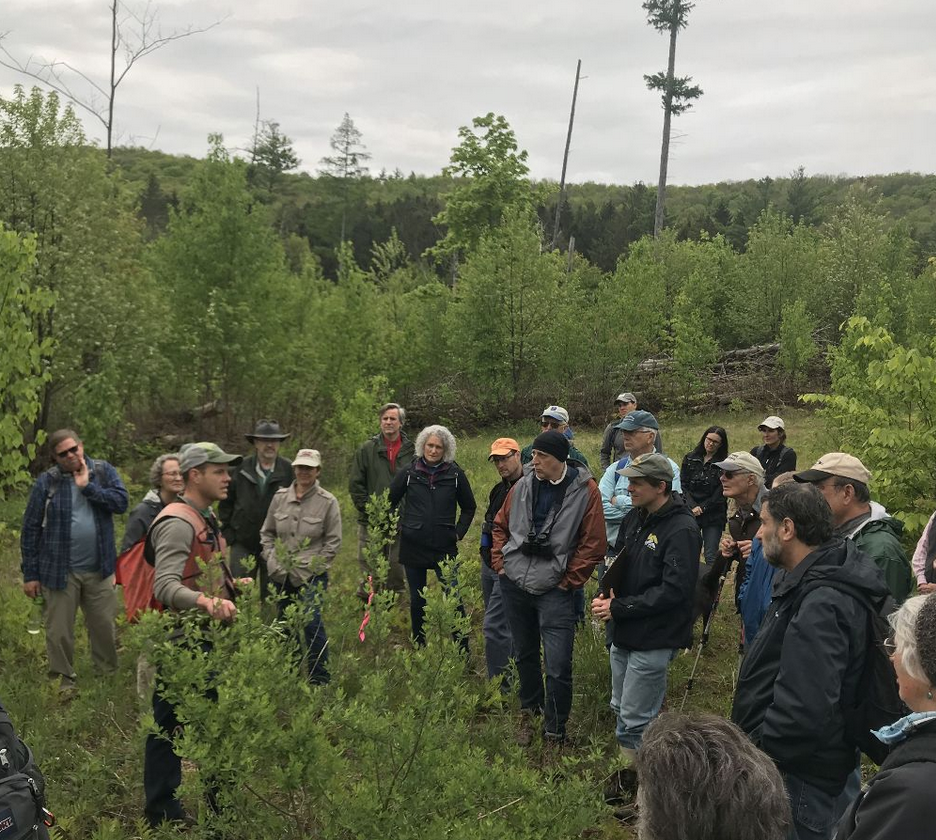 Managing for the Birds at the Catamount Community Forest
by Ethan Tapper, Chittenden County Forester
We will be moving forward with some wildlife habitat management work in late December or early January at the Catamount Community Forest in Williston. This will consist of using a "brontosaurus" (a grinder head mounted on an excavator) to grind and fell trees in two areas of the CCF, a 1-acre patch and a 5-acre patch.
The goal of this project is to create some "early successional" or "young forest" habitat, which is a habitat type that is underrepresented across our landscape, and to create habitat for the golden-winged warbler, a bird species of concern in Vermont. We'll be teaming up with US Fish and Wildlife Service, Audubon Vermont, and VT Fish and Wildlife to do this work.
I've been getting really into using these GIS "story maps" as an educational tool, and I made one about this project, which you can
check out here
.