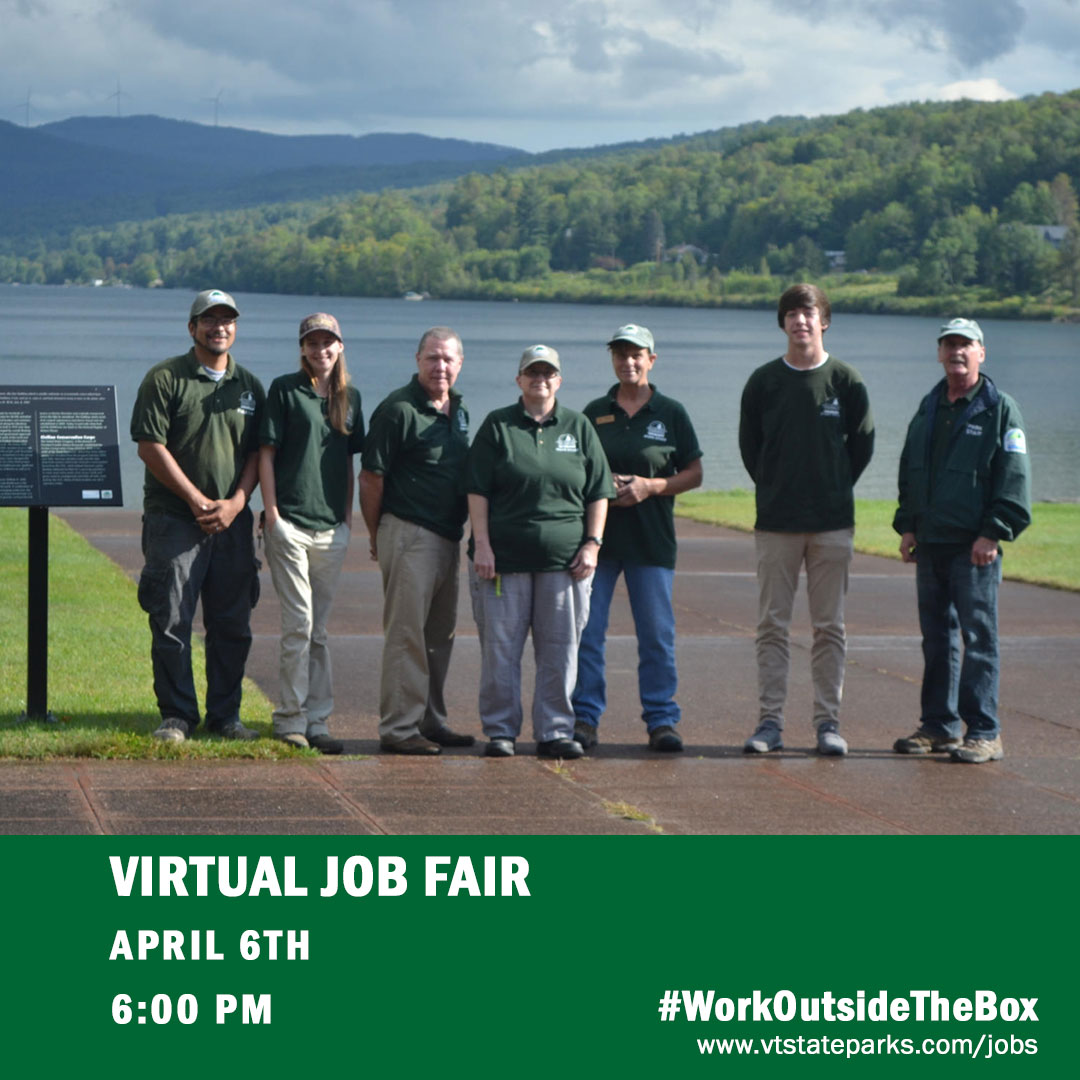 Vermont State Parks Offers Virtual Job Fair
Tuesday, April 6, 2021, 6 – 7 PM
If you have ever been curious about what working in one of Vermont's State Parks is like, now you have your chance to find out, virtually. On Tuesday, April 6, from 6:00 – 7:00 PM, Vermont State Parks hiring managers will give an online presentation on job opportunities in Vermont State Parks this summer. Additionally, State Parks staff will provide insights, discuss specific job openings, and answer any questions you may have. Of course, you will also learn how to apply for positions and how the hiring process works.
"Vermont has a world class state park system and we're searching for world class staff to facilitate meaningful and fun experiences in Vermont's outdoors", says Forests, Parks, and Recreation Commissioner Michael Snyder. He adds, "Working in a Vermont state park gives staff valuable and diverse work experience and is perfect for those who love the outdoors and are interested in pursuing a career in outdoor recreation."
Vermont State Parks is recruiting for a variety of positions in 55 state parks located throughout Vermont. Park seasons typical run May – Labor Day or May – Indigenous Peoples' Day, although there is some flexibility on duration and schedule. Both part-time and full-time positions are available.
The Virtual Job Fair will be held on the Microsoft Teams platform and pre-registration is not required. To learn more about the Virtual Job Fair and employment opportunities visit 
vtstateparks.com/jobs
.