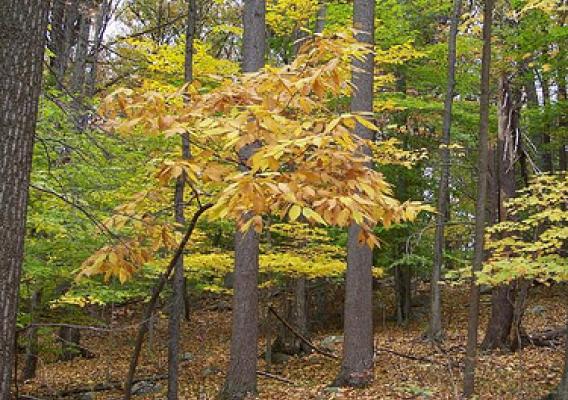 Availability of Petition for Deregulation of American Chestnut Developed Through Genetic Engineering
The U.S. Department of Agriculture's (USDA) Animal and Plant Health Inspection Service (APHIS) is inviting public comment on a petition from the State University of New York College of Environmental Science and Forestry (ESF) seeking deregulation of an American chestnut variety developed using genetic engineering for fungal resistance to chestnut blight. The petition will be available for public review and comment for 60 days.
APHIS is interested in receiving comments regarding potential environmental and interrelated economic impacts to assist in our assessment of the petition as it relates to the National Environmental Policy Act. APHIS will thoroughly review and consider all public input submitted during the comment period and use the information to develop the appropriate environmental documents and our regulatory determination.
The petition and Federal Register notice can be viewed on the News page of the BRS website. Beginning August 19, members of the public will be able to submit comments through October 19, 2020, at www.regulations.gov.
[photo courtesy USDA]