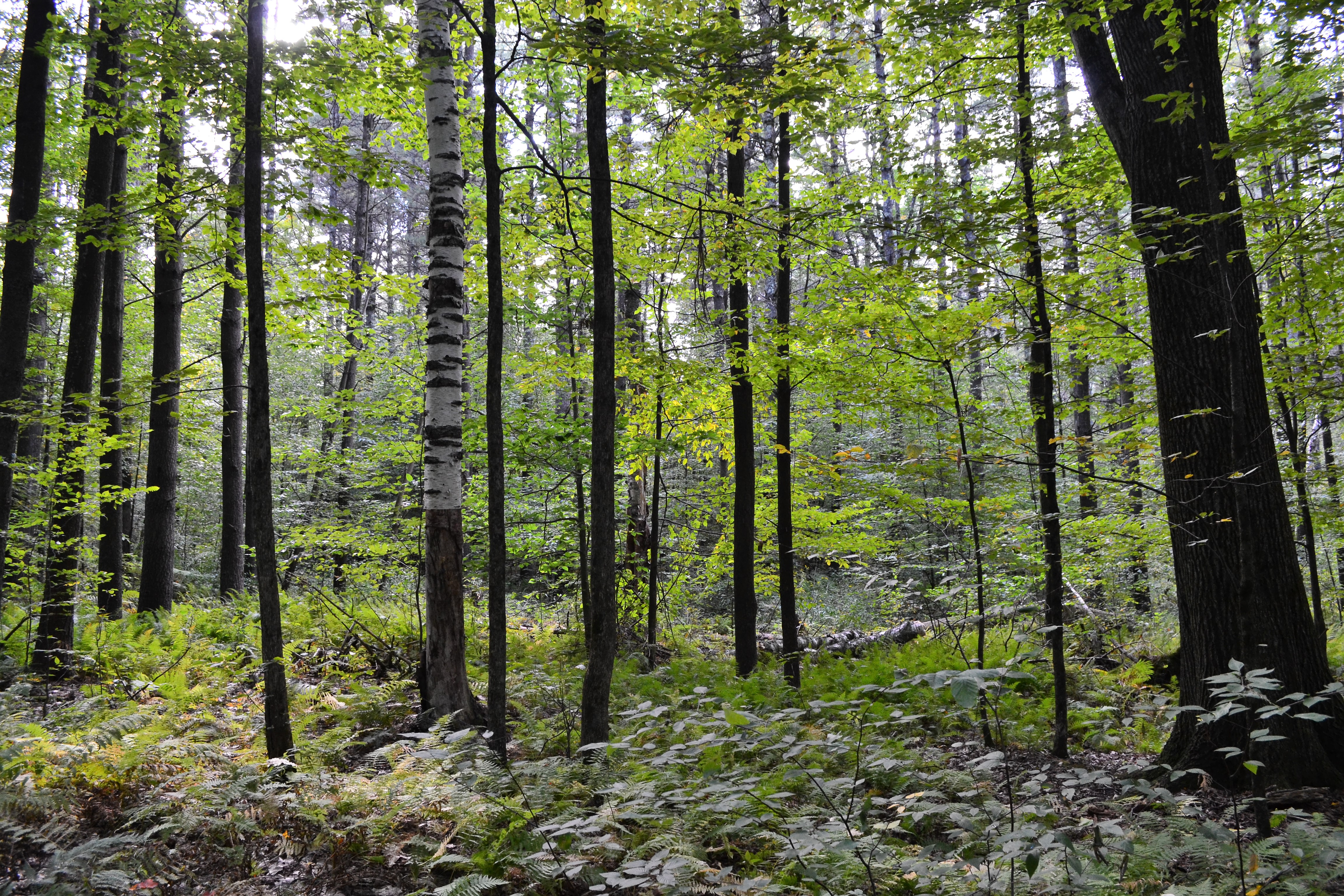 Current Use: The Licensed Consulting Forester's Role
In our latest installment about Vermont's Current Use program, we would like to take some time to focus on where the consulting forester fits into the mix. In addition, we've included some qualities that landowners should look for in a forester working on Current Use-enrolled land.
Vermont foresters play an important role in keeping a forestland healthy. The same is true for a working landscape that is enrolled in the Current Use program. Foresters are involved in most aspects of the program and help keep enrolled land within the program's stipulations.
The forester first comes onto the scene in the application process. To apply for the program a landowner must submit an application, the forest management plan, and three copies of a map of the property to the local County Forester for approval. Consulting foresters are often hired to draw the maps and create a management plan with the landowner.
Once a property has been enrolled in the program consulting foresters help maintain the property's status within the program through upkeep and project management- that is, execution of the management plan. If any changes need to be made to the management plan during its ten-year lifespan, consulting foresters will make amendments and other changes, which are then approved by the county forester. County foresters remain involved as well by advising landowners and consulting foresters on matters, and conducting on-site monitoring of a property periodically. If a property is being transferred to a new owner or is being withdrawn from the program, foresters also help guide landowners in these transitions.
Foresters play a key role when it comes to conducting management activities on the enrolled property, which usually are in the form of prescribed cuts. Foresters will oversee the project through determining if a project is feasible on the property, appraising the value of the timber, selecting which trees to cut, marking property and harvest boundaries, and working out
other details of a project. Foresters work closely with loggers to create a course of action that is safe, fulfills the needs of the loggers and landowners, and considers the surrounding vegetation. Once a cut has been completed foresters continue their work in cleaning the cut area, such as smoothing out ruts and tidying the log landing so that the area's vegetation is maintained and enhanced through the cut.
For the landowner who may be searching for a consulting forester to manage their land, it is important that a forester display certain qualities. First, it is important for a forester to plan their workload. Application into the program is a months-long process since it takes time to gather the property data that goes into a management plan such as tree inventory, forest stand
conditions, landowner goals and objectives, and more. Then the plan must be written out and maps of the property drawn. Application is time sensitive as there are deadlines in September and October to turn in documents. Management activities on properties also take a time to plan and execute. For a consulting forester servicing several clients at once, each with their own specific needs, it is important that they space out projects and plan workloads to create less stress for themself and to give clients a proper amount of time to prepare their pieces in the process.
Second, it is good for foresters to build a good working relationship with their clients. Foresters are in the consequential position of stewarding someone else's property… property that is often meaningful to the landowner and something that they want to see flourish. With such a precious possession to take care of, foresters should work alongside landowners to gain their trust. Foresters who get to know clients and understand their vision for their land can better apply their expertise to fulfill a landowner's goals for their property. Consulting foresters work for the landowner. Displaying this to landowners helps show that the forester can be entrusted to care for their land.
Whether a consulting or county forester, foresters play an important role in the Current Use program and enlisting their expertise is helpful in any stage of the program.
Missed the previous articles in the series? Click here to read other articles about Current Use, including some basic facts, myths, and what it takes to enroll in the program.
Stay tuned for the next installment in this series, where we will focus on some of the nuts and bolts of the program. In the meantime, check these links for more information:
Vermont Woodlands Association: Guide to Current Use
Vermont Woodlands Association: Consulting Foresters Directory
Vermont Natural Resources Council: Community Planning Toolbox: Current Use Taxation
Vermont Agency of Natural Resources, Department of Forests, Parks, and Recreation: Use
Value Appraisal
Vermont Agency of Administration, Department of Taxes, Current Use