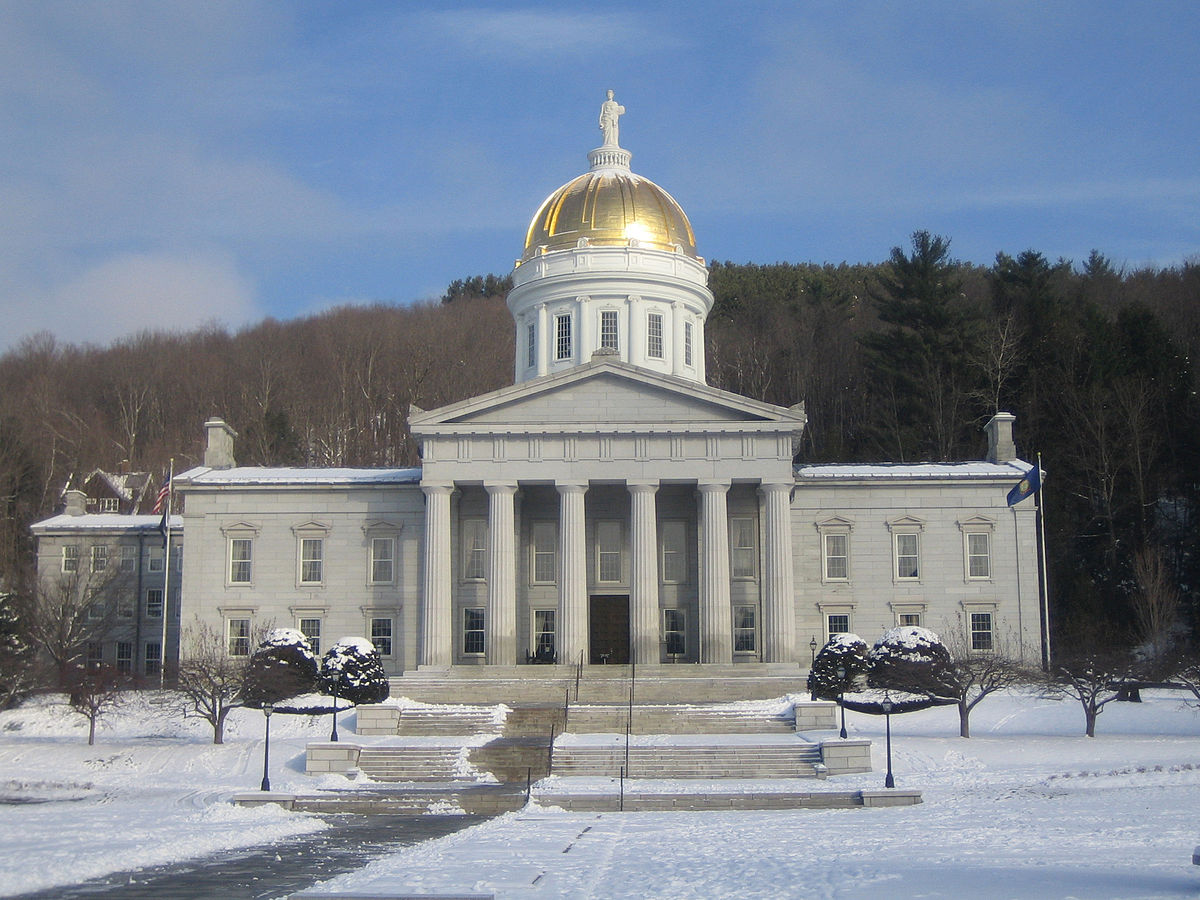 LEGISLATIVE UPDATE April 20, 2020
As we maneuver, these very challenging times, I will continue to provide you with the most current information that I have, but please realize that things are changing very rapidly. Please stay informed and safe.
*Jane
WEEK 15 
Last Friday, the Governor announced the following:
Employees shall not report to, or be allowed to remain at, work or job site if sick or symptomatic (with fever, cough, and/or shortness of breath).
Employees must observe strict social distancing of 6 feet while on the job.
Employees must wear non-medical cloth face coverings (bandanna, scarf, or nonmedical mask, etc.) over their nose and mouth when in the presence of others.
Employees must have easy and frequent access to soap and water or hand sanitizer during duration of work, and handwashing or hand sanitization should be required before entering, and leaving, job sites.
No more than 2 people shall occupy one vehicle when conducting work.
Also included were changes in the restrictions on outdoor businesses and construction operations but only 2 employees Outdoor businesses/construction operations include:
* civil engineering
* site work
* exterior construction
* skilled trades
* public works
* energy and utility work
* mining
* forestry
* environmental monitoring
* landscaping
* painting
* tree work
* parks maintenance
* delivery work
The Governor has been truly clear with his messaging, "we will open the economy a quarter turn at a time."
The legislative activity was rather light last week. With the House still working out the process of remote voting and the unknown on when and how the Federal money is coming, some committees are at a loss with "what next". House Ways and Means and House Education have been struggling with education funding and property tax. Senate and House Economic Development committees have tried to understand and resolve the challenge with unemployment payments. While Senate Government Operations is dealing with closure to Town Offices and the need for information.
INCLUDED IN THIS UPDATE 
REMOTE VOTING
HOUSE AND SENATE AGRICULTURAL COMMITTEES
STATE COLLEGES
UPDATE FROM BOB GRAY
SBA PAYCHECK PROTECTION PROGRAM
UI/Unemployment
RESOURCES
REMOTE VOTING 
The House is working through the process of utilizing remote voting. The challenge, as you can imagine, is there are 150 members of the House, that do not all have access to high speed internet. The House is hoping to have a procedure setup soon to allow them to vote on the new bills that have come over from the Senate regarding COVID-19.
HOUSE AND SENATE AGRICULTURAL COMMITTEES 
The House and Senate Ag committees continue to meet. Last week both the House and Senate committee's discussions focused around Farmer's Markets, dairy crisis, sludge/septage, and Fairs and Field Days.
* Farmer's markets
On Friday, the Governor announced that farmer's markets would be allowed to open May 1. The Agency of Ag is working on rules and guidelines that the markets will have to follow to open. There is still the ability for farms to have curbside pickup or delivery or use the CSA model.
* Dairy Crisis
Senate Ag heard for Catherine DeRhonde of Agri-Mark, Leon Berthiaume of DFA and Diane Bothfeld last Thursday. The discussion centered around price and supply of milk. The message was it is going to be very painful for the foreseeable future.
* Sludge/Septage
There has been significant discussion on this topic in several committees. The House and Senate Natural Resources committee heard from several witnesses regarding the sludge/septage issue around treatment plants and the concern over contaminants, PFAS. There was also a concern with the hauling capacity during the COVID-19 crisis.
The Agricultural committees heard from the Agency of Ag on the spreading of sludge/septage
1030 acres of crop land in Vermont utilized in 2019
ANR oversees the program
Agency of Agriculture testified they would like the practice of spreading sludge stopped
STATE COLLEGES 
by Timothy McQuiston, Vermont Business Magazine 
Chancellor of the Vermont State Colleges System (VSCS) Jeb Spaulding today announced profound changes to the system that includes closing the Johnson and Lyndon campuses of Northern Vermont University and the original Randolph Center campus of Vermont Technical College. The downsizing will happen quickly and occur by the fall term this year. It also will cost 500 jobs. Castleton University will be the only residential college in the system, and existing and incoming students will be transferred there. The Williston VTC campus will expand. CCV will remain largely unscathed. The Board of Trustees were supposed to vote on Chancellor Spaulding's recommendation April 20, the vote has now been delayed.
Update from Bob Gray Lobbyist for Northeast Dairy Farmers Cooperatives 
* Agri-Mark, Inc. – Dairy Farmers of America Northeast Council — Upstate Niagara Cooperative, Inc. 
Ag Commissioners and Secretaries Letter To Secretary Perdue
The six New England state Agriculture Secretaries and Commissioners also sent a letter to Secretary Perdue urging him to take action on dairy assistance. It was also signed by Maryland's Secretary of Agriculture. The New York State Ag Commissioner and the Pennsylvania Agriculture Secretary sent their own. Enclosed are the key asks in the letter: "We ask that you give every consideration to the dairy farm families of the United States as you work to distribute the $9.5 billion and the additional $14 billion at the Commodity Credit Corporation within the CARES Act. Some possible methods of assistance include:
Direct payments to dairy farmers like the Market Facilitation Program of at least $0.50/cwt.
Utilize USDA Section 32 authority to purchase additional dairy products for emergency distribution through The Emergency Food Assistance Program.
If Congress were to reopen and make the Dairy Margin Coverage retroactive, consider lowering the premium levels and allowing a buy up for farms that did register for the program at the end of 2019.
Consider setting a floor for the Statistical Uniform Price in Federal Order Number 1 at $19.50/cwt. for the months of April, May, June, and July. This is the difference in federal order price versus $19.50 made in direct payments to dairy farmers. Dairy farm attrition is predicted to be enormous across the country – floor price needed to secure the food chain for dairy farms and dairy products. Consider a floor for Organic Dairy Pricing of $35.00/cwt.
Consider setting a floor for the diary commodity prices (butter nonfat dry milk, cheddar blocks and barrels, dry whey) to ensure a sufficient return to dairy coops/processors who are taking additional financial burden when spending increasing amount of money (wages prevention, transportation) on getting product to consumers."
SBA Paycheck Protection Program 
The PPP ran out of money last Wednesday. There is hope that Congress will appropriate another round of money, but there is disagreement from the two parties on how much and what else would be covered in the next round. If you applied and did not get through the process, I would encourage you to continue to talk with your lender about this program and others that are available. The Vermont Bankers Association reported to the House and Senate that between $853.7 million in CARES Act funding was awarded to between 5,000 and 7,000 businesses in Vermont.
UI/UNEMPLOYMENT 
The Administration and the Department of Labor have been struggling with the outdated and overextended unemployment system. Between the backlog and shear number of applications many hundreds of applicants have not been able to get through or have not received assistance. At the Governor's Friday press conference "Governor Scott announced that he has authorized the Treasury to issue $1,200 checks Sunday to those Vermonters who have unresolved claims." There were over 80,000 claims received by the Dept of Labor in the first weeks.
FROM THE AGENCY OF AGRICULTURE 
The Agency has created a COVID-19 resource page for access to the latest industry guidance and resources for agricultural related service providers, businesses and interested parties. This page can be found on the
Vermont Agency of Agriculture, Food & Markets website
.
The Agency of Ag is also requesting information related to influences on the ag and food industry so that they can help leadership form a tactical response to the impacts of the virus. Please share this form broadly, and encourage your contacts to
share their impacts here
. This information will be shared with other state and federal partners.
RESOURCES
Vermont.gov
is the state's website where you will find the latest information from all state agencies regarding COVID-19
To contact the Sergeant of Arms, call 802 828 2228