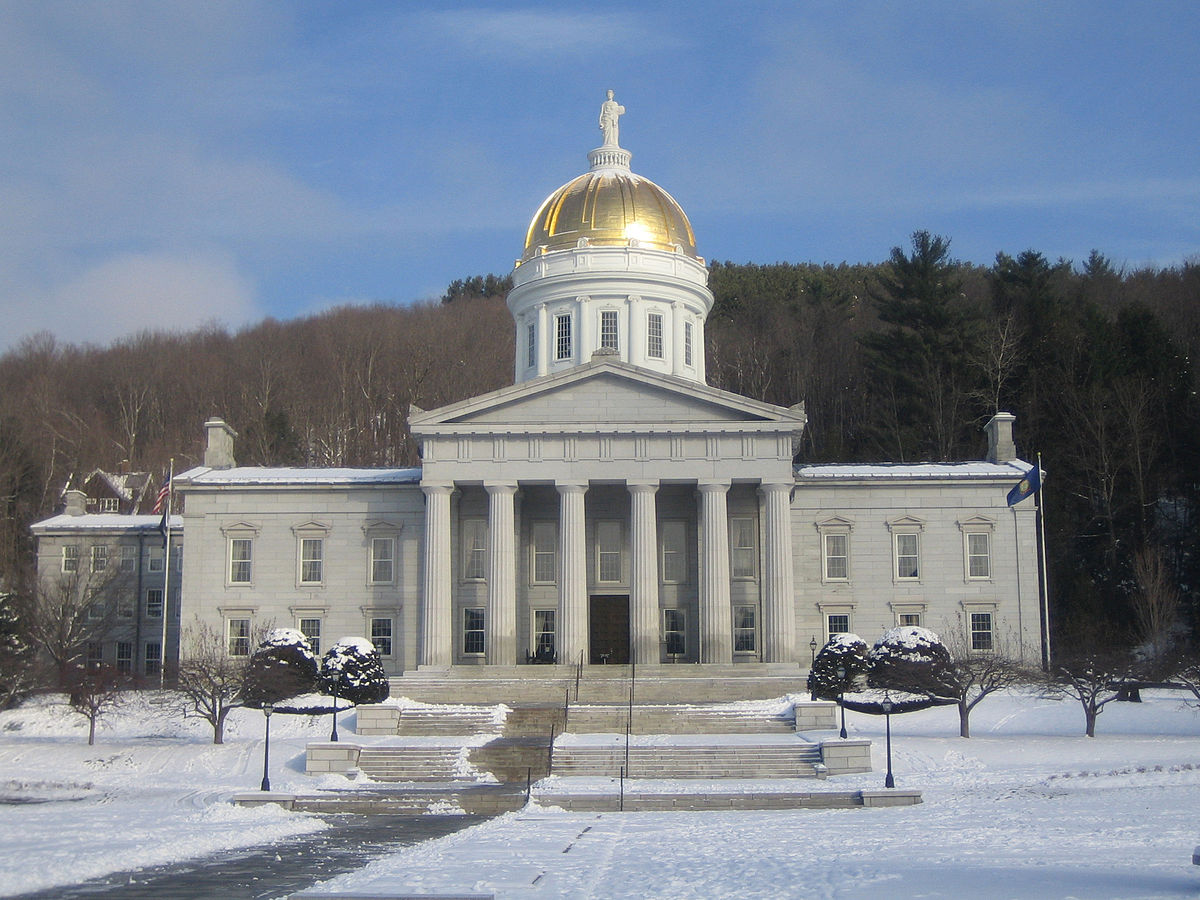 LEGISLATIVE UPDATE April 6, 2020
As we maneuver, these very challenging times, I will continue to provide you with the most current information that I have but realize that things are changing very rapidly. Please stay informed and safe.
*Jane
WEEK 13
Many of the House and Senate committees met last week and will continue to meet this week, the schedule can be found on the legislature website and you may listen or watch through YouTube, the information is on each committee's page. Again, the focus of the committee work is supposed to be COVID-19 crisis related and how the state and local governments manage. The Statehouse is closed to the public until further notice.
INCLUDED IN THIS UPDATE
REMOTE VOTING
H-742/ H-681
HOUSE AND SENATE NATURAL COMMITTEES
HOUSE AND SENATE AGRICULTURAL COMMITTEES
UPDATE FROM BOB GRAY
SBA PAYCHECK PROTECTION PROGRAM
LETTER FROM COMMISSIONER SNYDER
WEBINARE VT FARM BUREAU
PASSING OF BOB WELLINGTON
RESOURCES
REMOTE VOTING
Last week I reported on the Resolution that was passed by the House and Senate that allows committees to meet remotely and vote electronically. This week the Senate will be voting to allow the Senate to meet, as a whole remotely, and to be able to vote electronically. As you can imagine this is uncharted territory, there were lengthy discussions and several drafts. The final version is scheduled to be presented to the Senate this week for a vote. Members of the Senate will be in Senate chambers, adhering to social distancing, to vote. As when they voted on H-
681 and H-742 there will be at least 16 senators, a quorum.
H-742 Act relating to Vermont's response to COVID-19
H-681 An act relating to government operations in response to the COVID-19 outbreak
Both bills were signed by the Governor on March 30 and are now enacted. H-742 deals with UI, insurance claims, changes to relicensing for both retired, relocating and new healthcare workers, and more. H-681 deals with elections, open meeting laws, temporary moratorium on public drinking water and wastewater systems and remote meetings. You can find an overview of both bills in last week's update.
HOUSE AND SENATE NATURAL RESOURCES COMMITTEES
Both committees met last week. Senate Natural heard from Secretary Moore regarding budget impacts, enforcement and compliance, sludge and PFAS. The House had similar discussions. There are no bills or legislation at this point in the committees that are being passed but I will continue to monitor.
HOUSE AND SENATE AGRICULTURAL COMMITTEES
These committees also met last week. The House Agriculture committee discussed H-656, the miscellaneous ag bill, hemp regulation and hemp seed identification. There also was discussion around Farmers Markets and if they should be allowed to go forward. The Farmer's Market discussion was also heard in Senate Agriculture along with S-273 which creates incentive for getting local food into institutions.
Update from Bob Gray, Lobbyist for Northeast Dairy Farmers Cooperatives Agri-Mark, Inc. – Dairy Farmers of America Northeast Council — Upstate Niagara Cooperative, Inc. NDFC
Agriculture And Dairy's Importance To Our Food Supply
As we continue to move through this uncertain period of the COVID-19 economic and health effect on our nation's well-being, we have to keep our eye on the ball to ensure there are no disruptions in our food supply. This, of course, means that economically farmers have to remain in business and be able to produce the food consumers need and that processing facilities function properly and that our truckers and food retailers are able to have a steady supply of fresh food at our supermarkets. But this is not going to be easy. Our dairy cooperatives are doing everything possible to deliver milk from the farm to the processing plants every day and moving it on to the consumers. Farm milk prices are terrible. Forecasts in our region show the blend price may average $16.40 per hundredweight this year. USDA is projecting a 2% increase in milk production nationally which will certainly put downward pressure on farm milk prices. Butter inventories are up as fluid milk supplies, due to the closing of schools and restaurants, has shifted to other manufactured products which will exacerbate the problem of excess dairy products on our domestic market. At the same time, the export market for dairy products has waned as supply chains and port closures are slowing down the movement of products as well as a dip in sales. Farm credit is also becoming a big issue as producers are falling behind on their feed bills and other expenses. In the Northeast the dairy sector is the number one industry. It creates the most jobs beyond the farm-gate and its total sales of products represents the lion's share of agricultural products sold in our region. But enough of the bad news. Read on!
What Can Be Done!
Bob Gray
There are a lot of things that can be done, and a number of actions are in the works. First of all, on the financial side the Dairy Margin Coverage Program (DMC) can be re-opened and dairy producers who didn't sign up for 2020 can now have the option of doing so. Many did not sign up for 2020 as price forecasts in December were very good projecting at $19.50 per hundredweight on average for this year. However, in the last few weeks these projections have dropped appreciably as mentioned earlier to as low as $16.40 per hundredweight Given the forecasts for low farm milk prices it is expected that DMC payments will likely be made from March through December of this year. However, these payments will not cover the losses that many dairy producers may be facing in the months ahead. For example, a 200-cow dairy making 4.5 million pounds of milk annually could receive about $18,000 in DMC payments but lose about $100,000 in total receipts with milk prices at $16.40 per hundredweight. The Commodity Credit Corporation (CCC) can purchase excess dairy products off the market and Section 32 The Emergency Food Assistance Program (TFAP) providing donations to food banks are two efforts that would be helpful in removing excess dairy products off the domestic market. This would, of course, take the pressure off of pushing farm milk prices further downward. Another idea that is not embraced by everyone is some sort of a direct payment to dairy producers by USDA to lift the price of milk close to $19.00 per hundredweight. Other ideas are being explored as well.
SBA Paycheck Protection Program
CONTACT YOUR LENDER AS SOON AS POSSIBLE TO ENROLL IN THIS PROGRAM
The Paycheck Protection Program (PPP) Loans program provides cash-flow assistance through 100 percent federally guaranteed loans to employers who maintain their payroll during this emergency. If employers maintain their payroll, the loans would be forgiven, which would help workers remain employed, as well as help affected small businesses and our economy to snap-back quicker after the crisis. PPP has a host of attractive features, such as forgiveness of up to 8 weeks of payroll based on employee retention and salary levels, no SBA fees and at least six
months of deferral with maximum deferrals of up to a year. Small businesses and other eligible entities will be able to apply if they were harmed by COVID-19 between February 15, 2020 and June 30, 2020. This program is retroactive to February 15, 2020, in order to help bring workers who may have already been laid off back onto payrolls. Loans are available through June 30, 2020.
FROM THE AGENCY OF AGRICULTURE
The Agency has created a COVID-19 resource page for access to the latest industry guidance and resources for agricultural related service providers, businesses and interested parties. This page can be found on the 
Vermont Agency of Agriculture, Food & Markets website
.
The Agency of Ag is also requesting information related to influences on the ag and food industry so that they can help leadership form a tactical response to the impacts of the virus. Please share this form broadly, and encourage your contacts to
share their impacts here
. This information will be shared with other state and federal partners.
Supporting Resources
* The
NAICS codes
– If you do not see your business listed, and you would like to request a waiver, you may fill out the Continuation of Operations form on the
ACCD website
FROM VERMONT FARM BUREAU
You are invited to a Zoom webinar.
When: Apr 8, 2020 12:00 PM Eastern Time (US and Canada)
Topic: VT Farm Bureau Dairy Webinar – COVID19 Industry Update
Register in advance for this webinar:
You will need to left click above and then open the Hyperlink to register for the webinar.
Bob Wellington
It is with great sadness learning of the passing of Bob Wellington, Agri-Mark's Senior Vice President of Economics, Communications and Legislative Affairs on March 29. In 1989, Bob and his family moved to Bedford, NH and Bob begin his 30-year career with Agri-Mark as the Senior Vice President of Economics, Communications and Legislative Affairs. Bob was a passionate advocate for local dairy farmers and a national leader on dairy issues and milk pricing. He was very proud of his work and well respected by his colleagues. Every Saturday Bob could be found in your local Market Basket scouring the dairy aisle to praise anyone that selected a Cabot product and kindly lecture those who chose differently. Bob was one of the few people in the world who understood how 2% milk was made and he would happily explain it to you for two hours when given the chance. Funeral services are private and a celebration of Bob's  life will be held at a future date. In lieu of flowers, donations in his memory may be made to Dana-Farber Cancer
Institute, P.O. Box 849168, Boston, MA 02284 and St Jude Children's Hospital, Memorial Giving, 501 St. Jude Place, Memphis, TN 38105. Bob also wanted to remind everyone to support their local family-owned farms!