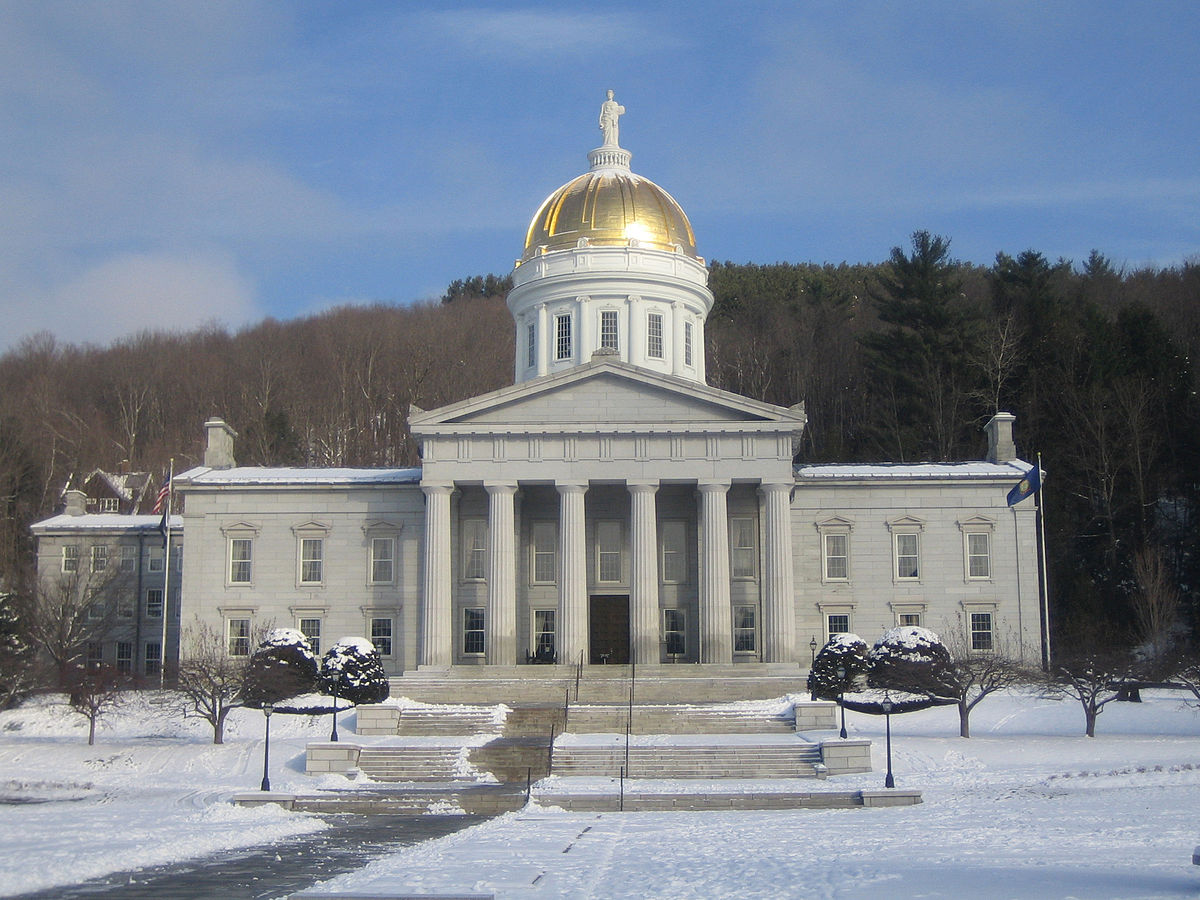 LEGISLATIVE UPDATE June 8, 2020
As we maneuver these very challenging times, I will continue to provide you with the most current information that I have, but please realize that things are changing very rapidly. Please stay informed and safe.
*Jane
WEEK 21 
As was reported previously, Governor Scott presented a $400 million economic relief package to jump start the Vermont economy. That package included
* $150 million in grants to businesses that pay trust taxes to the state.
* $80 million in loans with a grant advance.
* $20 million in small business grants.
* $50 million in housing assistance.
* $5 million in technical assistance.
* $5 million in marketing funds.
The Legislature has decided to move in a different direction and is proposing that the Department of Taxes establish a Restart Vermont Emergency Action Grant Program to provide direct grants to eligible businesses. This legislation allocates $50 million to the program and limits the amount of the grant at $62,500 or 5% of annual sales subject to sales and use tax. The legislation also includes a program administered through ACCD with $20 million. This is still a draft bill, but the amount of money that the legislature is distributing is significantly less than the governor. The Legislature's plan is to get this first round of money out now and hold on to the rest until late August and see if there is an opportunity to use CARES money to "backfill" the revenue losses.
The Governor and ACCD provided new information and lessen some restrictions on travel, indoor dining, and lodging Below outlines some of the new guidance:
Travel
* Effective June 8, Vermonters may travel outside of Vermont to counties across New England and New York that have a similar active COVID-19 caseload to Vermont and return without quarantining if they do so in a personal vehicle. Similarly, residents of other states who live in counties across New England and New York that have a similar active COVID-19 caseload to Vermont may enter the state for leisure travel without quarantining.
Lodging
* Multi-room lodging operations may book 50 percent of rooms for non-residential lodging or have a total of 25 guests and staff on the property – whichever is greater.
* Residential guests, such as long-term stays for essential workers or AHS guests, may exceed the 50 percent occupancy threshold.
* Standalone cabins, cottages, and short-term rentals are excluded from percentage occupancy limitations.
Indoor dining
* Signs must be prominently posted at all entrances stating that no one with a fever, respiratory illness, or symptoms of COVID-19 (see VDH guidance for the current symptom list) is allowed on premise.
* Occupancy & Seating
Indoor operations are limited to 25% of approved fire safety occupancy or 10 total customers and staff combined, whichever is greater.
Seating must be available for all patrons, and seating must allow for physical distancing of at least 6 feet between seated dining parties. Standing is not allowed at this time.
Bar seating and drink or food production areas must remain closed to dining.
INCLUDED IN THIS UPDATE 
HOUSE AND SENATE AGRICULTURAL COMMITTEES 
H-961 
LETTER FROM AGENCY OF AGRICULTURE 
CFAP DIRECT PAYMENT FOR DAIRY PRODUCERS 
COVID-19 TESTING OPPORTUNITIES 
PPP 
RESOURCES 
HOUSE AND SENATE AGRICULTURAL COMMITTEES 
The House and Senate Ag committees are continuing their discussion on an aide package for dairy. As you may remember, the Governor had allocated $50 million for dairy producers and dairy processors. Last week the Legislative leadership directed the House and Senate Ag committees to work with $30 million. The Senate came up with the following:
* Small farm                up to $14,500
* Certified small farm    up to $29,00
* MFO                         up to $55,000
* LFO                          up to $100,000
There was also about $3.7 million for processors and $7 million for non-dairy farm operations and $200,000 going to VHCB for technical assistance for farms.
The House Ag committee, in their discussions, were still committed to $50 million for dairy producers and dairy processors. The House had not come up with amounts for the different categories last week. Both committees will be meeting this week to finalize their bills. The House and Senate Ag committees are using the basic outline of Agency of Agriculture's draft bill from last week.
Agency of Agriculture shall create a program to provide financial assistance to milk producers and dairy processors that have suffered economic harm in Vermont caused by the COVID-19 public health emergency.
o Accurately demonstrate to the Secretary economic harm that occurred or accrued on or after March 1, 2020 and before December 30, 2020 by providing evidence of losses related to the costs of business disruption caused by the COVID-19 public health emergency.
Economic harm is not compensable under this section if the same expenses have been or will be covered by insurance or another federal grant.
* Administration; implementation.
The Program shall be administered by the Agency of Agriculture, which shall award available funds to eligible applicants that demonstrate economic harm.
The Secretary shall create an application form that milk producers and dairy processors shall utilize when applying for relief. Applicants shall certify that all information they provide is truthful and accurate to the best of their knowledge, information, and belief.
The Secretary shall, based on the amount of economic harm incurred by the milk producer or dairy processor on the date the application is received, provide awards up to the maximum disbursement permitted for each type of qualified farm or for each qualified dairy processor.
Applications shall be processed in the order received, but an application shall not be ready for evaluation until the Secretary determines that the application is administratively complete and includes all required proof of economic harm.
H-961 An act relating to making first quarter fiscal year 2021 appropriations for the support of State government, federal Coronavirus Relief Fund (CRF) appropriations, pay act appropriations, and other fiscal requirements for the first part of the fiscal year 
Last Friday, the House passed H-961, the budget bill, on a vote of 142 to 5. The bill approves a budget that funds state government for the first quarter. This three-month budget allows both the Governor and the Legislature to see what the revenues are this summer and also to see if the Federal Government lessens some of the requirements of the CARES money before having to create full budget. The bill now goes to the Senate, where, it is expected to pass quickly.
REMINDER IF YOU HAVE NOT SENT YOUR INFORMATION INTO THE AGENCY OF AGRICULTURE, PLEASE DO IT AS QUICKLY AS POSSIBLE .
LETTER FROM AGENCY OF AGRICULTURE 
Hello all,
The Agency of Agriculture, Food and Markets worked with Governor Scott to announce the Restart Vermont Dairy Program – Dairy Farm Relief and Value-added Processors.
The programs are moving through the Vermont Legislative process, and the timeline for approval is unknown, but the Legislature understands the urgency for the dairy sector.
The Agency of Agriculture, Food and Markets is preparing to make payments to dairy farmers and dairy processors once the legislative process is complete. A letter has been sent to all dairy farmers and value-added dairy processors requesting completion of a w-9 tax form and best contact information. These two forms should be completed and sent back to the Agency of Agriculture by June 8, 2020.
Please assist the Agency of Agriculture in reminding dairy farmers and dairy processors to return this information by June 8, 2020. If dairy farmers or dairy processors have questions, please have them call Terry Smith at 802-828-5667 or by e-mail at
terry.smith@vermont.gov
or
Agr.covidresponse@vermont.gov
Diane
Diane Bothfeld
Director of Administrative Services, IV and Dairy Policy
CFAP DIRECT PAYMENT FOR DAIRY PRODUCERS 
Producers should apply through their local Farm Service Agency Service Center. While USDA Service Centers are open for business by phone appointment only, FSA is working with our agricultural producers by phone and using email and online tools to process applications. Please call your FSA county office to schedule an appointment.
Applications can be submitted electronically by scanning, emailing, or faxing. Please call your office prior to sending applications electronically.
A CFAP Call Center is available for producers who would like additional one-on-one support with the CFAP application process. Please call 877-508-8364 to speak directly with a USDA employee ready to help.
As of June 3, 2020, there were only 56 applications in Vermont and no money had been disbursed.
COVID-19 TESTING 
The Health Department has organized testing for Vermonters. Anyone without symptoms can now be tested at a pop-up location. Health care workers, first responders and childcare providers are encouraged to get tested. People who are returning to Vermont, and who are at day 7 or later in their quarantine period, can also be tested.
Click here for more information.
PPP 
The Senate unanimously passed the House's revisions to the Paycheck Protection Program last Wednesday night. The bill now goes to the President where he is expected to sign it.
Here
is an overview of the changes. The bill still must go through rule making, which could change some things. If you have not applied, there is still money available.