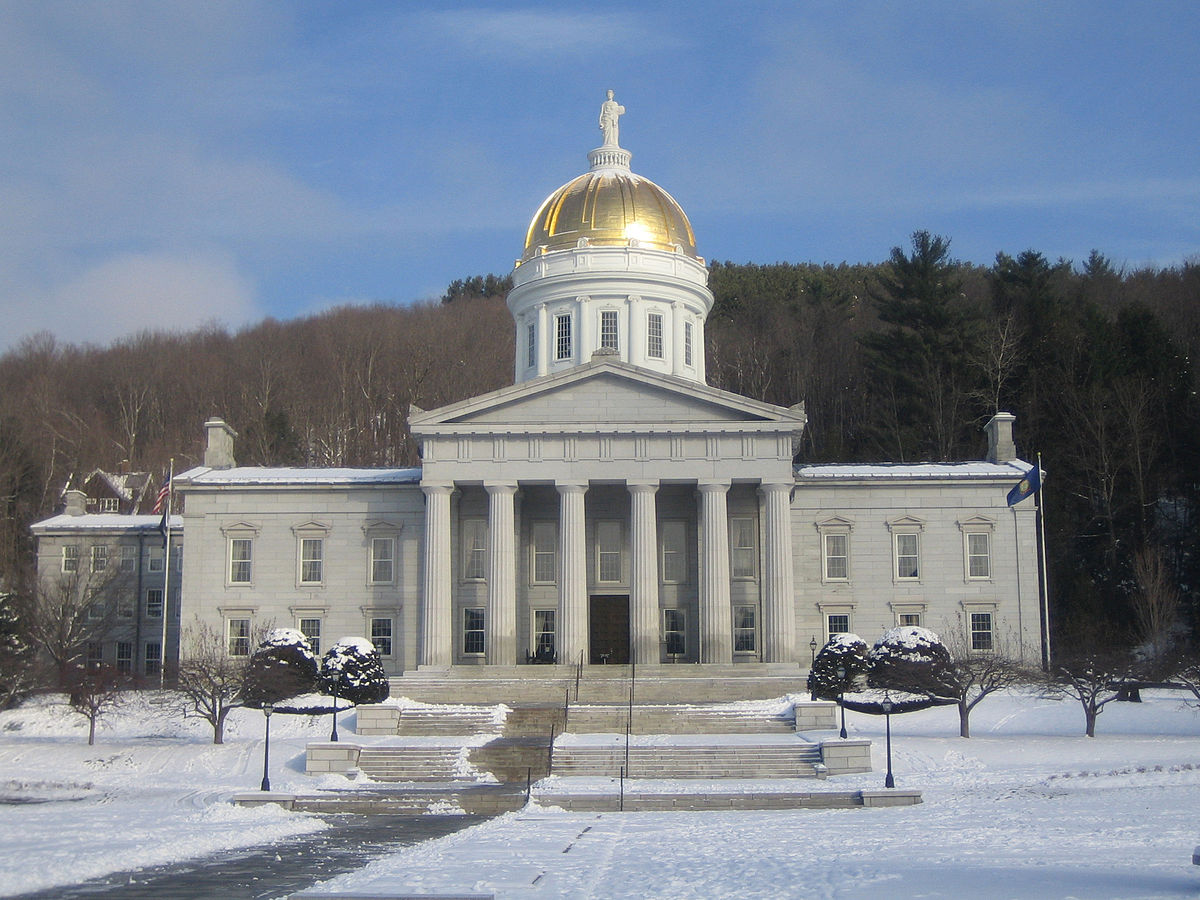 LEGISLATIVE UPDATE March 23, 2020
As we maneuver these very challenging times, I will continue to provide you with the most current information that I have but realize that things are changing very rapidly. Please stay informed and safe.
*Jane
WEEK 11
The Senate has decided to reconvene on Tuesday to try to pass an omnibus COVID-19 bill, as well as a couple of other needed pieces of legislation. Tim Ashe, Senator Pro Temp, indicated that sixteen senators are needed for a quorum, but all Senators are invited. The Senate chamber would have only 10 people in at a time and Senators would be brought in to vote. Senator Ashe also indicated that he hopes that the entire chamber will reach a "prearranged agreement" on noncontroversial bills that need to be voted on.
The House is also considering returning next week. That, however, is much more challenging as there are 150 members in the House. Senator Ashe is suggesting limiting media to one broadcaster and one member of print or digital news organization. As you can imagine the press does not support this option.
Both House and Senate will be trying to figure out how much of the legislative process can be done remotely.
INCLUDED IN THIS UPDATE
H-742
H-681
REVENUE FORECAST
FEDERAL TAX FILING CHANGE
RESOURCES
CANCELLATIONS
H-742 An act relating to grants for emergency medical personnel training
This bill passed the House on March13 and moved to the Senate Health and Welfare and Senate Appropriations committees. Even though the title of the bill is for emergency medical personnel the committee was able to add language to deal with the COVID-19 outbreak.
The bill contains the following:
* Prepay insurance claims to keep clinics from closing
* Reimburse for empty nursing home beds
* Waive co-pays and deductibles for COVID-19 treatment
* Quickly relicenses retired health care workers
* Relax or waive healthcare workforce regulations
* Expand the use of telemedicine
* Boost nutrition assistance for elderly Vermonters and children
* Give flexibility on car license renewals and vehicle inspections
* Let employees care for a sick person without losing unemployment insurance time
When the Senate meets on Tuesday, they are expected to take up this bill and quickly pass it along to the Governor.
H-681 An act relating to employer registration for unemployment insurance and amendments to the unemployment laws to address the COVID-19 outbreak.
The following is a summary of the House version of H-681. The Senate Economic Development committee has made some changes that could be considered as challenging for employers. The bill is also expected to be discussed and voted on by the Senate on Tuesday, hopefully the House and Senate versions of the bill are close enough for the two bodies to agree upon. If so, the bill would go to the Governor for his signature.
Sec. 2. Amends 21 V.S.A. § 1325. Employers' experience ratings
* Provides that employers UI experience
ratings will not be adversely impacted
if Either:
The employer temporarily lays off employs at a specific location because it has ceased operations at that location due to COVID 19; or
The employee is temporarily laid off in order to comply with a quarantine recommendation related to COVID-19; and
The employer rehires the employee when it resumes operations or the employee's period of quarantine is completed.
Relieves charges for a maximum of 4 weeks.
Employer will also not be charged for benefits paid to an individual who voluntarily leaves employment to care for a family member with COVID-19.
Sec. 3. Amends 21 V.S.A. § 1344.
* Allows an individual to receive benefits if they voluntarily leave employment to care for a family member with COVID-19.
* Prevents double dipping by employees who receive sick pay during a week in which they are claiming UI benefits.
These changes dealing with COVID-19 would be repealed as of March 33, 2021.
Revenue Projections
* Education Fund – loss of about $35-$45 million due to lost sales and use and rooms and meals tax revenue.
*
General Fund
– $120-140 million reduction in this fiscal year due to tax payment deferral April 2020 to July 2021 by the IRS, some of this will be recaptured in the next fiscal year. There still could be around a $30-50 million
less in General Fund revenues due to less in personal income taxes and meals and rooms taxes.
*
Transportation Fund
-possibility of $15-20 million (gas tax) as people drive less over the next few months
FROM THE RETAIL AND GROCERS ASSOCIATION
Tax Filing Deferments Automatically Extended at Federal Level; State Still Working
The Treasury Department and Internal Revenue Service announced today that the federal income tax filing due date is automatically extended from April 15, 2020, to July 15, 2020.
Taxpayers can also defer federal income tax payments due on April 15, 2020, to July 15, 2020, without penalties and interest, regardless of the amount owed. This deferment applies to all taxpayers, including individuals, trusts and estates, corporations and other non-corporate tax filers as well as those who pay self-employment tax.
Taxpayers do not need to file any additional forms or call the IRS to qualify for this automatic federal tax filing and payment relief. Individual taxpayers who need additional time to file beyond the July 15 deadline, can request a further filing extension by filing Form 4868 through their tax professional, tax software or using the Free File link on IRS.gov. Businesses who need additional time must file Form 7004.
FROM THE AGENCY OF AGRICULTURE
The Agency has created a COVID-19 resource page for access to the latest industry guidance and resources for agricultural related service providers, businesses and interested parties. This page can be found on the Vermont Agency of Agriculture,Food & Markets website, at https://agriculture.vermont.gov/covid-19-information.
The Agency of Ag is also requesting information related to influences on the ag and food industry so that they can help leadership form a tactical response to the impacts of the virus. Please share this form broadly, and encourage your contacts to share their impacts here:
https://tinyurl.com/yx6fdkw7
. This information will be shared with other state and federal partners.
Agriculture And The Coronavirus Outbreak
By Bob Gray, Lobbyist for Northeast Dairy Farmers Cooperatives
Agri-Mark, Inc. – Dairy Farmers of America Northeast Council — Upstate Niagara Cooperative, Inc.
NDFC
The agriculture sector and dairy, in particular, are faced with huge challenges as the U.S. attempts to contain the spread of COVID-19. Just a few days ago the problem was considered serious not only for health reasons but for our economy as well. But with each passing day, the number of challenges begin to mount. However, as stated in last week's Newsletter we should not panic. The worst thing that can happen is mass hysteria. The American people can handle this problem. We have always been up to the task. Let's first take a look at what is going on at the federal level and then examine how agriculture and dairy fit into the big picture.
House/Senate Coronavirus Stimulus Bill:
Congress has passed a $1 billion stimulus bill that will address some of the problems associated with the coronavirus outbreak. Some of the key provisions in the bill include:
Food benefits for needy workers and students
Allows states to use money from the Supplemental Nutrition Assistance Program to boost aid for kids who qualify for free or reduced price school meals.
Students from schools that have closed for at least five days could get extra food stamp benefits to the value of the school meals they are missing.
Sets aside $500 million for pregnant women and mothers under the WIC program.
 Also sets aside another $400 million to distribute items to food banks. These are the ag related provisions. Other provisions include COVID-19 testing and many additional health related matters. * The
Agriculture & Food Availability:
At this point, farmers and retailers are saying the U.S. food supply is stable.
USDA's Food Safety and Inspection Service which is required by law to be present at the 6,200 slaughterhouses across the country are saying that the plants are operating as normal.
Although food is flying off the store shelves, there are no shortages and supplies are plentiful so far.
Fresh produce from Mexico continues to flow across the southern border as 50% of the U.S. fruit and vegetable supply comes in from our neighbor to the south.
The food retailers state that this is a demand issue, not a supply issue.
Dairy Issues
Our dairy industry has a number of challenges.
Since milk is a perishable product, it needs to continually flow to the market.
So far, we have not seen any disruptions in milk from the farm to our processing facilities.
However, with schools, restaurants and other businesses closing, there is going to be an excess of fluid milk production that will have to be shifted to butter, cheese, non-fat dry milk powder or other products. There is only just so much storage capacity for manufactured products.
We want to avoid dumping milk at all costs.
Also, illness from coronavirus among plant employees will be a serious problem and, of course, at the farm as well.
Solutions for Dairy?
There are a number of ideas in the works. The federal government under its Section 32 program could purchase and store excess dairy products.
We need to ensure that the transportation of dairy products, including hours of service for truck drivers are sufficient to cover their needs in transporting products.
We need to examine the potential for reopening the Dairy Margin Coverage Program for sign-ups.
Enrollments in the DMC for 2020 were down to 13,059 dairy farms as of mid-March compared to 23,389 in 2019.
DMC payments are projected to be made for March and April and perhaps beyond based on current forecasts at the $9.50 margin level.
There are many options that need to be explored for dairy and we are doing that.
RESOURCES
To contact the Sergeant of Arms, call 802 828 2228