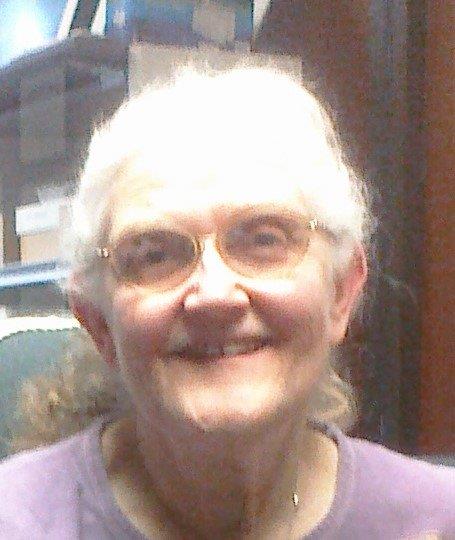 A Holiday Message from Kathleen
I am in countdown mode …. 7, 6, 5, 4 …. and guardedly optimistic that 2021 will prove to be a better year for us all. I must readily admit that the December holiday season is not one of my favorites, except for the opportunity to bring people together around food. I love to bake and cook. I love to feed people. Not only will I miss that on Christmas morning when we will be "zooming" or "facetiming" our Merries and Happies, but I have missed that for the last nine months.
The VWA board just had its virtual December meeting that, under normal circumstances, would be our holiday luncheon. This was one of my many pleasures, preparing a feast and schlepping it to Berlin where a half dozen or so crockpots would be bubbling away with goodness and the table would be spread with accompaniments galore. The Vermont Tree Farm committee also enjoyed a luncheon for each of their quarterly meetings. Folks in the national office used to ask why our Vermont program functioned so well. That's simple – I bring them FOOD! Whatever the event, preparation mode always provided my husband with a much-appreciated opportunity to call me crazy – repeatedly. I say, it's wonderful that we all find our joy in different ways.
So, as I gratefully await the end of 2020, I begin to think about new traditions ahead. So much has changed this year. I look at my calendar for January through March 13th, 2020 and see a flurry of activity that racked up road and sky miles as well as hours. I recall very clearly our last in-person event on March 11th, just two days before the State of Emergency was declared. We had prepared for 75 people and only 8 showed up. The country was in panic mode. We have come a long way since then, learning how to be respectful of each other's space in the 3-Dimensional world, wearing masks, staying home when not feeling well. We have also learned how to come together remotely and create an arena where all can participate. It's been so encouraging to see that Zoom can completely erase geographic constraints and give us back so much "windshield time." That doesn't mean we are not fatigued from so much "screen time" but I have learned how to manage that better too. Screen time doesn't always need to be "camera time." I can choose to shut off my camera and listen. And that gives me the freedom to lounge in "comfy clothing" (read PJs) with hair tied up in a band for as long as I wish -maybe even all day long, but please don't tell anyone. .
I shall maintain my guarded optimism and enjoy the simple pleasure of not getting dressed. I shall find gratitude for my life here in Vermont where I am so blessed with woods, snow, and fresh air. Gratitude for the amazing people that guide and support my work. Gratitude for my family whom I've missed terribly but who respect the need to keep me safe. Gratitude for you all who have continued to help Vermont Woodlands with your membership, your time and volunteerism, your contributions that support our mission-driven focus: to educate and advocate for the practices of productive stewardship, enjoyment, and use of Vermont's woodlands. As our members and supporters, you challenge us to be our best and we thank you!
And by the way, I plan to start a new tradition of unplugging between Christmas and the New Year. This may not sound like a big deal but for me it's HUGE. I've never been very good at going offline – or, how can you possibly manage without me – but it's about time I learned. My colleagues and co-workers will handle things very well thank you. And in the scheme of things, it's only a week.
May you all have a Merry and Happy holiday season followed by a healthy and prosperous 2021.