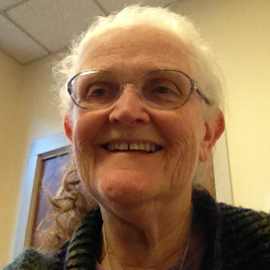 A Message from Kathleen
In a normal year, Thanksgiving would be all about desserts – pies, pumpkins, puddings – to satisfy everyone's sweet or savory palate. It would be a day of earnest preparation for the 20+ people who would show up for a Thanksgiving Feast that would have my little house bulging at the seams. Thanksgiving is my favorite holiday because it's about food and family. This year – not so much. Instead, I'm finding reasons to celebrate today as a day of relaxation, when I can go about my normal business (or as normal as our world is today) and finish the day in relative ease. My Thanksgiving feast will only need to feed the 3 regular dwellers in my home – my husband, adult daughter, and me – and that I can do with my hands tied behind my back, so to speak.
This year we are creating stories like no others, stories replete with courage and humility, sadness and joy, birth and death. My family has suffered loss this year, but we have also welcomed a new great granddaughter into the family. We are all experiencing our own stories each day, with some days much better than others. Today I'm choosing gratitude for the life I share with my family here in Vermont, for the relative safety that is mine by following a few simple steps, for the work that fulfills me, and for all of you who do so much to contribute to a vibrant Vermont Woodlands Association. Today I thank you all for your outstanding commitment that helps us see our mission in action: To educate and advocate for the practices of productive stewardship, enjoyment, and use of Vermont's forests. Because of you, our friends and members, our vision of healthy Vermont forests supported by an informed and inspired constituency can thrive. Be safe. Be well.
Enjoy a Thanksgiving that writes a new story for you and your family.
All the best.
Kathleen