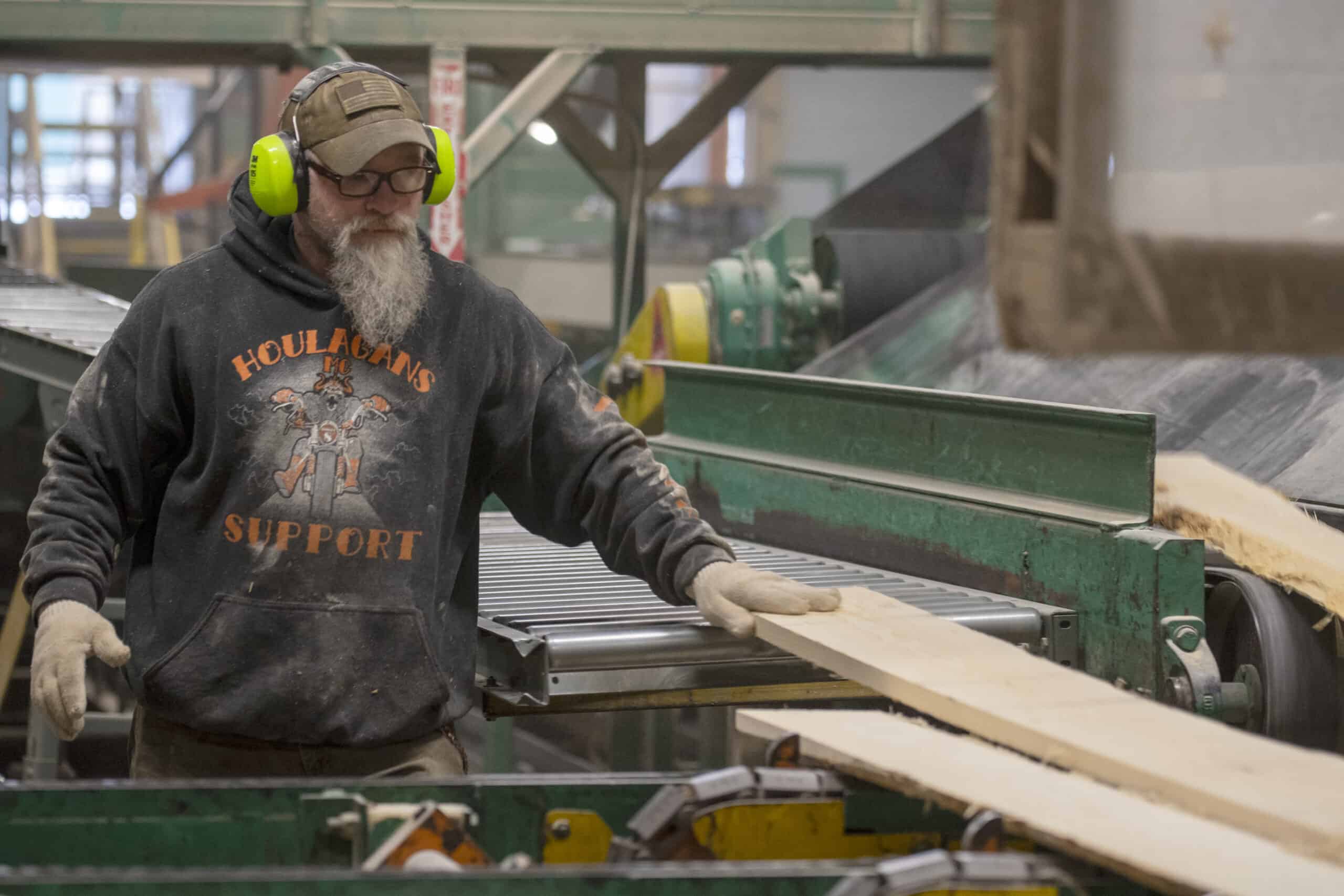 New Report Details Forest and Wood Product Contributions to Vermont's Economy
A new report finds that Vermont's vibrant forest economy directly employs over 9,100 people and has $1.4 billion in sales. Total contributions from the sector support nearly 14,000 jobs, with labor income over $500 million, and $2.1 billion in sales.
These are the findings of a 2020 report prepared by Public Sector Consultants of Lansing, Michigan, as part of an analysis of the economic contributions of the forest products businesses in the twenty states that make up the Northeast-Midwest State Foresters Alliance. The project was supported by a USDA Forest Service Landscape Scale Restoration Grant and used 2017 data for 32 industry sectors summarized in seven industry groups.
"Vermonters instinctively understand the value of our forest economy – whether it's while eating at the kitchen table, investing in locally milled clapboards for a new home, or the wood we put in the stove. This report does the essential job of quantifying that value, and no surprise, the numbers are impressive," said FPR Commissioner and Vermont State Forester, Michael Snyder.
Vermont is 76% forested with 4.5 million acres of forest land, most which can produce commercial timber.
The report also found Vermont's forest and wood products sector:
Provided more direct labor income, value-added production, and output than agricultural production industries (a sector with many similarities),
Accounted for 12% of Vermont's direct manufacturing jobs and 5.7% of non-food manufacturing jobs,
Contributed to a regional forest economy (Vermont, New Hampshire, Massachusetts and Maine) which included 95,500 workers and accounted for almost $27 billion in direct sales.
The details of each  group's economic contributions and the methodology of the analysis are provided in the full report – Forest & Wood Products Industries' Economic Contributions: Vermont. A snapshot of the results is available in Vermont's fact sheet. Individual state reports and fact sheets for the 20-state region as a whole and each participating state are available on the Northeast-Midwest State Forester Alliance at: www.northeasternforests.org/content/fmuc_page.