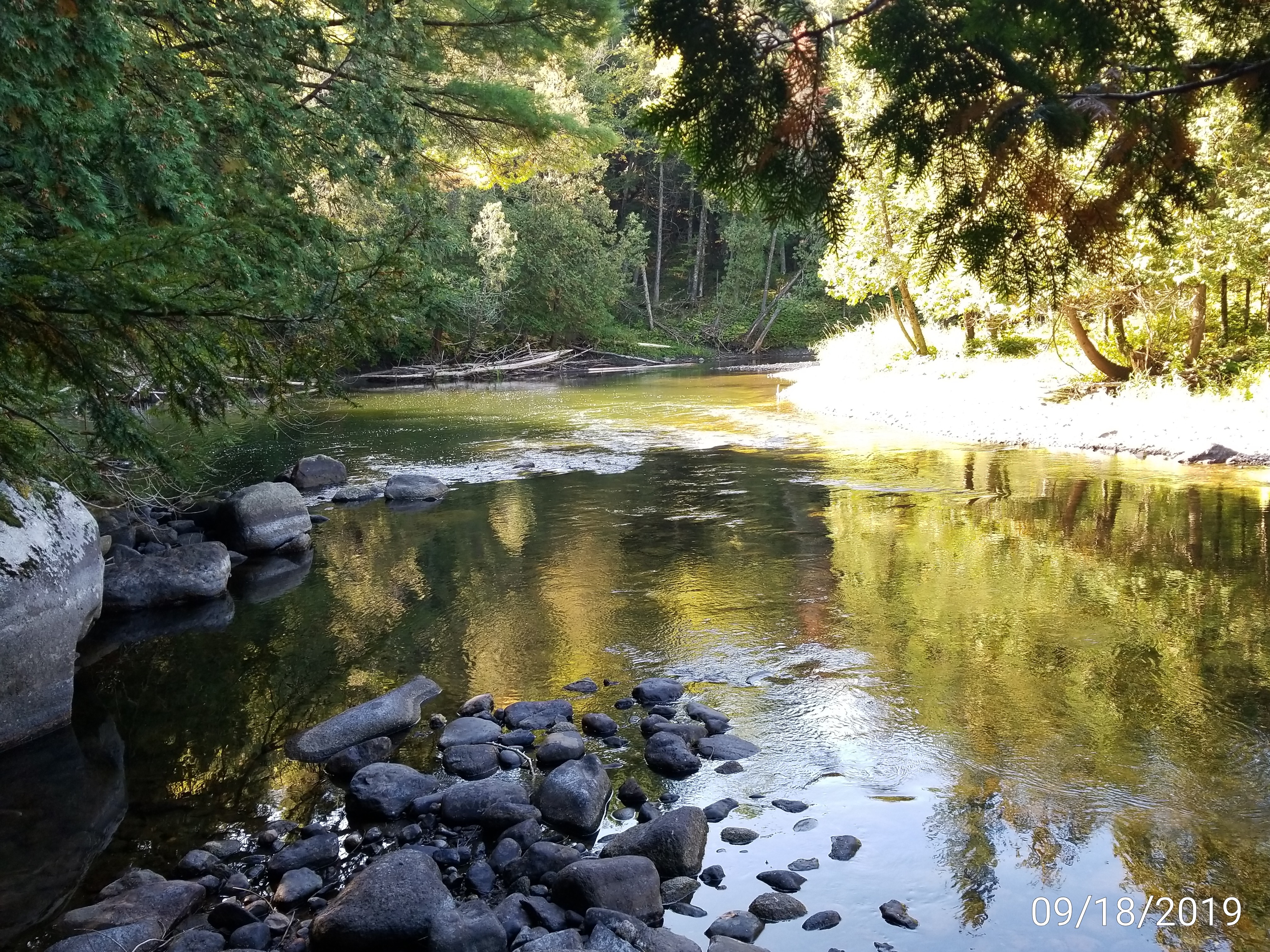 Protecting Wildlife and Award-Winning Woodlands in Derby
Reprinted with permission of Vermont Land Trust
In 1973, Kathleen and Allen Yale bought a parcel with open and wooded land and made it their home. They've since transformed it—rehabilitating areas that had previously been clear-cut, controlling invasive species, and managing for both timber and wildlife. Allen has done most of the work himself, with guidance from professional foresters. He was named the Vermont Tree Farmer of the Year in 2012 and Regional Outstanding Tree Farmer of the Year in 2013.
The couple have embraced practices to support wildlife, such as pruning apple trees, leaving dead trees standing, and allowing woody material to remain on the forest floor. "We have documented 54 species of birds, 27 species of mammals, and eight species of reptiles and amphibians," Allen reports. This is partly because the Clyde River flows under Interstate 91 at the property's northeastern corner. The interstate is mostly fenced, except at rivers, so this corner serves as a valuable crossing for animals. Allen says he sees deer and bear—sometimes a mother with cubs—every year.
This fall, the Yales donated a conservation easement to protect 89 acres. "As we got on in years, we became increasingly concerned that our property [should] survive as a working forested landscape and wildlife habitat," Allen explains. Land along the Clyde River will be kept naturally wooded to provide habitat for animals and promote clean water.
(This story is from the Vermont Land Trust's Panorama Spring 2020.)