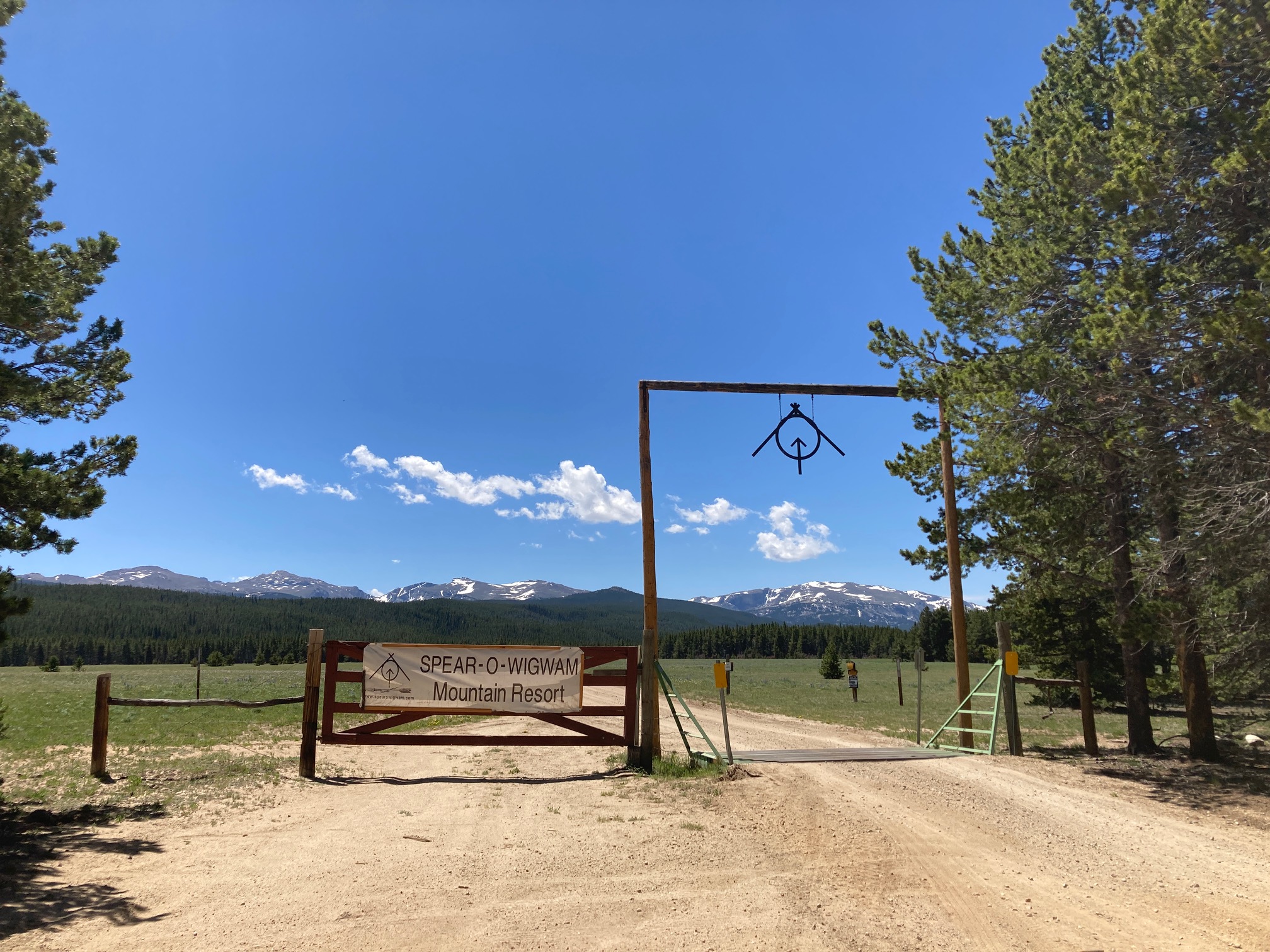 SPEAR-O: On the Tie that Binds
by Leo Laferriere
Connectedness is a long word and a little hard to say. But it's a relatively recent word we English-speakers have come up with to describe a sense of belonging to or having an affinity with something, an ability to experience and be familiar with something we're curiously already knowledgeable about and pleasantly comfortable with. It's been spoken of by some, but not all, people in all walks of life. And indeed even in matters of the heart – "I just met the person I'm going to marry …"
Sometimes, folks who work with the land can talk about it, with near-spiritual experiences. Having this feeling of already belonging and understanding can bring a very particular value and confidence to one's being, and it's a treasure when it's there.
Let me tell you a story about it …
Spear-o-Wigwam is a summer resort high on the Bighorn National Forest near the Cloud Peak Wilderness Area outside Sheridan, Wyoming. The grounds consist of a very large open meadow surrounded by stands of pine and spruce. Big, absolutely gorgeous country. It's what us easterners called a "dude ranch." Our two daughters worked there summers while they went to the University of Vermont. My wife and I visited on three occasions. Two events there were like religion: Horseback riding every day and meat on the menu three times every day – except Sunday when it was fish.
The name Spear-o-Wigwam came from the shape of the main lodge, with a genuine wigwam nearby and rustic log cabins distributed around the lodge. The author Ernest Hemingway said there were only two places he liked, Africa and Wyoming. He stayed in a cabin at Spear-o to write the first draft of "A Farewell to Arms." My wife and I stayed in that cabin.
Of curious interest to me was the meadow. Had it ever been used by native Americans? It seemed so, it felt as though it was, I would if I were of that time. Asked this of the managers, their response was yes, a couple small things had been found, but no real, documented research warranted or done.
So one day I went out there. The open area was big, with a long irregular perimeter. Where to start in this huge grassy plain? I walked along a treed edge, asking myself, if I was a native American where would I sit if I had a task to do and wanted something nice to look at in the meantime? A place on the edge of a shallow gully, maybe an old small streambed, with a bit of a view of distant mountains was where I chose – it just felt right. The grass cover was thin, with coarse soil, typical of dry west lands where moisture is scant and plants space themselves in order to survive.
So started the pleasant search, on hands and knees. All alone out there, I thought this really was folly. How could someone from the wooded hills of Vermont come all the way out West here to a new land on a big mountain meadow 8,000 feet up in Wyoming and even think of being able to walk directly in the track of a native American who had moved on that land maybe 100 years before? I did look around and was gratified to see I was alone – nobody to laugh at this naive eastern tourist. So far, only my wife knew I was here. With an occasional glance to confirm that, I kept slowly at it, scouting the thin grass, looking for the slightest indication of human occupation.
After a very short distance, peering down through the grass, there it was. A small cone about 10" in diameter with a center about an inch or so high, of russet red stone chips, each about an eighth of an inch across, quite uniform in size and unlike any other stone or soil in the area.
With a chill running up my back, I pulled myself up to sit.
Then, looking at the pile of stone chips, a quiet, very real and profound reverence just descended upon and enveloped me.
A presence, a spirit was there.
I was not alone.
[Photo courtesy Mark Carroll]