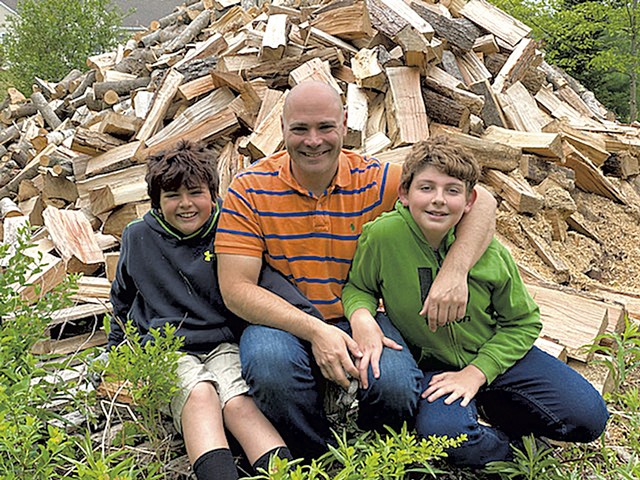 Wood for Good receives needed equipment from North Star Leasing
BURLINGTON, VT – Eric Axelrod has transformed a surplus of firewood in his Jericho, VT yard into a budding fuel assistance program designed to help Vermonters stay warm this winter. With the help of his two sons, Devin (14) and Logan (10), Axelrod has started "Wood for Good," an initiative donating firewood to Vermonters who need it to heat their homes.
Recognizing the selfless goals of Wood for Good, North Star Leasing Company is donating a portable wood conveyor – a critical piece of equipment that will allow Wood for Good's growing group of volunteers to more efficiently load wood into the delivery truck, allowing more households to reap the benefits of the program.