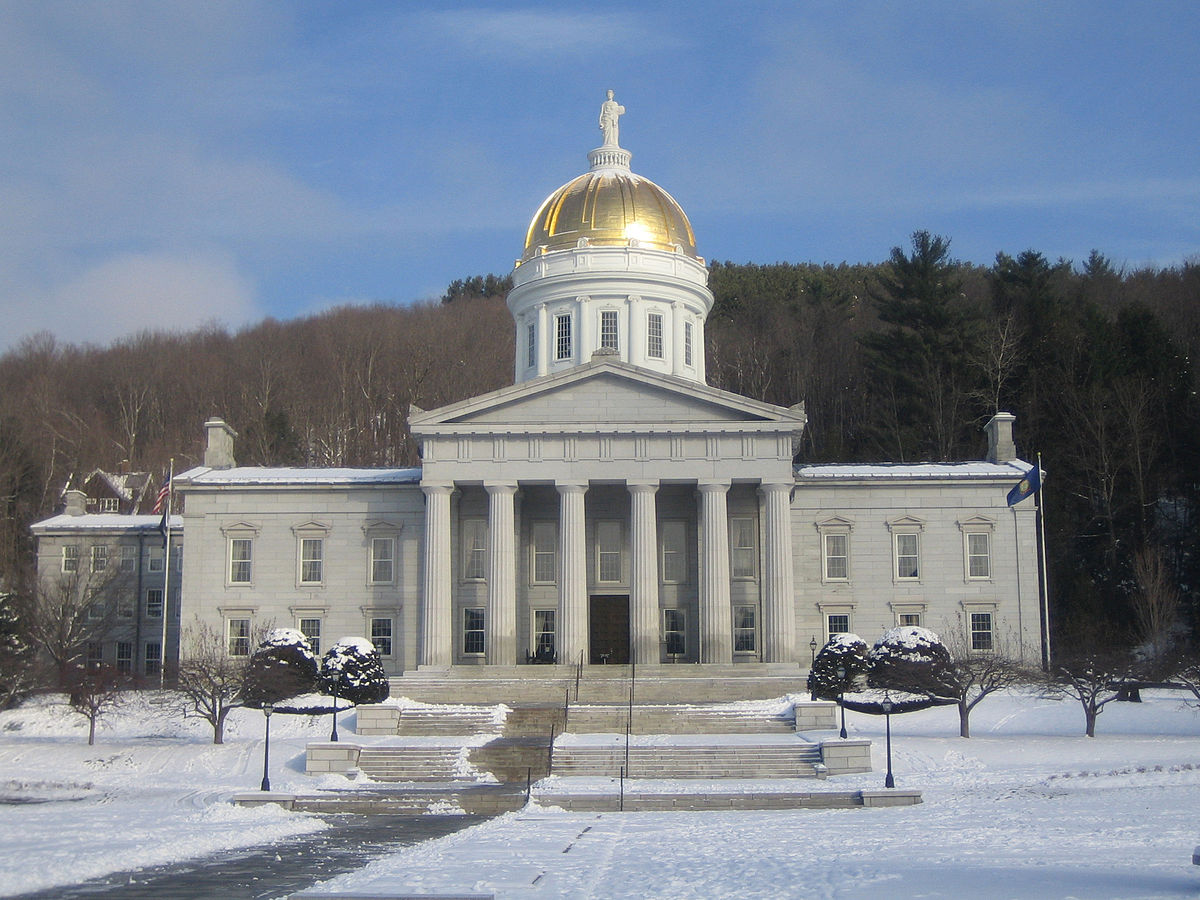 LEGISLATIVE UPDATE June 1, 2020
As we maneuver these very challenging times, I will continue to provide you with the most current information that I have, but please realize that things are changing very rapidly. Please stay informed and safe.
*Jane
WEEK 21 
As I reported last week, Governor Scott proposed a $400 million economic relief package to jumpstart the Vermont economy. The proposal was met with a rather reserved reception from some of the legislative leadership. There is also some concern from the Legislature over what has been spent by the Administration and what the Administration is proposing to spend. The review by Joint Fiscal projects a short fall of $115,083,500 on the Administration's proposal and what has been spent thus far. On the other hand, the Administration is genuinely concerned that if a stimulus package is not passed and rolled out to the business sector soon, many businesses will not survive.
There is a bill that both the House and Senate Economic Committees are reviewing, but time is an issue. All the CARES money needs to be spent by December 31, or the money that has not been spent will go back to the federal government.
The Governor is continuing to slowly open Vermont's economy. The Stay Home, Stay Safe Order is in place until June 15. Here is an outline of some new businesses that will be allowed to open and the guidance that they need to follow:
Close Contact Businesses JUNE 1 
* Gymnasiums, fitness centers and similar exercise facilities, massage therapists, nail salons, spas, tattoo parlors, indoor recreation facilities (such as skating rinks and field houses), businesses that require home visits, such as cleaning services and similar operations, and businesses that require limited close personal contact may resume in-person operations subject to the mandatory health and safety requirements
Social Gatherings and Congregate Settings of Up to 25 People JUNE 1 
* Gatherings and congregate settings in any one indoor space of up to 25 people may occur subject to the mandatory health and safety guidance (including physical distancing), and
* Inside gatherings are limited to 25% (twenty-five percent) of approved fire safety occupancy; or 1 customer per 200 square feet.
Overnight Summer Camps and Limited Residential Summer College Programming JUNE 7

* Overnight summer camps and limited residential summer college programming shall operate in accordance with 
Health Guidance for Childcare Programs, Summer Programs and After school Programs
 issued by the Vermont Department of Health on May 13, 2020. Recognizing the unique ability of residential programs to control and monitor the activity of their participants, the following supplemental guidance shall be in effect June 7:
All out-of-state staff and out-of-state campers must complete one of the following quarantine protocols for overnight summer camps and limited residential college programming (each camp is responsible for ensuring their campers and staff comply):
* 14 DAYS AT CAMP: Campers are "quarantined" at camp, with their pod, for 14 days. Campers may not interact with anyone outside of their pod for the 14 days.
* 14 DAYS AT HOME: Campers self-quarantine at home for 14 days before travelling to Vermont, provided they come directly to camp without making any stops along the way that could potentially expose them to the virus. (This option is not available to campers who fly to Vermont)
* 7 DAYS AT CAMP + NEGATIVE TEST RESULT: Campers are "quarantined" within their pods for 7 days and, if they remain symptom-free, they are then tested for COVID-19 using a test recognized by the State of Vermont. If test results are negative, campers are subsequently permitted to mix with other campers outside of their pod.
* 7 DAYS AT HOME + NEGATIVE TEST RESULT: Campers self-quarantine for 7 days at home. Prior to departing for camp, they take a test for COVID-19 recognized by the State of Vermont and remain quarantined while they await the result. Timing is arranged so that they depart for camp within 24 hours of receiving a negative test result, and they come directly to camp without making any stops along the way that could potentially expose them to the virus. (This option is not available to campers who fly to Vermont).
Indoor Arts, Culture and Entertainment JUNE 1 
* Libraries, galleries, museums, theaters and other indoor arts, culture and entertainment organizations are limited to 25% (twenty-five percent) of approved fire safety occupancy; or 1 customer per 200 square feet; or 10 total customers and staff combined, whichever is greater. Operators must post their temporary occupancy limit, and which method was used to determine it, prominently on all entrances. Posting templates are available at
accd.vermont.gov
.
INCLUDED IN THIS UPDATE 
 HOUSE AND SENATE AGRICULTURAL COMMITTEES 
 CFAP DIRECT PAYMENT CHECKLIST FOR DAIRY PRODUCERS 
 PPP/HOUSE PROPOSAL 
 LETTER FROM AGENCY OF AGRICULTURE 
 COVID-19 TESTING OPPORTUNITIES 
 DENTAL REIMBURSEMENT 
 RESOURCES 
HOUSE AND SENATE AGRICULTURAL COMMITTEES 
This week, both the House and Senate Ag committees discussed and took testimony on the Governor's economic proposal for the dairy industry. Secretary Tebbets gave an overview of the proposal. The proposal includes the following:
Agency of Agriculture shall create a program to provide financial assistance to milk producers and dairy processors that have suffered economic harm in Vermont caused by the COVID-19 public health emergency.
* "Economic harm" means a milk producer's or dairy processor's expenses and/or lost revenue related to the 2020 COVID-19 public health emergency. To show economic harm and qualify for this dairy assistance program, a milk producer or dairy processor must
be currently producing milk or dairy products, and
must accurately demonstrate losses related to the costs of business disruption caused by the COVID-19 pandemic that are reimbursable under the terms of the Coronavirus Relief Fund authorized in Section 5001 of P.L. 116-136.
* All compensable losses must accrue on or after March 1, 2020 and before December 31, 2020. Economic harm is not compensable if the same expenses have been or will be covered by insurance or another federal grant
The program shall be administered by the Agency of Agriculture, which shall award available funds to eligible applicants that demonstrate economic harm.
The Secretary shall create an application form which milk producers and dairy processors must utilize when applying for relief.
Applicants must certify that all information they provide is truthful and accurate to the best of their knowledge, information, and belief.
The program, up to the maximum total distribution of $40 million appropriated dollars, shall aid milk producers that demonstrate economic harm.
The payment amount shall be based on the amount of economic harm on the date the application is received.
Up to the maximum 3 disbursements permitted for each type of qualified farm.
Applications will be processed in the order received, but an application shall not be ready for evaluation until the Secretary receives all required proof of economic harm and deems it complete.
Up to the maximum total appropriations, the Secretary shall award payments to reimburse qualified milk producers for demonstrated economic harm as follows:
* Large farms shall receive up to $110,000.00
▪ Medium farms shall receive up to $90,000.00
▪ Certified smalls farms shall receive up to $60,000.00
* Small farms shall receive up to $42,500.00
There is a long way to go before this legislation passes. This dairy proposal is part of the exceptionally large economic recovery bill that is in the House and Senate Economic Development committees. Another challenge is that there is some conversation in the Senate Ag committee that the dairy support money needs to be aligned with transitioning "Sen. Chris Pearson, D-Chittenden, said that his committee has struggled with figuring out how to support dairy businesses while also getting serious about helping farmers looking to transition away from dairy."
Those of us who live and breath dairy 24/7 often find it hard to listen to words like "transition" or "diversification" from those who are not in our industry. It is essential that we help those who make policy understand what an economic driver the dairy industry is to the Vermont economy. The dairy industry provides the foundation to the rural economy and culture of Vermont. The Governor understands and supports our dairy industry by including dairy in his economic stimulus package.
CFAP Direct Payment Application Checklist for Dairy Producers Dairy producers can begin submitting direct payment applications now 
STEP ONE: Gather the information you need
* Receipts of cull cows sold January through April
* Inventories of grain not under contract and inventories of corn silage for what is on hand as of January 15 paid on grain conversion
* Settlement milk checks for January through March
* Direct deposit information
STEP TWO: Call your local FSA office to make an appointment
* As dairy producers, you must apply through your local FSA office by appointment only
* FSA staff will work with you to file applications.
* Applications will be submitted electronically either by scanning, emailing, or faxing
* Documentation to support your application and certification may be requested
* Applications will be accepted through August 28, 2020
STEP THREE: During your appointment, work with your FSA office to complete the following forms using the information you gathered in Step One. (They may also already have them on hand for you.)
* Form CCC-901- Identifies members of a farm or ranch that is a legal entity; Member names, addresses, Tax ID#, and citizenship status
* CCC-941- Reports average adjusted gross income for programs where income restrictions apply
* CCC-942- If applicable, certifies income from farming, ranching, and forestry for those exceeding income limits
* Form AD-1026- Ensures compliance with highly erodible land conservation and wetland conservation
* Form AD-2047- Provides basic customer contact info
* Form SF-3881- Collects bank information and permission to deposit funds by direct deposit
* FSA is not requiring an acreage report at the time of application, and a USDA farm number may not be immediately needed
* In addition to the application form, their staff will work with producers to complete portions of the CCC902 – Farm Operating Plan – if necessary.
PPP
Yesterday, the US House of Representatives passed the Paycheck Protection Program Flexibility Act by a vote of 417 to 1. The legislation extends the 8-week period in which the PPP funds need to be used to qualify for loan forgiveness, to 24-week period as well as extending the deadline for rehiring workers from June 30 to the end of this year. Another welcome portion of relief is the changing of the ratio of payroll to expenses from 75% on payroll and 25% on mortgage, utilities and rent to 60% and 40% respectively. For those who are seeking new PPP loans, the length of the terms of the loans will move from 1 year to 5 years. Businesses who receive money under the program would also be able to defer payroll taxes. The bill now heads to the Senate where, it will hopefully pass quickly.
LETTER FROM AGENCY OF AGRICULTURE 
Hello all,
The Agency of Agriculture, Food and Markets worked with Governor Scott to announce the Restart Vermont Dairy Program – Dairy Farm Relief and Value-added Processors.
The programs are moving through the Vermont Legislative process and the timeline for approval is unknown, but the Legislature understands the urgency for the dairy sector.
The Agency of Agriculture, Food and Markets is preparing to make payments to dairy farmers and dairy processors once the legislative process is complete. A letter has been sent to all dairy farmers and value-added dairy processors requesting completion of a w-9 tax form and best contact information. These two forms should be completed and sent back to the Agency of Agriculture by June 8, 2020.
Please assist the Agency of Agriculture in reminding dairy farmers and dairy processors to return this information by June 8, 2020. If dairy farmers or dairy processors have questions, please have them call Terry Smith at 802-828-5667 or by e-mail at
terry.smith@vermont.gov
or
Agr.covidresponse@vermont.gov
Diane
Diane Bothfeld Director of Administrative Services, IV and Dairy Policy
COVID-19 TESTING 
The Health Department has organized testing for Vermonters. Anyone without symptoms can now be tested at a pop-up location. Health care workers, first responders and childcare providers are encouraged to get tested. People who are returning to Vermont, and who are at day 7 or later in their quarantine period, can also be tested. Go to the
https://www.healthvermont.gov/response/coronavirus- covid-19 
o This is for asymptomatic people to sign up for a COVID-19 test to tell you if you currently have a COVID-19 infection. This is not a serology/antibody test and will not tell you if you were sick with COVID-19 in the past.
o The information will be used by the Vermont Department of Health and testing partners to coordinate the scheduling of COVID-19 testing in conjunction with the Vermont National Guard and partners. Information on this site will be also be used for public health purposes. Your information will be kept confidential and only used for diagnostic and tracking purposes.
DENTAL REIMBURSEMENT 
The Department of Financial Regulation has announced the approval of a premium relief plan submitted by Northeast Delta Dental, for $2.89 million in premium relief that will be provided to approximately 70,000 Vermonters after the suspension of most dental services due to COVID-19.