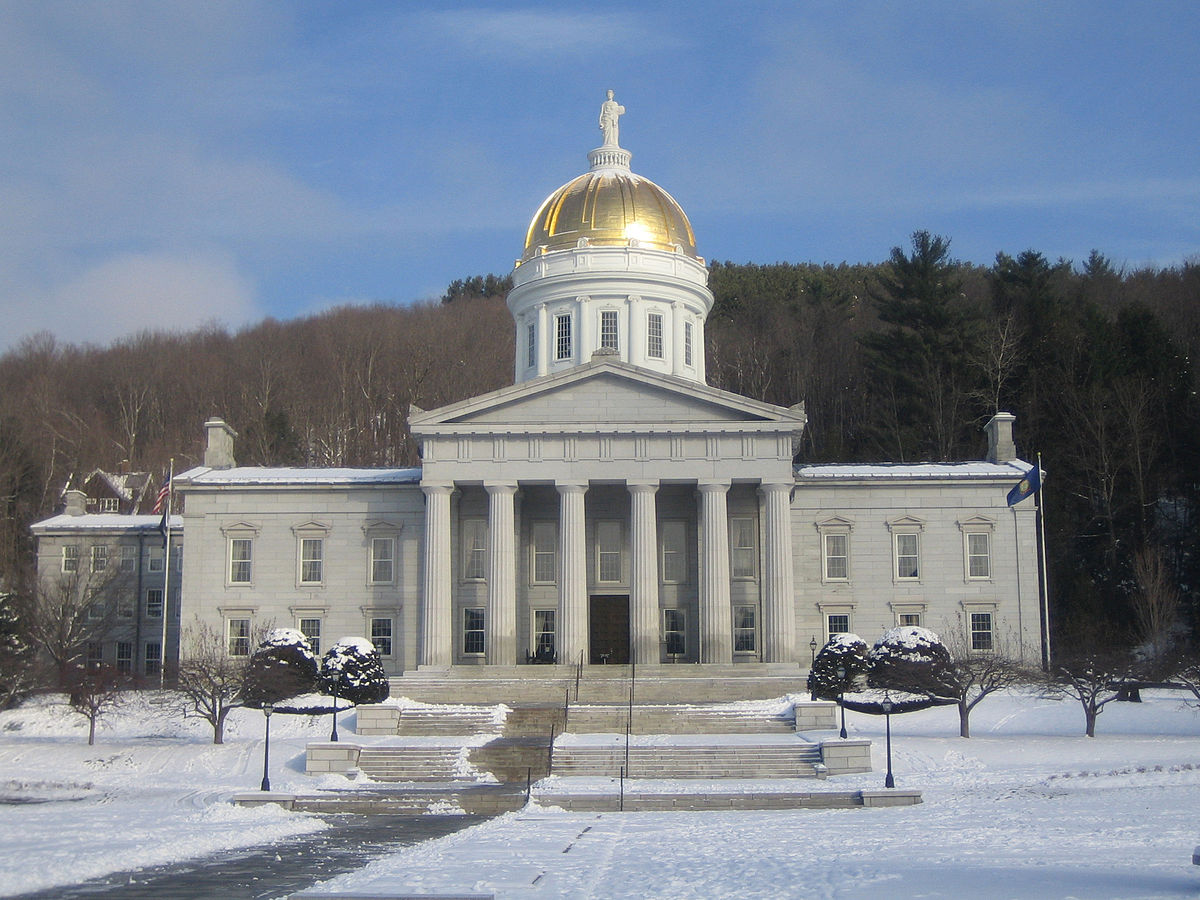 LEGISLATIVE UPDATE May 26, 2020
As we maneuver, these very challenging times, I will continue to provide you with the most current information that I have but please realize that things are changing very rapidly. Please stay informed and safe.
*Jane
WEEK 20 
Last Wednesday Governor Phil Scott announced his proposal for a $400 million  
economic relief and recovery package
, using funds from the $1.25 billion the state received from the Federal CARES Act. The Agency of Commerce and the Governor will now work with the legislature towards passage of this historic relief package. The package includes $50 million for the dairy industry, $40 million directly to dairy producers, and the $10 million to the dairy processing sector. This money is for emergency assistance grants for fixed cost expenses (rent, mortgage payments, utilities, inventory, and other essential operating expenses). Designed as a cash payment to operators based on a formula utilizing their last three years of revenue. There was some discussion that if a producer received PPP funds, that, that amount would be deducted from the state grant program. As soon as the more details are available, I will pass them along.
On Friday, the Governor continued his stance of moving slowly and cautiously in opening the economy. He has extended the Stay Home, Stay Safe order until June 15. The announcement that all fairs and festivals would be cancelled for this summer was made, but there is no decision yet on outdoor sporting events. The Governor is allowing for the resumption of religious services, dental services as well as restaurants and hair salons Below outlines some of the guidance: –
Restaurants – Outdoor Dining (effective 5/22) 
Reservations or call ahead seating is required.
Ordering via phone or electronic means is preferred.
Takeout service rather than table side delivery of food is preferred.
Cashless/touchless transactions are strongly preferred.
Tables must be spaced a minimum of 10 feet apart.
Members of only 2 households and 10 total people may be seated at the same table.
Operators must limit the total number of customers served/seated at one time  to 50 or their maximum licensed seating capacity, whichever is less.
Disposable menus are required
Operators must maintain an easily accessible log of customers and their contact information for 30 days in the event contact tracing is required by the Health Department.
Bars, breweries, distilleries, wineries, cideries and tasting rooms may offer outdoor beverage service in compliance with this outdoor dining guidance, and the temporary outdoor consumption notification and permit stipulations
established by the Department of Liquor and Lottery.
Religious facilities & places of worship (Effective 5/23) 
Religious facilities and places of worship may resume operations subject to the mandatory health and safety guidance
Operations are limited to 25% (twenty-five percent) of approved fire safety occupancy; or 1 person per 200 square feet, whichever ensures physical distancing.
Physical distancing between household/family units should be observed.
Close Contact Business Stage 1 (Only Hair Salons and Barber Shops) (Effective 5/29) 
Hair salons & barber shops may reopen subject to the mandatory health and safety requirements
Operations are limited to 25% (twenty-five percent) of approved fire safety occupancy; or 1 customer per 200 square feet; or 10 total customers and staff combined, whichever is greater
Additionally, operators should separate customers in chairs, to achieve physical distancing of 6 feet for any activity that will occur for more than a few moments (e.g. a retail transaction).
To the greatest extent possible, operations shall be by appointment only with specified time periods for each client. No walk-In appointments or at home visits (house calls) are allowed
Operators must maintain a log of customers and their contact information for 30 days in the event contact tracing is required by the Health Department.
Only hair care services shall be offered during the first phase.
INCLUDED IN THIS UPDATE 
HOUSE AND SENATE AGRICULTURAL COMMITTEES 
CFAP DIRECT PAYMENT CHECKLIST FOR DAIRY PRODUCERS 
HOUSE AND SENATE NATURAL RESOURCES COMMITTEES 
UPDATE FROM BOB GRAY/MIKE OSCAR 
COVID-19 TESTING OPPORTUNITIES 
RESOURCES 
HOUSE AND SENATE AGRICULTURAL COMMITTEES 
The House and Senate Ag committees continue to meet.
This week, the House Ag committee reviewed S-180, An act relating to the use and application of pesticides. The bill bans the use of chlorpyrifos along with changing the make-up of the Pesticide Advisory Council and refocusing the council's efforts.
The House heard from several people including the Cary Giguere of the Agency of Agriculture. As of last Friday, the committee is looking at creating a summer study committee to review the membership of the Council and its charge.
As I have reported, the Senate Ag committee had drafted a bill that would provide a payment to dairy farmers as well as a farm workers assistance program, farm worker health and safety program and recommendations from the Working Lands Enterprise Board on stabilizing and strengthening the food distribution network in the state so that it is less dependent on national and international production and distribution.
The probability of the Senate Ag committee going forward might be reduced as the Governor has proposed his own dairy assistance program. The Senate Ag committee will hear from Secretary Tebbets on Tuesday with more details of the Governors' proposal.
For the Governor's economic relief and recovery to go forward it will need to be supported and approved by both the House and Senate. The timeline for this process could be lengthy and may hit some roadblocks.
CFAP Direct Payment Application Checklist for Dairy Producers Dairy producers can begin submitting direct payment applications on May 26. 
STEP ONE: Gather the information you need.
* Receipts of cull cows sold January through April.
* Inventories of grain not under contract and inventories of corn silage for what is on hand as of January 15 paid on grain conversion
* Settlement milk checks for January through March
* Direct deposit information
STEP TWO: Call your local FSA office to make an appointment when the application period opens on May 26.
* Dairy producers must apply through their local FSA office by appointment only. Once the application period opens on May 26, call your FSA county office to schedule your appointment. Note: Your FSA office may be inundated with calls when sign – ups open, so be patient and build in some time on Tuesday.
* FSA staff will work with you to file applications. Applications will be submitted electronically either by scanning, emailing, or faxing. Documentation to support your application and certification may be requested.
* Applications will be accepted through August 28, 2020.
STEP THREE: During your appointment, work with your FSA office to complete the following forms using the information you gathered in Step One. They may also already have them on hand for you.
* Form CCC-901- Identifies members of a farm or ranch that is a legal entity; Member names, addresses, Tax ID#, and citizenship status
* CCC-941- Reports average adjusted gross income for programs where income restrictions apply
* CCC-942- If applicable, certifies income from farming, ranching, and forestry for those exceeding income limits
* Form AD-1026- Ensures compliance with highly erodible land conservation and wetland conservation
* Form AD-2047- Provides basic customer contact info
* Form SF-3881- Collects bank information and permission to deposit funds by direct deposit
* FSA is not requiring an acreage report at the time of application, and a USDA farm number may not be immediately needed.
* In addition to the application form, their staff will work with producers to complete portions of the CCC902 – Farm Operating Plan – if necessary.
HOUSE AND SENATE NATURAL RESOURCES COMMITTEES
Both the House and Senate Natural Resources committees have been meeting the last few weeks. The topic of discussion in the committees has centered around solid waste, composting, update from ANR on the 3 acre permit, trail language in the Act 250 bill and now the Sente is taking up the Global Warming Solutions Act and S. 227 – An act relating to the provision of personal care products by lodging establishments. Neither committee has voted any bill out yet. The Senate Natural Resources committee has the Act 250, but it does not look as though they will be trying to vote it out.
Update from Bob Gray and Mike Oscar, Lobbyist for Northeast Dairy Farmers Cooperatives 
* Agri-Mark, Inc. – Dairy Farmers of America Northeast Council — Upstate Niagara Cooperative, Inc. 
Estimated Dairy Payments by Bob Gray 
Below is a chart that contains Estimated Payments for the Northeast dairy herds at various sizes producing 20,000 pounds of milk per cow annually. It also contains explanatory notes below the table as well. Economist Ken Olson made these estimates based on the information on the dairy payments provided by USDA in the COVID-19 Final Rule. I am very pleased with the level of payments to dairy producers given the amount of funds available to the dairy sector. They certainly are greater than the earlier estimates made from the initial sketchy information USDA provided back in mid-April when the CARES Act (Stimulus Bill) passed.
Estimated Payments
                        HERD ANNUAL                                                 SINGLE           INITIAL
Cows               Milk/Cow               Total milk          Milk Q1      Total Payment       80%
100                  20,000                    2,000,000       501,000        $31.064.91    $24,851.92
300                  20,000                    6,000,000       1,503,000     $93,194.72     $74,555.77
600                  20,000                   12,000,000      3,006,000    $186,389.43    $149,111.55
1000                20,000                   20,000,000      5,010,000    $250,000.00    $200,000.00
2000                20,000                   40,000,000     10,020,000    $250,000.00    $200,000.00
On average Northeast herds produce slightly more than 25% of their milk in the first quarter of the year
The CARES Act payment is for 80% of the decline in price as determined by USDA in the first quarter. This is $4.71/cwt.
The CCC payment is for 25% of the decline in price as determined by USDA in the first quarter. This is $1.47/cwt.
Total Payment is equal to the CARES Act Payment times the first quarter production plus the first quarter production times the CCC payment.
Initial payment is for 80% of the total. The remainder depends on fund availability and could be prorated. The payment limit is $250,000 per person or legal entity. This is the total for all commodities Special payment limitation rules will be applied to participants that are corporations, limited liability companies, and limited partnerships (corporate entities). These corporate entities may receive up to $750,000 based upon the number of shareholders (not to exceed three shareholders) who are contributing substantial labor or management with respect to the operation of the corporate entity. (400 or more hours)
CBO Economic Projections by Mike Oscar 
The Congressional Budget Office (CBO) said in updated projections that the U.S. economy will shrink at an annualized rate of almost 38 percent in the second quarter of this year. Almost 26 million fewer people will be employed in the second quarter, compared to the fourth quarter of 2019, resulting in an unemployment rate of 15 percent, and marking the "steepest deterioration in the labor market since the 1930s." While the CBO expects the second quarter to be the worst from an economic perspective, it said the economy will recover slowly from the coronavirus pandemic and associated disruptions, and the damage will be lasting. Even though the economy is expected to begin growing again later this year, the CBO said that by the fourth quarter of 2021, real gross domestic product and employment are projected to be lower than they were in the fourth quarter of 2019. The agency attributes the economy's deterioration due to low consumer spending, triggered by the closure of businesses and stay-at-home orders beginning in the last two weeks of March. Consumer spending, which accounts for about two-thirds of GDP, dropped by 7.3 percent in March and by an estimated 17 percent in April due to reduced demand and businesses' limited operations or closing. CBO expects the economy to begin to recover during July, as concerns about the pandemic diminish and state and local governments ease stay-at-home orders and bans on public gatherings.
COVID-19 TESTING
The Health Department has organized testing for Vermonters. Anyone without symptoms can now be tested at a pop-up location. Health care workers, first responders and childcare providers are encouraged to get tested. People who are returning to Vermont, and who are at day 7 or later in their quarantine period, can also be tested.
Follow this link for more information.
o This is for asymptomatic people to sign up for a COVID-19 test to tell you if you currently have a COVID-19 infection. This is not a serology/antibody test and will not tell you if you were sick with COVID-19 in the past.
o The information will be used by the Vermont Department of Health and testing partners to coordinate the scheduling of COVID-19 testing in conjunction with the Vermont National Guard and partners. Information on this site will be also be used for public health purposes. Your information will be kept confidential and only used for diagnostic and tracking purposes.