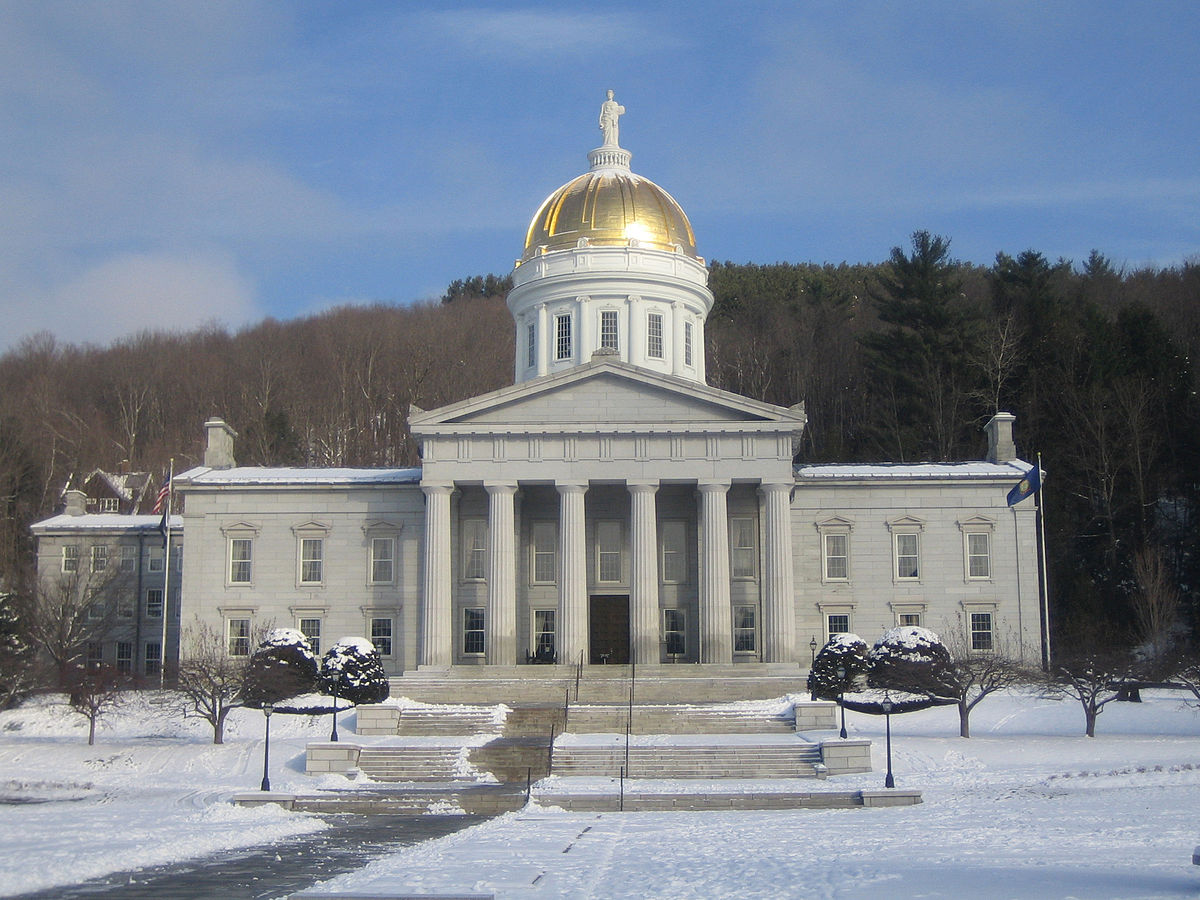 LEGISLATIVE UPDATE March 30, 2020
As we maneuver, these very challenging times, I will continue to provide you with the most current information that I have but realize that things are changing very rapidly. Please stay informed and safe.
*Jane
WEEK 12 
In the upcoming weeks the House and Senate will be holding remote committee meetings, the schedule can be found on the legislature website and you may listen or watch through YouTube, the information is on each committee's page. The focus will be dealing with the COVID-19 crisis and how the state and local governments manage. The Statehouse is closed to the public until further notice.
INCLUDED IN THIS UPDATE 
REMOTE VOTING
H-742
H-681
UPDATE FROM BOB GRAY
LETTER FROM COMMISSIONER SNYDER
UPDATE FROM ERIN SIGRIST/VRGA
FEDERAL BILL/AMERICAN FARM BUREAU
RESOURCES
REMOTE VOTING 
Below is the Resolution that was adopted by both the House and Senate last week. It provides very specific language for remote voting.
Resolved by the Senate and House of Representatives: That an emergency temporary joint rule, to be designated Rule 22A, be adopted by the Senate and House of Representatives to read as follows: Rule 22A Emergency Rule Regarding Joint Committee Meetings (a) The Joint Rules Committee is vested with the authority to permit any joint committees of the Vermont Legislature (including itself and Conference Committees) to meet and vote electronically as the Joint Rules Committee determines appropriate; (b) This Temporary Rule 22A shall expire on the convening of the 2021 biennial session.
H-742 Act relating to Vermont's response to COVID-19 
This bill has passed both the House and the Senate. H-742 is now waiting for the Governor to sign. The Governor wanted to ensure that any changes made in Vermont were compatible with the Federal changes before he signed the bill, which the Governor is expected to do this week. H-742, was renamed to better describe the intent of the legislation. The bill also contains the Unemployment language that was in H-681.
The bill contains the following:
Allows Commissioner to require electronic business registration with UI system.
Protects employers from increases in UI tax rates for COVID-19 related layoffs and quits.
Authorizes individuals to receive UI benefits if they quit for certain COVID19 related reasons.
Secs. 32 and 33 sunset the changes in Secs. 2 and 3.
Makes a change to VT's UI notice requirements that is necessary to make VT eligible for additional federal funding.
Prepay insurance claims to keep clinics from closing
Reimburse for empty nursing home beds
Waive co-pays and deductibles for COVID-19 treatment
Quickly relicenses retired health care workers
Relax or waive healthcare workforce regulations
Expand the use of telemedicine
Boost nutrition assistance for elderly Vermonters and children
Give flexibility on car license renewals and vehicle inspections
Let employees care for a sick person without losing unemployment insurance time
H-681 An act relating to government operations in response to the COVID-19 outbreak 
H-681, has also had a name change and the UI language that was in H-681 is now in H-742. The focus of H-681 is now how to run government during the COVID-19 crisis. H-681 has also been passed by both the House and Senate and is waiting for the Governor's signature.
The 9 sections of the bill include:
Sec. 1. LEGISLATIVE INTENT; PROTECTION OF CITIZENS AND OF ELECTIONS
Sec. 2. ELECTIONS IN THE YEAR 2020; SUSPENSION OF PRIMARY PETITION, STATEMENT OF NOMINATION, AND LOCAL ELECTION VOTER SIGNATURE REQUIREMENTS
Sec. 3. ELECTIONS IN THE YEAR 2020; SECRETARY OF STATE; BILL AS PASSED BY THE HOUSE AND THE SENATE GOVERNOR; TEMPORARY ELECTIONS PROCEDURES
Sec. 4. 2020 LOCAL ELECTIONS BY AUSTRALIAN BALLOT
Sec. 5. LEGISLATIVE INTENT; COVID-19 RESPONSE AND OPEN MEETINGS
Sec. 6. OPEN MEETING LAW; TEMPORARY SUSPENSION OF DESIGNATED PHYSICAL MEETING LOCATION REQUIREMENTS
Sec. 7. DEPARTMENT OF FISH AND WILDLIFE; FISH AND WILDLIFE BOARD; MEETING REQUIREMENTS IN THE YEAR 2020
Sec. 8. EXTENSION OF DEADLINES APPLICABLE TO MUNICIPAL CORPORATIONS AND REGIONAL PLANNING COMMISSIONS; CONTINUED VALIDITY OF LICENSES AND PLANS
Sec. 9. TEMPORARY MORATORIUM ON DISCONNECTIONS FROM PUBLIC DRINKING WATER AND WASTEWATER SYSTEMS
Update from Bob Gray, Lobbyist for Northeast Dairy Farmers Cooperatives 
Agri-Mark, Inc. – Dairy Farmers of America Northeast Council — Upstate Niagara Cooperative, Inc. NDFC 
Essential Critical Infrastructure Workers
The Department of Homeland Security, in collaboration with other federal agencies and the private sector, has issued a list of "Essential Critical Infrastructure Workers" to help state and local officials as they work to protect their communities while insuring continuity of functions critical to public health and safety as well as economic and national security. Enclosed is the list for Food and Agriculture:
FOOD AND AGRICULTURE
Workers supporting groceries, pharmacies and other retail that sells food and beverage products
Restaurant carry-out and quick serve food operations – Carry-out and delivery food employees
Food manufacturer employees and their supplier employees-to include those employed in food processing (packers, meat processing, cheese plants, milk plants, produce, etc.) facilities; livestock, poultry, seafood slaughter facilities; pet and animal feed processing facilities; human food facilities producing by-products for animal food; beverage production facilities; and the production of food packaging
Farm workers to include those employed in animal food, feed, and ingredient production, packaging, and distribution; manufacturing, packaging, and distribution of veterinary drugs; truck delivery and transport; farm and fishery labor needed to produce our food supply domestically
Farm workers and support service workers to include those who field crops; commodity inspection; fuel ethanol facilities; storage facilities; and other agricultural inputs
Employees and firms supporting food, feed, and beverage distribution, including warehouse workers, vendor- managed inventory controllers and blockchain managers
Workers supporting the sanitation of all food manufacturing processes and operations from wholesale to retail
Company cafeterias – in-plant cafeterias used to feed employees
Workers in food testing labs in private industries and in institutions of higher education
Workers essential for assistance programs and government payments
Employees of companies engaged in the production of chemicals, medicines, vaccines, and other substances used by the food and agriculture industry, including pesticides, herbicides, fertilizers, minerals, enrichments, and other agricultural production aids
Animal agriculture workers to include those employed in veterinary health; manufacturing and distribution of animal medical materials, animal vaccines, animal drugs, feed ingredients, feed, and bedding, etc.; transportation of live animals, animal medical materials; transportation of deceased animals for disposal; raising of animals for food; animal production operations; slaughter and packing plants and associated regulatory and government workforce
Workers who support the manufacture and distribution of forest products, including, but not limited to timber, paper, and other wood products
Employees engaged in the manufacture and maintenance of equipment and other infrastructure necessary to agricultural production and distribution
FROM THE AGENCY OF AGRICULTURE 
The Agency of Ag is also requesting information related to influences on the ag and food industry so that they can help leadership form a tactical response to the impacts of the virus. Please share this form broadly, and encourage your contacts to share their impacts here:
https://tinyurl.com/yx6fdkw7
. This information will be shared with other state and federal partners.
Letter from Commissioner Michael Snyder and Deputy Commissioner Sam Lincoln 
Dear Vermonters,
I hope this finds you and your families safe and healthy in such challenging and uncertain times. In addition to the many benefits forests provide to us all, the forest economy supply chain in both Vermont and the United States produces countless critical products that are needed to respond to the COVID-19 pandemic.
As confirmed infections from the coronavirus are quickly increasing, Governor Scott issued a "
Stay Home, Stay Safe
" order late Tuesday, requiring certain businesses to suspend in- person business operations as another strategy to reduce the instances of COVID-19 spreading through our communities. The Agency of Commerce and Community Development
developed guidance
about how to interpret the Executive Order. Importantly, some forest economy sectors and businesses have been deemed critical to economic and national security.
Please read the guidance and FAQ document carefully, including the
NAICS codes 
that are linked to specific industry sectors, because some aspects of forest product processing are included, and some are not. If your business is deemed critical and you will continue operations, you must follow the
workplace safety protocols
for social distancing and sanitation listed in the Executive Order to protect the health of workers and maintain workplace safety.
Supporting Resources
Over the next couple of days, we will be developing specific resources to support you and the forest economy, and distributing a survey to understand your concerns and needs better. In the meantime, please visit our
website
or send us an email to share your thoughts. We know these are anxious times, and we respect and value your important contributions to our economy and quality of life. We are honored to serve Vermonters and assist however we can through this challenge.
On behalf of the FPR Forestry Division, stay well and best wishes.
Sincerely,
Michael C. Snyder, Commissioner
Sam Lincoln, Deputy Commissioner
Vermont Forests, Parks & Recreation
FROM THE RETAIL AND GROCERS ASSOCIATION Erin Sigrist
Congress Passes , President Signs, $2 Trillion CARE Bill in Response to COVID-19 Congress has passed, and the President has signed, the third bill in response to the Coronavirus pandemic with provisions that will provide businesses access to $350 billion in loans.
Finally, the bill that was passed Friday afternoon includes, among others, key provisions as reported by National Public Radio:
The emergency grants for small businesses and a forgivable loan program below are for companies with 500 or fewer employees. There are also changes to rules for expenses and deductions meant to make it easier for companies to keep employees on the payroll and stay open in the near-term.
Emergency grants: The bill provides $10 billion for grants of up to $10,000 to provide emergency funds for small businesses to cover immediate operating costs.
Forgivable loans: There is $350 billion allocated for the Small Business Administration to provide loans of up to $10 million per business. Any portion of that loan used to maintain payroll, keep workers on the books or pay for rent, mortgage and existing debt could be forgiven, provided workers stay employed through the end of June.
Relief for existing loans: There is $17 billion to cover six months of payments for small businesses already using SBA loans.
The bill also:
Includes $260 billion to aggressively scale up the unemployment insurance program, expanding coverage to four months and raise the weekly benefit by $600. It would also cover nontraditional workers, including the self-employed, freelancers and those working in the gig economy. (This benefit would be on top of what employees receive in Vermont Unemployment Benefits.)
Establishes a fully refundable tax credit for businesses of all size that are closed or distressed to help them keep workers on the payroll. The goal is to get those employees hired back or put on paid furlough to make sure they have jobs to return. The credit covers to 50 percent of payroll on the first $10,000 of compensation, including health benefits, for each employee.
What's in the CARES Act for Food and Agriculture Information provided by American Farm Bureau Federation 
In response to the COVID-19 pandemic that has roiled the U.S. economy, the Senate passed the
Coronavirus Aid, Relief, and Economic Security Act
. In addition to direct payments to individuals of up to $1,200, extended unemployment benefits and federal loan guarantees, the $2 trillion CARES Act provides a number of food- and agriculture-related benefits, including funding to ensure children and low-income families have continued access to nutritious, affordable food and to ensure farmers have the financial resources they need to offset the more immediate economic impacts of the virus. Today's article reviews the food and agriculture-related provisions of the CARES act.
For the agriculture-related provisions, the Office of the Secretary of the Department of Agriculture received $9.5 billion, approximately 19% of the total food and agriculture provisions, to provide financial support to farmers and ranchers impacted by coronavirus. The funding is allocated specifically for specialty crops, producers who supply local food systems and farmers' markets, restaurants and schools, livestock producers, i.e., cattlemen and women, and dairy farmers.
In addition to the $9.5 billion, the Commodity Credit Corporation was replenished with $14 billion – 29% of the total funding amount for agriculture. The CCC is the funding mechanism for agricultural programs such as Price Loss Coverage and Dairy Margin Coverage. The CCC bolsters commodity and income support programs, natural resources conservation programs, disaster assistance programs and most recently the Market Facilitation Program. The $14-billion replenishment is for fiscal year 2020, so that's in addition to the second and third tranche of MFP payments, as well as farm bill payments made last fall. This replenishment will allow USDA to develop new support programs to assist agricultural producers and potentially help agribusinesses such as ethanol plants. In response to the COVID-19 pandemic that has roiled the U.S. economy, the Senate passed the
Coronavirus Aid, Relief, and Economic Security Act
. In addition to direct payments to individuals of up to $1,200, extended unemployment benefits and federal loan guarantees, the $2 trillion CARES Act provides a number of food- and agriculture-related benefits, including funding to ensure children and low-income families have continued access to nutritious, affordable food and to ensure farmers have the financial resources they need to offset the more immediate economic impacts of the virus. Today's article reviews the food and agriculture-related provisions of the CARES act.
Direct food- and agriculture-related provisions in the CARES Act total approximately $49 billion, or 0.0245% of the $2-trillion measure. The act provides a total of $24.6 billion for domestic food programs – representing 50% of the total agricultural program funding in the bill. The act allocates $15.8 billion, or 32%, to improve access to supplemental nutrition programs in the event costs or participation exceed budget estimates. Of that total, $300 million is allocated for SNAP improvements in underserved areas such as Indian reservations or U.S. territories. In addition to enhanced funding for SNAP, child nutrition programs received $8.8 billion in additional funding – representing 18% of the total.
Combined, these four buckets represent 98% of the food- and agriculture-related provisions in the CARES Act. The remaining 2% of funding – approximately $916 million – is allocated for enhancing staffing and services in a number of key mission areas. The package includes funding for a variety of programs critical for rural America, including $100 million for USDA's ReConnect pilot, $25 million for distance learning and telemedicine programs, $185 million to support rural critical access hospitals, rural tribal health and telehealth programs, and poison control centers, and $20.5 million to support an additional $1 billion of lending through USDA's Rural Development.