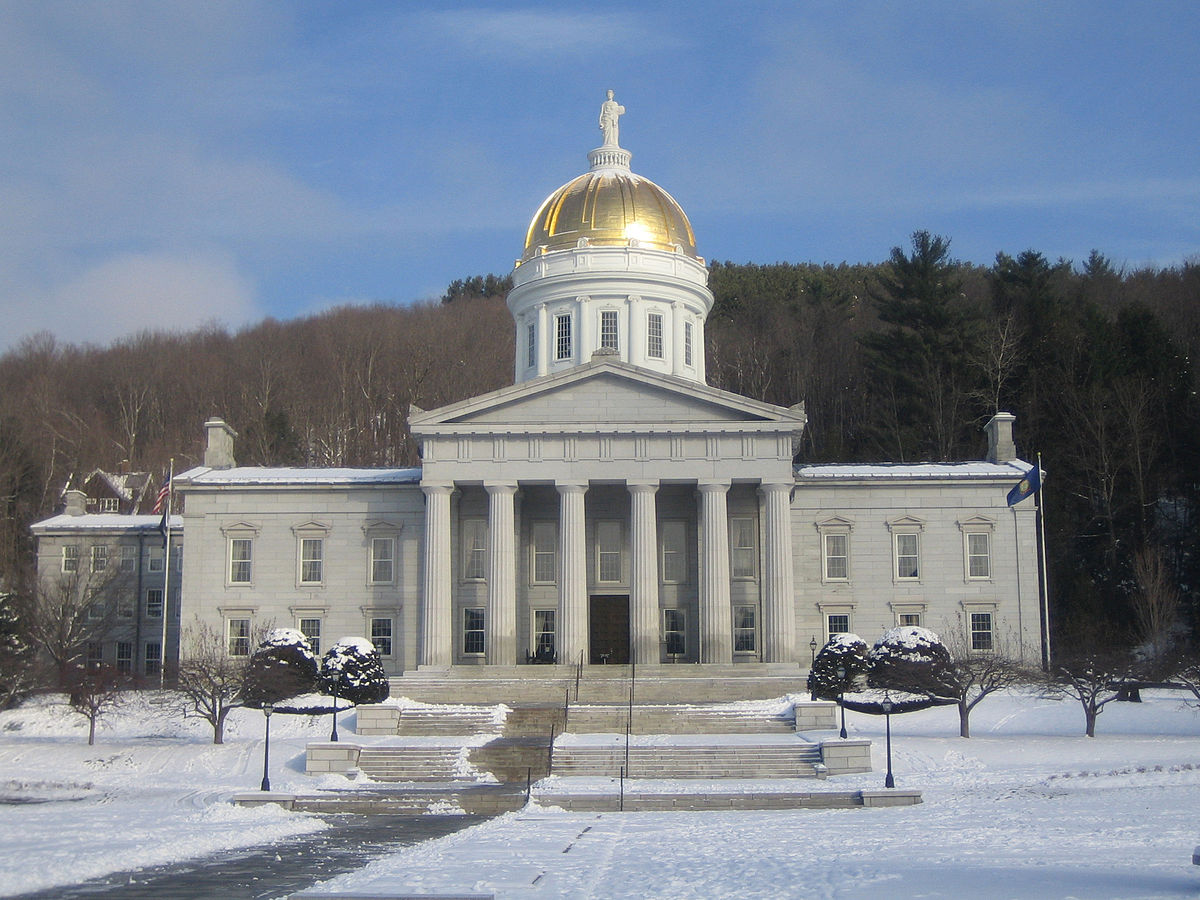 LEGISLATIVE UPDATE May 11, 2020
As we maneuver these very challenging times, I will continue to provide you with the most current information that I have, but please realize that things are changing very rapidly. Please stay informed and safe.
*Jane
WEEK 18 
During last Wednesday and Friday press conferences, the Governor continued his stance of moving slowly and cautiously in opening the economy. He also indicated that the Stay Home, Stay Safe Order would extend beyond May 15. He did however allow for the following:
Gatherings of 10 or fewer. Vermonters may now leave home for outdoor recreation and fitness activities with low or no direct physical contact and to resume limited social interactions and gatherings of 10 or fewer, preferably in outdoor settings that allow for greater physical distancing protocols.
Inter-household socializing. Members of one household may gather – and allow children to play – with members of another trusted family, provided health and safety precautions are followed as much as possible.
June 1, 2020 the opening of childcare facilities, if they follow specific health and safety guidelines
Summer day camps may open if the also follow the health and safety requirements
The Governor is adamant that safety comes before politics in dealing with the opening of the state's economy. There are concerns within some sectors that the longer it takes to open, some of those businesses will not survive.
BUDGET 
House and Senate leadership seem to be supporting Governor Scott's proposal to fill the nearly $200 million budget deficit, a result of the coronavirus pandemic. The Governor's proposal uses $138 million of reserve funds and almost $40 million of unspent Medicare monies as well as almost $5 million in tax from increased liquor sales. There is a major concern of how the state will deal with the expected $430 million shortfall, which is almost 17% of the state revenues.
The legislature is looking at passing a 3-month budget in the next couple of weeks and then coming back in August, after they have a better idea of what revenues will be, and then passing a long-term budget.
INCLUDED IN THIS UPDATE 
H-947 An act relating to temporary municipal tax rate provisions in response to COVID-19
H-948 An act relating to temporary municipal proceedings provisions in response to the COVID-19 outbreak
HOUSE AND SENATE AGRICULTURAL COMMITTEES
SBA PAYCHECK PROTECTION PROGRAM/VT SBA
UPDATE FROM BOB GRAY/MIKE OSCAR
RESOURCES
H-947

Last Friday the House passed H-947, which proposes to provide the legislative body of a municipal corporation with temporary authority to adopt the municipal tax rate for the next fiscal year, provided that the municipality has not held an annual or special meeting to adopt the municipal tax rate. which would allow municipalities to adopt a tax rate or budget for the next fiscal year, if a meeting has not been held yet to do so, during the Covid-19 pandemic. It now heads to the Senate.
H-948 
The House also passed H-948, which proposes to authorize municipalities to hold any municipal quasi-judicial proceeding through electronic means and suspend requirements for certain in-person inspections of property subject to appeal.
HOUSE AND SENATE AGRICULTURAL COMMITTEES 
The House and Senate Ag committees continue to meet. Last week the House Ag committee heard from Mike Snyder and Sam Lincoln regarding the forestry and wood products industry. Commissioner Snyder indicated that he is allowing for late filings of the mandatory updates for current use plans that were due April 1. Deputy Commissioner Lincoln reported that housing starts are down and that the paper industry has had some challenges but there seems to be a market for soft wood as many homeowners are doing projects. The committee also discussed and voted out H-656, the Miscellaneous agriculture bill which has several sections dealing with everything from livestock transport, definition of local, feral swine and the ecosystem services working group. The bill will now go before the full House for a vote and if passed on to the Senate. The Senate Ag committee continued their discussion around financial support for the Vermont dairy industry as well as other parts of agriculture. As I reported last week the committee was suggesting the following:
Large farms shall receive $50,000.00.
Medium farms shall receive $22,500.00.
Certified small farms shall receive $12,500.00.
Small farms shall receive $5,000.00.
The discussion by the committee last Friday centered around requirements or guidelines for dairy farms that would receive the financial support. The Senate Agriculture committee was suggesting that Vermont dairy farms need to diversity and that commodity milk was not necessarily a financially viable model anymore.
SBA Paycheck Protection Program/EIDL 
In response to the COVID-19 pandemic the SBA Vermont District Office is hosting a free daily webinar from
9 to 10 a.m. Monday to Friday
to discuss Paycheck Protection Program, the Economic Injury Disaster Loan and Advance, and any pertinent updates.
To join by phone, call (202) 765-1264 and when prompted enter the code 470177937#. Upon joining the call, mute the phone to cut down on the background noise, and please do not place the call on hold as the hold music will be heard over the presenter.
From the Lake Champlain Regional Chamber of Commerce 
Agency of Natural Resources Secretary Julie Moore proposed in House Appropriations this week deferring the development of a 3-acre stormwater permit finance program to support landowners who are required to build a stormwater management project as a result of the 3-acre permit. Moore said the Agency is investigating whether all 3-acre permit coverage can occur by 2023 or whether that compliance deadline will be pushed out.
The House Ways and Means Committee finalized a plan that the Appropriations Committee will take up, which creates a municipal borrowing program to help states remit property taxes due at the start of June. The municipalities owe the state their assessment whether they collect it or not. The plan developed by State Treasurer Beth Pearce encourages municipalities to borrow the difference of what they can collect and their assessment from local lenders with the state paying the interest utilizing dollars from the CARES Act.
Update from Bob Gray and Mike Oscar Lobbyist for Northeast Dairy Farmers Cooperatives 
* Agri-Mark, Inc. – Dairy Farmers of America Northeast Council — Upstate Niagara Cooperative, Inc. 
USDA Announces, "Ramping Up" Of Food Purchases
Now this is good news. On Monday, the Department said that it will spend $470 Million to buy more surplus food as reported by Politico. The purchases will target dairy, fruits, vegetables and meats and will go to the food banks as part of the donations for consumers who are out of work. "The $470 million will be spent as a part of a broad authority USDA has had since 1935 that allows for food purchases to help both farmers and people in need through school meals, food banks and other programs. Some commodity groups have for weeks been urging USDA to use this authority to buy more perishable foods as demand from food service has plummeted. Separately, Congress has recently given the department hundreds of millions of dollars in new funding for programs like the Emergency Food Assistance Program, which also doles out commodities to food banks. A large portion of the money will be used to buy surplus dairy ($120 million), followed by potatoes and turkey products ($50 million each) and strawberries ($35 million). Chicken, catfish, Alaska pollock, asparagus, sweet potatoes and orange juice are also among the commodity purchases outlined by the department. The buys follow the fresh box program USDA announced in mid-April. That program directs $300 million to be spent per month on produce, meats and dairy that will be assembled into variety boxes and sent to food banks. The first shipments are expected to go out by mid-May. The newest round of food purchases is expected to begin shipping out in July, USDA said on Monday."
The "New Normal" on Capitol Hill by Mike Oscar
Last Friday, the U.S. Capitol Attending Physician, Brian Monahan, issued guidelines for Congressional offices and work centers requiring many Congressional staffers to work remotely, while desks will be spaced farther apart in Congressional offices. Members will be advised to meet with constituents and lobbyists over video and/or teleconferencing rather than in person for the next 12 months. Capitol elevators will be restricted to no more than two people at a time. The Capitol physician painted that bleak picture of life in the Capitol over the next several years during last Friday's conference call with House Democratic and Republican appropriators. For Members of Congress and their staffs, it means life when they resume a more regular schedule in Washington will be noticeably different. Alternatively, House Majority Leader McCarthy outlined four strategies for getting the House back to business: Modify Existing Practices and Structures; Employ a Phased Return with Committees; Deploy Technology in a "Crawl, Walk, Run" Progression; Accelerate Active Risk Mitigation Practices. Reps. Cole (ROK), ranking Republican on the House Rules Committee and LHHS Subcommittee and Davis (R-IL), ranking Republican on the House Administration Committee joined McCarthy in writing the plan.
CARES 2 Or Stimulus IV by Mike Oscar
Speaker Pelosi and Senate Majority Leader McConnell have staked out positions on the next recovery packages which is expected to be drafted over the next several weeks and signed into law sometime this summer. Democrats have been floating a number of $1 trillion in additional spending for state and local governments. Per Speaker Pelosi's office, "Democratic House members are being asked to send their suggestions for the stimulus bill to House leaders and committee chairmen by Friday, May 8." President Trump said that he will not sign another coronavirus bill that doesn't include a payroll tax deduction. He also stated that "infrastructure is so important. Our country, our roads are – excuse me – they're going to hell." Finally, Sen. McConnell reiterated on Tuesday that his caucus isn't enthusiastic about the prospect of more spending. Per him, "I know many people are asking for additional legislation. I think I can speak for our conference by saying, we're not ruling that out, but we think we'll take a pause here, do a good job of evaluating what we've already done."
On April 30, Farm Credit East held a Dairy Risk Management webinar. Dr. Marin Bozic and Farm Credit East Business Consultant Gregg McConnell addressed the current dairy situation during the webinar. Go to
https://www.farmcrediteast.com/webinars
to view the webinar.