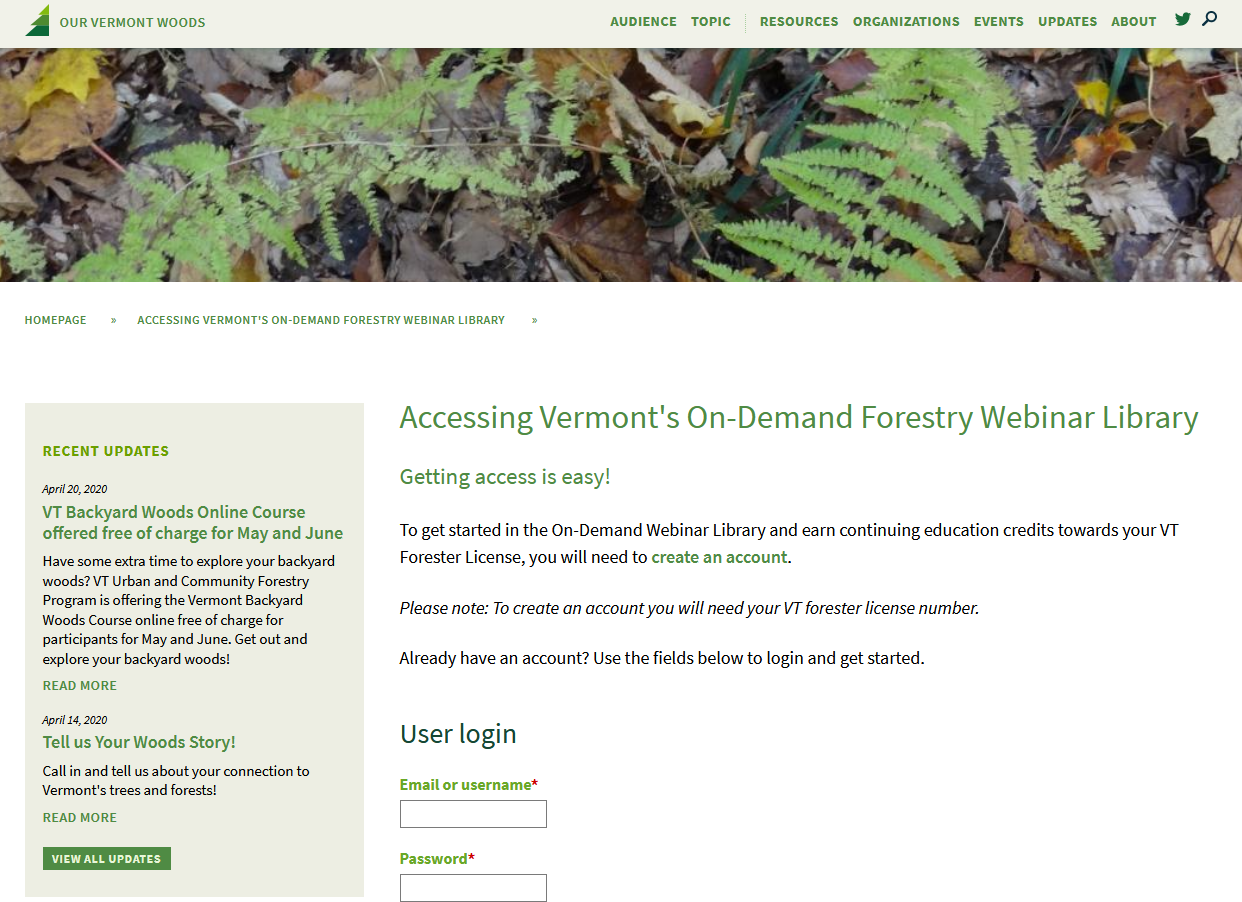 Vermont Forestry Webinar Library
Hello Forestry Professionals!
VT's On-Demand Forestry Webinar Library, a new resource for Vermont licensed foresters looking to acquire continuing education credits, is live!
What makes VT's On-Demand Webinar Library different?
Explore a whole range of VT based forestry webinars on topics like silviculture, forestry operations, and insects and diseases, just to name a few!
Learn about the latest research, management techniques, and tools from practitioners and experts across our region, and beyond.
Earn free UVM forestry continuing education credits for watching recorded webinars in accordance with  26 V.S.A. § 5224 Administrative Rule 5-4.
Get started by visiting: https://ourvermontwoods.org/vtforestrywebinarlibrary to sign up for an account.
Questions: Email at forestrywebinars@uvm.edu
The VT's Forestry Webinar Library was made possible by funding from Vermont Agency of Agriculture, Food and Markets, and the Working Land Enterprise Board, and is a collaboration between University of Vermont Extension, VT Department of Forests, Parks and Recreation, UVM Forestry and Vermont Woodlands Association.