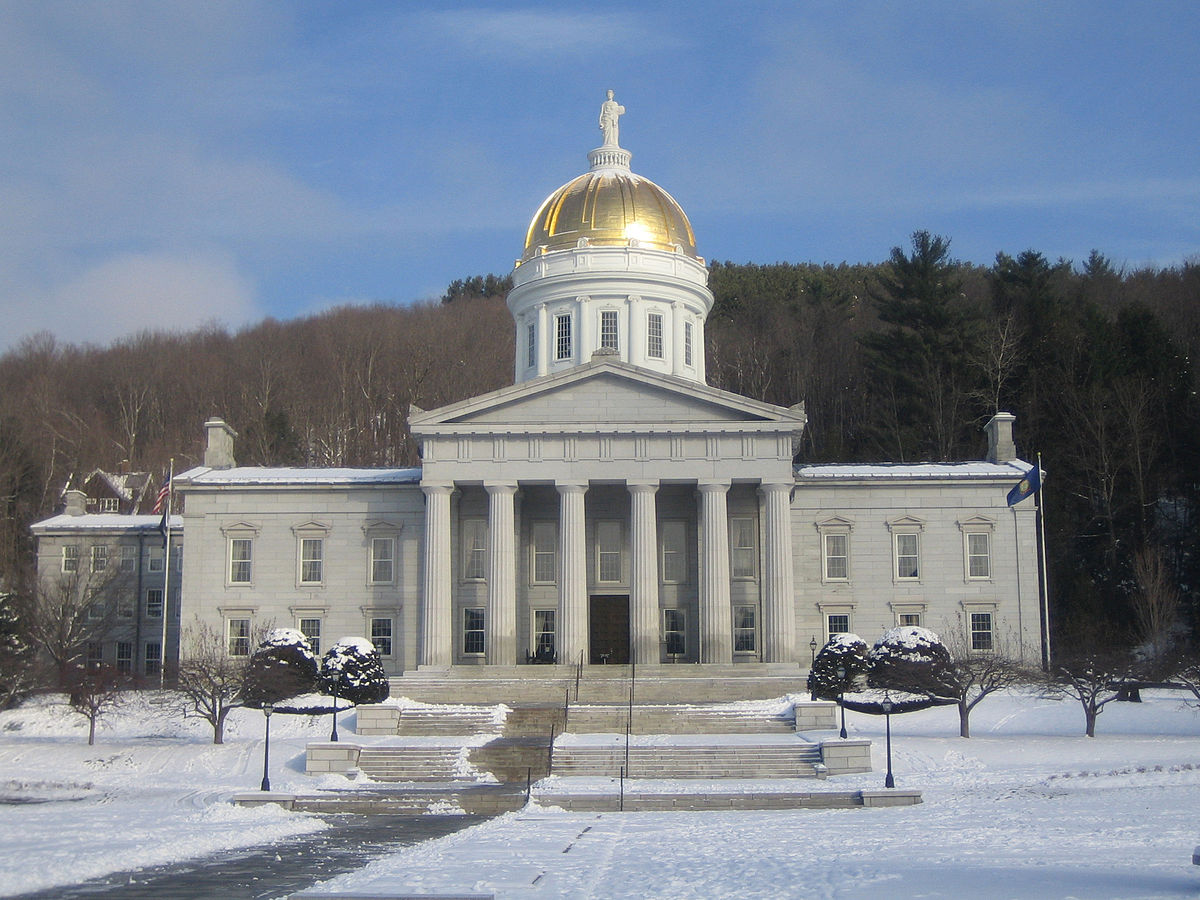 LEGISLATIVE UPDATE May 4, 2020
As we maneuver these very challenging times, I will continue to provide you with the most current information that I have, but please realize that things are changing very rapidly. Please stay informed and safe.
*Jane
WEEK 17 
A reminder for all businesses, including dairy, that you must follow the requirements and guidelines that are issued by the Governor.
Some of those include:
Employees must wear face coverings over their nose and mouth when in the presence of others. In the case of retail cashiers, a translucent shield or "sneeze guard" is acceptable in lieu of a mask.
Employees must have easy and frequent access to soap and water or hand sanitizer during duration of work, and handwashing or hand sanitization should be required before entering, and leaving, job sites.
All operations shall designate a health officer on-site at every shift who is responsible for ensuring compliance with Addendum 10 and this Addendum 11 to the Executive Order and applicable ACCD Guidance. This person shall have the authority to stop or modify activities to ensure work conforms with the mandatory health and safety requirements.
All employees, including those already working (except healthcare workers, first responders, and others already trained in infection control, personal protection/universal precautions), must complete, and employers must document, a mandatory training on health and safety requirements as provided by VOSHA, or another training program that meets or exceeds the VOSHA-provided standard.
Training Requirements. All employers shall provide training and a written copy of standard operating procedures developed by the Vermont Occupational Safety and Health Agency (VOSHA), in consultation with VDH, on, at a minimum:
a. The signs and symptoms of COVID-19 and an explanation of how the disease is spread.
b. Information on appropriate social distancing and personal hygiene practices, including those set forth in this Addendum 11 to the Executive Order and applicable ACCD Guidance.
c. The types, proper use, limitations, location, handling, decontamination, removal, and disposal of any PPE being used.
All businesses and non-profit and government entities in operation must complete and document mandatory health and safety training by May 4, 2020. 
Last Friday the Governor announced his latest Addendum 12 to open the state's economy. Phase 3 of this effort, effective May 4, 2020, will allow the following:
a. Small crews of no more than ten (10) persons per location/job, to perform outdoor work and construction work in unoccupied job sites. An unoccupied job site may be a single unit in a commercial or residential structure. "Unoccupied," may include sites vacated for the duration of the construction work.
b. Manufacturing and distribution operations may resume with a maximum of 10 (ten) employees in any location if they are low-density and ensure employees are at least six feet apart at all times.
c. Supporting operations may continue with the minimum number of employees necessary to support curbside pick-up and delivery services, and in accordance with the guidance issued by ACCD.
The Governor continues his position of moving slowly and cautiously in opening the economy. Again, the state seems to be successful in keeping COVID-19 in check. At last Friday's news conference there was guarded optimism that the strict measures that have been taken have proven successful. The COVID-19 cases seem to be lessening. But it was clear from both Governor Scott and Health Commissioner Levin that we are not in the clear/we need to continue to be vigilant in the efforts. The Governor did indicate that he would be looking at opening other sectors of states economy this week. There is a sense that some retail and outdoor activities may open before May 15.
As for the Vermont Legislature they do not seem to be ending any time soon. As you see below, bills are still being passed and committees continue to meet. In the first weeks of the COVID-19 crisis the legislature was focused only on COVID-19 bills. As we move into spring and summer there is a feeling that other bills will be taken up.
INCLUDED IN THIS UPDATE 
S-344 An act relating to temporary municipal tax rate provisions in response to COVID-19
S-346 An act relating to creating the COVID-19 Essential Employees Hazard Grant Program
HOUSE AND SENATE AGRICULTURAL COMMITTEES
SBA PAYCHECK PROTECTION PROGRAM/VT SBA
UPDATE FROM BOB GRAY/MIKE OSCAR
RESOURCES
S-344 An act relating to temporary municipal tax rate provisions in response to COVID-19
This bill proposes to authorize the legislative body of a municipal corporation to: allow towns to take three actions: revise the date that property taxes are due; towns can reduce or waive penalties, interest and fees for late property tax payments; and towns can adjust their property tax rates for fiscal year 2020. This bill has passed both the House and Senate.
S-346 An act relating to creating the COVID-19 Essential Employees Hazard Grant Program
This bill proposes to create the Essential Employees Hazard Grant Program for the payment of grants to employees performing essential work that exposes them to an increased risk of contracting COVID-19.
S-346 passed the Senate and now moves to the House. The bill provides a two- month period where an essential employee could receive a $1000 grant or a $600 grant. Employees needs to work 108 hours a month for the $1000 grant and 34 hours a month to receive the $600 grant. This bill has passed the Sente and will now to the House.
HOUSE AND SENATE AGRICULTURAL COMMITTEES 
The House and Senate Ag committees continue to meet. Last week the House and Senate committees discussed, the dairy situation, farm labor issues, and state financial support for agriculture
Farmworker
Health Issue Senate Ag and Senate Health and Welfare continued their discussion about the issues with undocumented workers and health care. There is concern that workers will not have access to health care and the loss of pay if they do become ill. Both committees are looking at ways to provide both health care a financial support if there is an illness and loss of wages.
Agriculture financial support
The Senate Agriculture committee took testimony and discussed within the committee the options of financial support for the agriculture industry. The committee is supporting two options. A bill specific to dairy and then something for the other portion of the Vermont agricultural economy. Below is draft language for a diary bill:
(1) This section establishes a program to provide financial assistance to milk producers due to the loss of markets, such as schools and restaurants, caused by the COVID-19 public health emergency.
The bill averages the number of cows on LFO's and MFO's at 1,000 cows for LFO, 450 cows for MFO, and 125 cows for certified small farms. Large farms and medium farms shall receive assistance at $50.00 per cow, and certified small farms shall receive assistance at $100.00 per cow.
Large farms shall receive $50,000.00.
Medium farms shall receive $22,500.00.
Certified small farms shall receive $12,500.00.
Small farms shall receive $5,000.00. The assistance shall be paid as a one-time award on or before July 1, 2020. This is just a draft proposal in the Senate Agriculture committee.
SBA Paycheck Protection Program/PUA
Congress passed and the President signed a new Covid-19 relief bill. The bill includes another $210 Billion for the PPP. If you have not applied for this money, I suggest that you contact your lender and discuss if this would be an option for your business.
The other option could be the PUA which is explained below:
Pandemic Unemployment Assistance (PUA):
Self-employed farmers/loggers/etc. may apply for PUA if you have had some level of lost income. The VT DOL system is now open. If eligible, you would be eligible to receive a minimum of $790 per week and a maximum of $1,113 per week. https://labor.vermont.gov/PUA
Vermont SBA 
The Vermont SBA offers a tremendous amount of help and information to business to navigate the COVID-19 crisis. Please utilize
their website
that provides guidance for federal assistance, including what loans and grants are available, and the difference between loans and grants.
Update from Bob Gray and Mike Oscar Lobbyist for Northeast Dairy Farmers Cooperatives 
* Agri-Mark, Inc. – Dairy Farmers of America Northeast Council — Upstate Niagara Cooperative, Inc. 
On April 30, Farm Credit East held a Dairy Risk Management webinar. Dr. Marin Bozic and Farm Credit East Business Consultant Gregg McConnell addressed the current dairy situation during the webinar. Go to
https://www.farmcrediteast.com/webinars
to view the webinar.
USMCA Moves Forward by Mike Oscar
The Trump administration notified Congress on Friday, April 24, 2020, that the U.S.-Mexico-Canada Agreement will take effect on July 1st bringing to a close an almost three-year process that President Trump began in rewriting the 25-year-old NAFTA. The three countries still need to wrap up certain requirements in the next two months, but the move triggers the clock for the deal to enter into effect in July.
COVID-19 Stimulus IV Update by Mike Oscar
Congressional leaders are already disagreeing on when to move the next package. State and local aid will be the next big fight. States have warned that funds appropriated in previous stimulus packages are restricted to new public health spending. Senate Minority Leader Schumer said he wants "robust" state and local aid in the next bill, but Majority Leader McConnell has stated that he does not favor bailing out states in financial trouble and stated they should declare bankruptcy. However, states can only default on their debts, not go bankrupt. There is bipartisan support for additional local aid, including a $500 billion proposal from Senators Menendez (D-NJ) and Cassidy (R-LA). Other items on the Democrats' wish list are an extension of unemployment insurance benefits, election aid, increase SNAP funding by 15%, and infrastructure funding. Another tranche of small- business loan funds could also be included, if the funds provided last week proves insufficient.